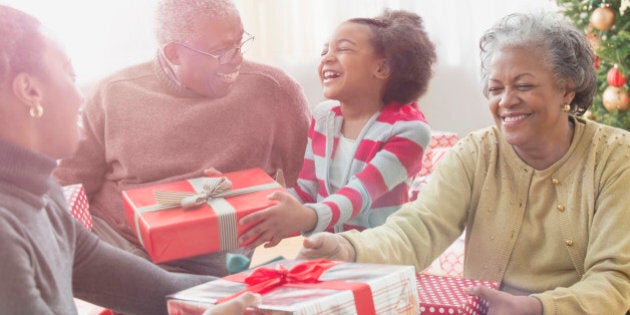 The holiday season is among us, and that means it's time to work your way down the list of friends and family who deserve gifts from yours truly, this year.
So, while there are plenty of articles online about gift ideas for him and her, this one will at least (hopefully) make you (and the receiver) crack a smile. From quirky stocking stuffers to ridiculous self tying shoes, at the very least these gift ideas will probably get your creative juices flowing. Hey, I'm just here to help!
Rather than spending hours searching online or actually entering a shopping mall (but let's be honest, no one is leaving their house in a blizzard) I've taken the time to narrow down the extensive list to seven one-of-a-kind, out-of-the-box gift ideas for personalities of all types. You're welcome.
1. Self Tying Shoes: The Hyperadapt 1.0 Self-Tying Sneakers by Nike are finally on the market! These shoes do themselves up just like in the Back to the Future films (my favourite) and will have any person you gift them to becoming the centre of attention.
2. The Hammock Hot Tub: For that person who deserves some R&R why not get them a hammock that... wait for it... also doubles as a tub! You literally can't go wrong with this one and the name really says it all. Buy one via: https://hydrohammock.com
3. PottyBoss: Have new parent friends that might also be minor hypochondriacs? Why not get them a portable, foldable, reusable toilet seat cover that is a simple solution and they can carry with them easily wherever they go! Buy one via: https://www.pottyboss.com
4. Sticking Camera: Nowadays it's so common to see strangers smiling at a camera, arm raised, facing... themselves. Basically everyone likes taking selfies and great photos to share so why not get that photographer friend of yours a Podo camera. This miniature, app-controlled camera sticks (and unsticks) anywhere and to any surface for the perfect hands-free shot.
5. Zenful Beverages: For that person in your life that might actually make yoga look easy, Zenful is rich in electrolytes and is a 0 calorie, 100% naturally flavoured water which is infused with fulvic mineral complexes. Perfect and refreshing for the holiday yogi and makes a great stocking stuffer too. Buy a case via: http://www.DrinkZenful.com
6. Turn Signal Bike Gloves: For the active biker on your list, why not help keep them safe with this cool new product, especially since it gets dark now at 4:00 p.m. Sigh. The Turn Signal Gloves are one of the best ways to increase your visibility and communicate your turning intentions to other vehicles on the road. You can find them on Amazon today!
7. Pride Tape: We are all on the same team! And for that Canadian hockey player friend, why not get them some new colourful Pride hockey tape to show off their love of equality. http://pridetape.com to get some rolls.
At the end of the day, the greatest gift is really the gift of laughter... but getting your friends and family a real, tangible present can't hurt either. So just to be safe, might as well kill two birds...
Follow HuffPost Canada Blogs on Facebook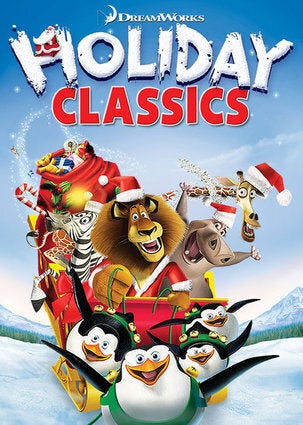 Family Holiday Movies On Netflix Canada 2016