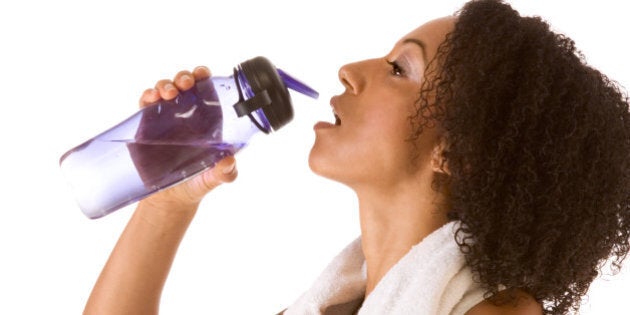 It's finally spring in Toronto! The last snow has fallen (we hope) and Torontonians can now happily come out of their winter hibernation and explore their blooming, bustling, metropolitan city. Unfortunately for us Canadians (not sure if this will include those west coast citizens) we don't really have many options to keep fit when it comes to those brutally cold winter months.
If you're anything like me then going to the gym is basically like walking around a maze...blind-folded. Nothing about that seems fun or exciting, mostly just painful and awkward! And with not many other outdoor options to get physical in winter, I tend to just eat my way through the cold, and then ask my husband if he'll still love me when I'm a hundred pounds overweight. So for all of you gym haters out there who may want to start working out but aren't quite sure where to start, here are ten unique and fun ways to get fit this spring and ready for the beach this summer -- without stepping foot inside a horrible death maze. I mean, gym.
1. Join a team -- All you really need to do is press a few buttons on your keyboard, send an email to a few friends and voila! It's really that easy to gather a group of friends and start playing a sport of your choice once a week!
2.Download an app -- There are many wonderful and free phone apps that can help with diet plans, workout routines, track your progress and even provide you with healthy recipe tips. A few I like are Seven Minute Workout, Track Runner and FitBit. Start searching for one that suits your needs and I promise you won't be disappointed!
3. Walk more -- Simple tweaks to your daily routine can help get you more active without even realising. So rather than taking a streetcar, subway or even the elevator at work, try cutting one out and replacing it with your own two feet. Walking is a simple and easy way to stay in shape.
4. "Couchersize" -- This one is for you coach potatoes! While sitting in front of your television, try going from sitting to standing a couple of times on commercial breaks. Any little bit helps!
5. Play a game -- You wouldn't typically think a board game has anything to do with being active but my mind quickly changed when I heard about a fitness board game for all ages! Flip2BFit is a culmination of physical activities and good old-fashioned fun. This brilliant board game provides a platform for both children and adults to overcome exercise fears and have fun together while keeping active. Genius!
6. Use your video games a Wii bit more -- If you're more into virtual reality rather than playing a board game so be it. Try playing more games on Wii like tennis or martial arts! Or hey, what about playing them in real life?
7. Try something new -- It's never too late to embark on a new hobby or try a different activity you might not have thought of. Go rock climbing, join a beginner's yoga session, sign up for dance classes or take a stab at kayaking this summer. Whatever floats your boat...
8. Go swimming -- Swimming is actually known to increase your self-esteem, strengthen your muscles and lower stress levels. All while not even having to sweat a drop! Warning: You will get wet.
9. Ride your bike more -- I'm pretty sure my bicycle is still sitting in my parent's garage with two flat tires collecting dust. My goal for this summer is to A. find it and B. use it
10. Cut out junk food and drink more water -- Replacing soft drinks with water is easy, cheaper, a healthier alternative and much more refreshing. Adding some lemon or fruit to infuse the flavor can help relish the sweet sensation you would typically get from other sugary snacks.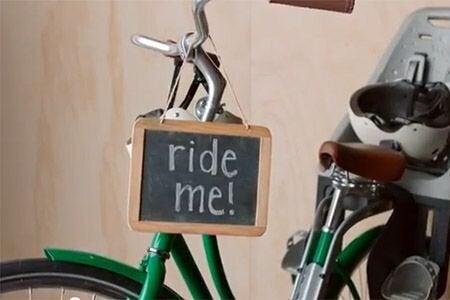 So there you have it! Working out can be as easy as a tweak to your daily routine or a social board game you never knew existed. Whether you have a limited budget, a busy schedule, insecurities or you just hate working out, please remember -- exercise doesn't have to be an all or nothing obligation. If you can blend your workouts with normal, everyday activities or associate them with amusement, exercise will eventually become an enjoyable part of your life. But don't quote me on that.