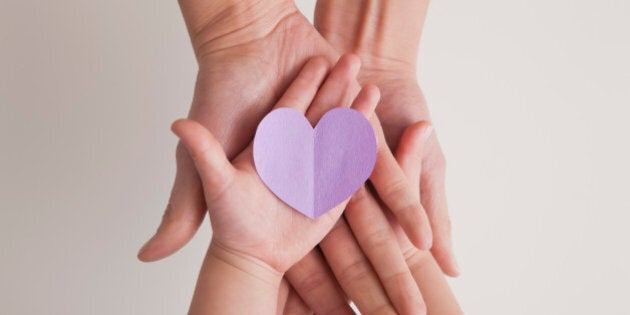 Attention please! Mother's Day is in a few days and if you're reading this, you most likely have not purchased your wonderful mom a gift yet. Although part of you knows your mother would be happy with a homemade card and a hug, let's not forget the fact that she laboured us into existence, spent years nursing us to sleep, dealt with our unwarranted teenage mood swings and helped pay for our four years of partying... I mean university.
So for every mom out there lies a grateful and appreciative child who knows how important it is to find the right gift for your unique mother. I've taken it upon myself to shamelessly type cast 10 different mom-personalities and came up with a helpful list you last minute mother's day shoppers might find useful... if you have a mother who falls under one of these categories, of course.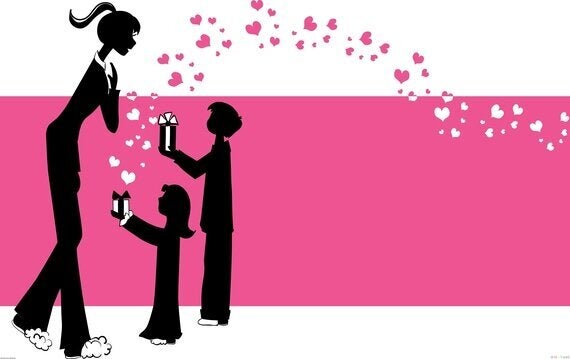 1. Health nut moms: Giving your mom the gift of good health is simple and something she will always appreciate. How about creating a personalised fitness gift basket with healthy essentials like a work out DVD, exercise clothes, a cook book, arm weights and even throw in a bar of dark chocolate (with less sugar and fewer calories).
2. Go-Go Gadget moms: So many innovative devices have emerged this year and if your mom is into new technology, she might very well appreciate the stylish and cost efficient FitBit wristband which tracks steps, calories and sleep cycles. If she isn't so much into fitness, another practical gadget might be a tablet or IPad mini. Best to go in with siblings or dad for pricey Apple devices.
3. Preppy moms: These moms, who enjoy spoiling themselves with new shoes and clothes and always looking their best, might enjoy a gift certificate to Sephora. Let them choose what makeup they want, which brand name they desire and all you have to do is present to them a piece of paper with their name on it.
4. Moms-who-have-everything: Moms who have everything are a tough one but would still appreciate a gift from their children. If you've never taken her to the spa then treating your mom to a day of pampering is something she will definitely appreciate. You could also sign her up for a cooking or dance class -- something different she may not think to do herself.
5. First-time-moms: If you want to buy your friend, or loved one a mother's day gift for surviving her first year as a mother, I highly recommend purchasing alcohol (for obvious reasons). The first year of motherhood is riddled with the unknown, piercing cries and very little sleep. Sending a few bottles of wine to a new mom's house is a generous and thoughtful idea that will let these mother's escape for a few hours and enjoy refreshing white or red grapes in the comfort of their own home (with the baby monitor in place, of course).
6. Hockey moms: As the hockey season is nearing a close, a new crafty, gift idea for sporty moms during playoff season are NHL challenge coins. Each coin is already made for each NHL team so choose wisely! You can also customise them to suit mom and even create your own collection. It's a thoughtful, collectors gift that she can display in frames around the house or keep locked up for her own personal admiration.
7. Literary moms: An inexpensive yet sentimental gift idea for your bookish mother can be a special quote that she resonates with. Have the quote printed and mounted onto a canvas for decoration. You can find loads of these types of gifts at www.groupon.ca. They're quick, easy and a gushy gift your hopeless romantic mom would probably love.
8. On-the-go moms: Busy moms are common nowadays trying to balance a professional life with raising kids and still making time for friends. These types of moms might find a 'fruit infused water bottle' something they'd use often while on the go and can be found at many big retail outlets like Winners or Wal Mart. Your mom can treat herself to strawberry infused water, lemon or a splash of mint. Let her be the mixologist and quench her thirst with a range of flavours, anytime, anyplace.
9. Master Chef moms: You can help chef mom get on a health kick (if she isn't already) by purchasing a cook book by her favourite chef. Better yet, why not personalise all her favourite family recipes into one colourful, delicious manuscript along with pictures of the family in between ingredients and tablespoon measurements.
10. Yoga moms: A unique idea for a mom who loves everything yoga is a customized yoga mat. Choose her favourite colour, fabric and create a monogram to construct a beautiful crafted and comfortable mat she can use at home or take with her to class.
I think most people would agree that our moms have the hardest job in the world. They've sacrificed selflessly, loved us unconditionally and been there for us continuously. Think about your mom this Sunday and consider her hobbies, likes and interests when gift giving but I wouldn't throw out any receipts... they're still women after all. I love you mom!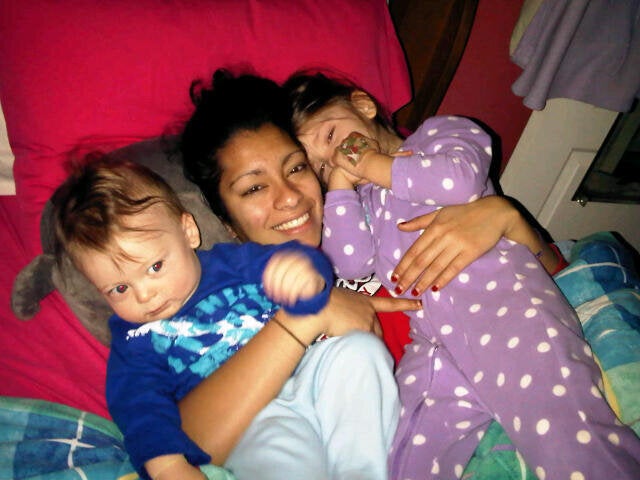 What Moms REALLY Want For Mothers Day