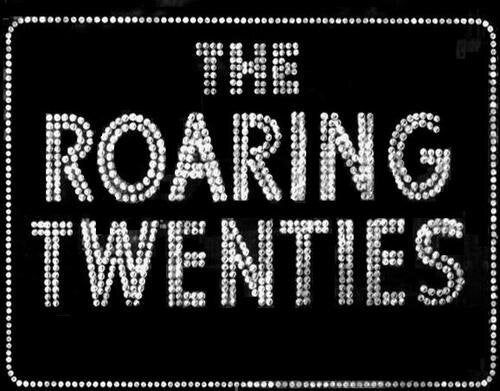 My boyfriend and I recently stayed at a Bed and Breakfast in Wales as an impromptu final getaway before summer gave way to autumn and the real world. As we were sitting down for an all English breakfast, an elderly lady sat next to us and seemed interested in the reason for our visit. It was obvious from my accent I was not from these parts. However my British boyfriend was examined more carefully by our inquisitor. He was asked questions about where in England he was from, why we came to Wales and what school year he is entering come September. "I'm a teacher," he politely responded. With a big grin on her face the woman replied "Oh... you don't look like a teacher".
My boyfriend and I are twenty six years old and have lived together for a year now, both with respectable jobs, financially capable and career driven. Still, there have been plenty of instances where I have been told I look much too young to be a Manager at a company or was mistaken for a teenager. Now don't get me wrong, I appreciate the inadvertent compliments of being asked for ID when I order a drink but now, in my mid twenties it would be nice to be seen as a "young professional" rather than a lost, naïve teen. I've already been there, done that.
Being twentysomething means many things; from being independent to considering your future options for life and prospects for work. However, those in this age group can also just manage to get away with another year backpacking, spending too much time online, or engaging in drunken one night stands. We are still young enough to furnish our apartments in everything IKEA, eat microwaved dinners, or go to work hungover.
This tumultuous time calls for a rulebook. So, here are my Ten Commandments for surviving your twenties.
1. You'll be poor: Be prepared to literally live paycheque to paycheque. If you decide to take another route and top up your qualifications, you will still be broke trying to pay off student loans. It's a never ending cycle that makes me want to cry.
2. Your career path will most likely change: Your first job out of post secondary education isn't necessarily going to turn into a career so you should start taking on jobs to make ends meet. While you obviously won't have your whole life planned out by twenty five (or if you do be prepared to be utterly disappointed) your twenties are the time to begin engaging in different experiences, which will help dictate your career later on in life.
3. You'll learn who your true friends are: Surround yourself with good people. You may lose some friends in the process after reevaluating what a friend means to you. If you decide to travel or work abroad it won't be easy to keep in touch with everyone and soon you will begin to weed out those friends who don't really make an effort.
4. You don't need to prove anything: Stop worrying so much about what other people think of you and do what's best for yourself. If it means moving back home with your parents to save money, or stripping in the evenings (don't worry dad, I'm not stripping), it's your decision and no one else's. Do what makes you happy. Happiness is the key to success.
5. Get over FOMO: There will always be something going on and it will be impossible to be present for every social event. This "fear of missing out" can be distressing, but learning to prioritize (and saving some money in the process) will make you feel better about your decisions.
6. Your parents will cut you off: This was the hardest one for me to grasp. I always thought (sorry parents) that if I couldn't find a job or chose to spend the last of my paycheque on a round of shots, my parents would be able to bail me out or lend me money that I would pay back... eventually.
7. Be more realistic: You know the feeling: when you are paying for something and you're literally crossing your fingers in hopes that the card machine doesn't read "insufficient funds". Prioritizing your finances you will probably help you stop spending money on pointless things, but even slip-ups will help set the stage for a solid financial future.
8. You might start drinking less on weekdays: You'll either be too poor or don't want to be hungover at work (or both). Enough said.
9. Your privacy means more to you: More than anything, you'll start to realize how important your reputation is, and how easily it can be tarnished. You will actually start to utilize your privacy settings on Facebook. We learned quite quickly that nothing can ever be erased from the internet, and you will become more mindful of what you and others post.
10. Your parents become your friends: You actually start to respect your parents and begin to look at them as normal human beings. You're out of the rebellious teenager phase where you were certain that your parents wanted to make your life miserable, and start to have real decent conversations with them, genuinely enjoying their company.
The situation at our B&B made me realize how much your twenties are riddled with uncertainty, misconceptions and major transitions. These are arguably the best and most confusing years of our lives. But as long as we're paying our bills on time, then having casual sex with strangers, eating unhealthy food, or even our appearance should not define us. We may be adults in the eyes of society but since we still don't "look like teachers" we might as well not act like them either.