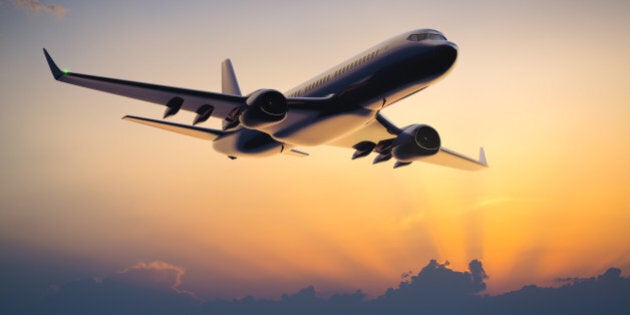 Two years ago I moved overseas with one suitcase and no job. I am now leaving with a fiancé and a full time career working for the same company in my home town of Toronto. Some may call it luck but I just call it life.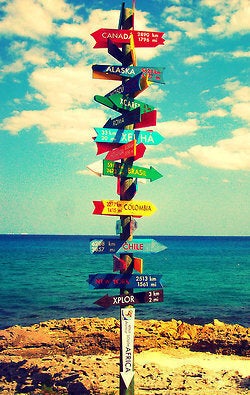 The past two years I have been fortunate enough to call Brighton, England my home. In September 2012 I took a leap of faith and moved across the pond on a two-year youth mobility visa which allowed me to find work in the UK and enjoy living on a massively over populated island -- rest assured I would be kicked out of the country in two years time so I couldn't get too comfortable! I had no idea what I would accomplish in two years but now that my visa is almost up, reflecting back on my time in the UK makes me realize how much I have learned about myself and about this very old, beautiful country.
There aren't certain types of people who can live abroad and the people who do are not all running away from their problems. It's easier to think people who live in another country then their own are brave or more adventurous but that's not necessarily true either. Anyone can pick up and leave if they want and in my case, if I hadn't longed for a change of scenery, I wouldn't have met the man I'm going to marry in two months.
Living abroad is one thing -- planning a wedding from abroad is a whole other story. A very complicated, internet driven, blog obsessed story that involves checking your email 24/7 and a secret love affair with Pinterest. Planning a wedding in Toronto while living in England is one of the more difficult obstacles I've had to overcome but it's just made it all the more fun (though I'm not sure if my mother would agree). It includes a love-hate relationship with Skype and Face Time, creating various wedding folders in your email inbox and actually utilizing your calendar app. Your mobile phone becomes your miniature filing cabinet. Just touching the screen allows you access to everything you have ever done for the big day; pics, convos, the whole gamut. It's frighteningly useful.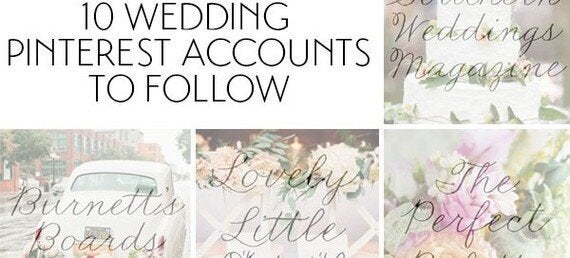 Your favourite shops in town are those with free Wifi and Email becomes your main mode of communication. The best though, is realizing its only 6:00am in Toronto as you stare at your 11:00 a.m. watch in the UK. Having those extra few hours to respond to "urgent" emails from distraught bridesmaids and overly-anxious parents makes your appreciation for time zones that much more satisfying.
Anyone who's planned a wedding understands the wide range of emotions that are deemed reactionary to each stage of planning. Whether it's choosing the perfect venue, bridesmaids, dress, florist or food each phase evokes specific emotions yet another check off the list means another step closer to the big day. In my case, my big day is more than a few steps away -- it's a six-hour flight across the pond. If you are anything like me and have lived in more than one country for an extended period of time, most likely you have many different groups of friends in many different places around the world. So from one traveller/amateur bride-to-be to another, here are my "Five Great Expectations" leading up to your big day.
1. Telling the world you're engaged via Facebook -- Not the classiest of ways but rather than setting up 20 different Skype dates with 20 different people, telling the same story 20 different times, all in different time zones, one status update makes life a lot easier!
2. Be prepared for more than one bachelorette party. Due to the fact that you've decided to live abroad and form close relationships with other ex-pats and locals, not everyone will be able to celebrate your last night of freedom in your native country. This just means that you will get all dressed up and perhaps enter into a male strip club more times than you'd ideally like.
3. If you're parents are even somewhat computer savvy, be ready for some very awkward Skype meetings with wedding suppliers as well as tours of different venues through the lens of your father's iPhone. Conversation usually goes something like this: "Can you hear me now"? "Wait all I can see is ..." "Move the camera up!" "You're covering the lens"
4. Going dress shopping without your mom or family members. This was a bit sad and one of the cons of living abroad but at the end of the day your mom will still see the dress on your wedding day which makes it a little more special!
5. Get outta town -- Flying to the city where your wedding will take place at least once during the year of planning will definitely help turn this fantasy into a reality.
The reality is, planning an international wedding is not going to be easy. The long-winded immigration papers, the disappointment of friends around the world not being able to make it and the minor cultural differences just add to the stress of planning your perfect day. And just like any other couple, we're still not sure what the future will hold -- what country we will reside in or when we'll start our own family. But hearing that glorious accent every day and having an open-ended excuse to travel (even if it's just to visit his family abroad) seems like a good trade off to me. Two years ago I moved across the pond and soon I will be leaving England with the best souvenir I could have asked for; my British fiancé.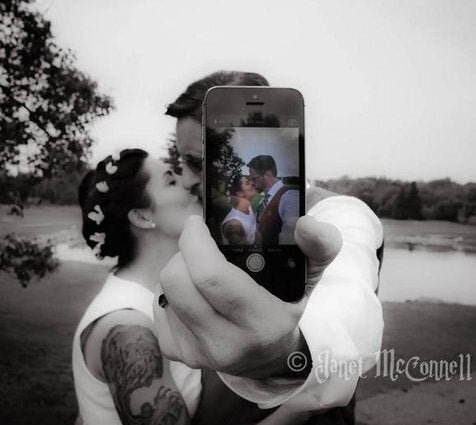 Real Weddings of the Week!