 Finding a job in itself can be an overwhelmingly daunting task. Finding a job in another country with a different set of norms, values and culture can be desperately distressing. However, like many others, I was hoping to beat the unemployment trend and for me, taking a risk ultimately reaped huge rewards.
Coming from Toronto, Canada the most multicultural city in the world, I was always taken by London, England and its buzzing diversity. Once my two year teaching stint in South Korea came to a close, I was ready and willing to move to yet another continent and explore the country but this time not as a teacher, or a visible minority; not as a single female or a wondering tourist but as a Marketing Manager of an established consultancy firm in London.
I was 25 years old when I moved to the other side of the pond on a two year working visa and finding a job once I got out there was just short of a nightmare. At first, I was more interested in exploring my fresh surroundings, meeting new friends and trying exotic beer. My laid back attitude seemed quite feasible at the time but after two short months and no steady income I started to regret buying that extra, unnecessary pint at the pub.
I decided it was time to get down to business and began the tedious application process every job required. Receiving constant threads of rejection emails, usually sounding something like, "Thank you for your interest... Good luck with your job search." While I appreciated the needed luck, I was left feeling dejected and I started broadening my options. I could become a nanny (though my cooking skill-set left much to be desired). I could do bartending work, but since Brits aren't accustomed to the North American concept of tipping, I didn't think I'd make enough money to survive out here.
My Communications degree is general enough that I can really dive into almost any type of career. While I was teaching in Korea, I was also freelance writing for various publications online. With some background experience in blogging and social media, I came across a two-month internship opportunity at a Search Engine Optimization (SEO) company in Brighton. Unfortunately it was unpaid but I knew I couldn't pass up a great chance to enhance my CV and so I jumped on it. The internship ended in January and just one month later, with a new reference letter, and after frantically following up, I landed a full time gig as Marketing Manager for an international company called K2 Consultancy.
My accent alone proved to be a distinctive way to expose K2's international side but finding a job didn't come easy. There are many challenges I continue to face while living abroad which include adapting to a different work ethic, commuting in an unfamiliar city, the absence of my family and simply trying to fit in. Here are a few tips you might want to consider if travelling while making money is on your bucket list.
• If you are unsure of where to work abroad, search for lists of countries where it's easiest to work, and the type of visa required.
• If you can afford it, work for free for a few weeks. What company wouldn't want an extra set of hands, no charge? You should get a good reference and experience out of it.
• Look for temp jobs if you are having a hard time finding permanent work. That way you know you will be making an income for at least a few weeks and can still be applying for other jobs in the meantime.
• It's a good idea to find ex-pat bars in the city you are situated. The nostalgic chatter with other foreigners from around the world will make you feel motivated and at ease. It's also a good way to meet others in similar situations and network yourself.
Working abroad is an experience unlike any other. Not only will you gain a lot more than simply passing through the country, you will also become part of a unique community, expand your visions and learn valuable life skills. It's something you don't learn in school, for the need to search out your own experience. I did and it seems to be paying off.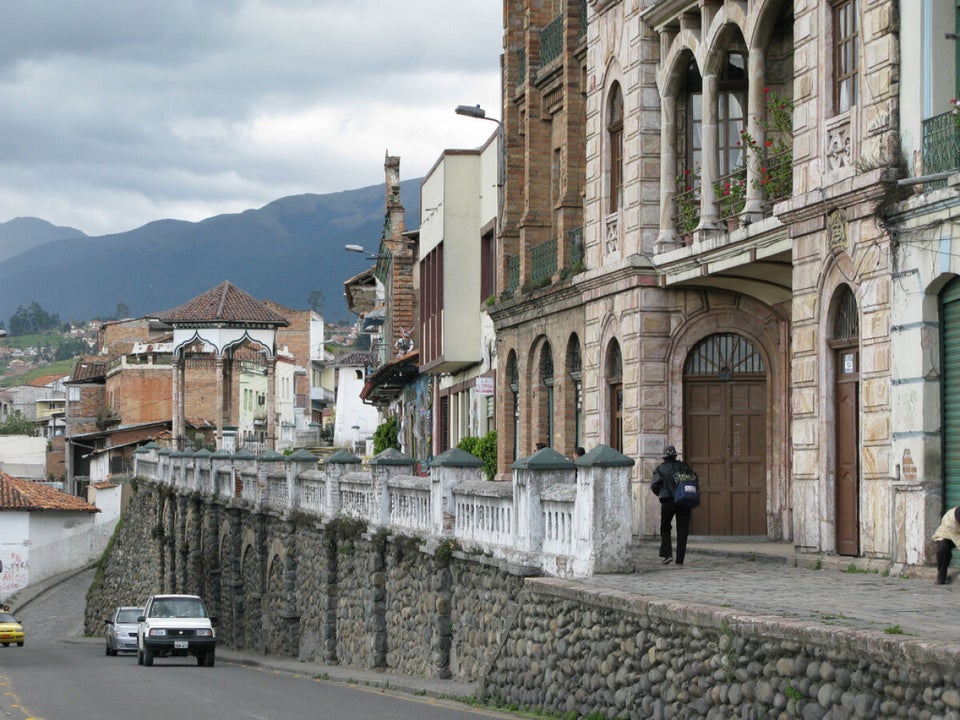 10 Great Places To Retire Abroad