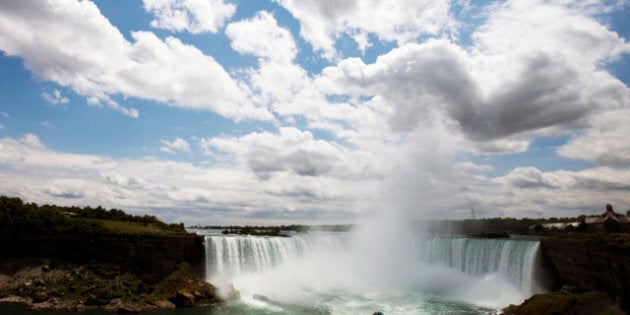 During a brief vacation away with my parents in sunny Florida, I had the serenity to engage them in several wonderful lengthy chats about their past (always a favourite topic of mine) and to quietly observe them in their daily activities and interactions with others.
Over the course of a couple of days, inspired by their stories, I discovered myself recognizing more lessons that my immigrant parents have passed along to me, lessons that prove valuable both personally and professionally.
So while I previously wrote about respect, language, patience, determination and work and play, let me share these additional gems that I have gained from my parents' experiences:
1. Pay it Forward and Share: Over a mother-daughter lunch, I asked mom how she had found her first job in Canada; she had been a very young woman who had never before left her town in Greece before crossing the Atlantic, with no English language and no close relatives. When she told me that, in fact, she had found a job on just her third day after arriving at Union Station as a kitchen help at one of the old Murray's Restaurants in Toronto, I had to learn more.
Mom explained that having experienced problems with her original travel arrangements, she had to spend part of her allotted funding to buy a train ticket to get her from Halifax to Montreal, then another to Toronto, with a bit of food along the way. This left her with only $3 to begin her life in Toronto...so she had to come up with something, fast!
An acquaintance told her of the job, while at the same, time insisting on giving my mom $20 to tide her over -- something my mother and her pride felt very uncomfortable accepting. However, mom reluctantly accepted the offer and made sure soon after getting the job to repay it quickly.
What was most interesting to me was her next comment, given her own challenges in those first few days as a newcomer. Once she got on her feet, mom paid that kind action forward several times over, helping other newcomers as they tried to land on their feet. As I reflected on our conversation, I realized that this was a value and behaviour I had seen my parents exemplify all my life -- sharing what they could, be it money, time or information, when they could, and not expecting anything in return.
2. Keep it simple...keep it real: One of my favourite days during this visit started with my waking up with the sun beaming into our room and the delicious smell of my dad's κουλουράκια (ie. cookies) baking in the kitchen. I could not help but think of how the simplest things truly make the greatest impact.
While I confess to occasionally getting carried away and impressed by dinner at a swanky restaurant, or the chance upgrade to the business section on the plane...being around my parents always grounds me. My parents are not fancy people...yet they have incredible joy and enthusiasm. A walk along the beach, the sight of their first great-granchild's ultrasound, a laugh with a friend or relative -- these are some of the things that matter most to them. To use Brené Brown's term from The Gifts of Imperfection, they truly exemplify "wholehearted living!"
And when I try to explain something to them in a way that becomes too complex, my parents have an incredible knack of 'bottom-lining' and simply getting to its essence. I am full of tremendous pride that my dad (always in partnership with my mom), with a grade three education and limited English language, started and maintained successful small businesses (two grocery stores and a bakery...hence the cookies!).
As I think about today's available (and supposedly necessary) software programs and business plans, I remember my father's 'business records': a simple book in which he meticulously and manually recorded (no calculators or computers for him) all income and expenses. And his business plan? Offer great service and products and remember that "the customer is always right". Simple...and real.
3. Be amazed and be grateful: Repeatedly during our visit my parents reminded me of how readily and easily they express their heartfelt and sincere wonderment at something new or beautiful. Even at their age, life seems to still dish out lovely surprises for them -- be it a dolphin sighting on one of our walks along the beach, or the expression of true sibling love and care among a young family. Their joy is truly infectious...you cannot help but be amazed along with them!
And related to this amazement, not a single day goes by that my parents won't express their gratitude at some good fortune...whether small or large. The importance and significance to our well-being of expressing gratitude is cited in many studies, books and articles these days, but my parents are my shining example and reminder of its great benefits!
4. Be open...to serendipity: As I've written in another blog, I am a firm believer of seeking and following opportunities as they arise. All along, I have thought that my belief in this concept has developed from my work and educational experiences.
However, as I was contemplating this blog, it suddenly hit me: my immigrant parents' lives have been all about being open to serendipity! How else could one explain why two young people would leave the comfort of their homes and families to travel to unknown lands alone? Or how an immigrant newcomer couple would decide to start up businesses with little prior experiences? Or how an elderly Greek-Canadian couple would find a winter community in warmer climate, full of friends and great experiences?
Unbeknownst to me, my parents have truly been my 'serendipity' role models all along.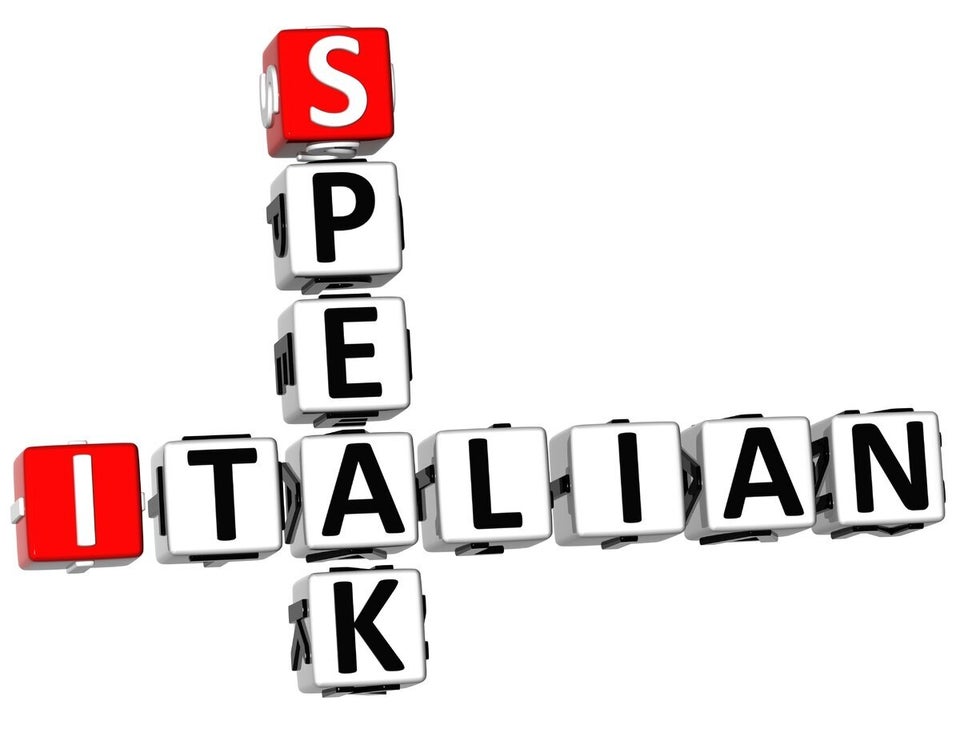 Top 25 Immigrant Languages Spoken At Home In Canada