AP
As the California Closets Chief Design Officer, I scout high and low for the latest trends in home design and décor, from attending the Milan Furniture Fair to walking down Fourth Street in Berkeley, where our headquarters is located.
Just last week I was in New York and had the opportunity to attend the Architectural Digest Home Show, which brings some of the hottest innovations in interior design. It's one of my favorite home shows, as it indulges my love for home design and décor and takes place in New York City, the ultimate hub for all things fashion and style in the U.S.
At this year's show, we saw a departure from some of the trends we saw in 2012. Instead of the focus on pops of bright color, monochromatic color schemes and beautiful woods were prevalent throughout the show and we couldn't help but admire the industrial lighting, too. Although there were beautiful examples of color in textiles and vivid artwork, overall the palette was much more neutral than in years past.
Monochromatic Color Schemes
Admittedly, monochrome doesn't sound nearly as lively as last year's 'pops of color,' but the pieces that embraced a solid color did so without compromising drama and personality. Texture was key to make this happen. Texture played a role in everything from living and dining room sets to artwork to kitchens through highly polished surfaces, carved out wood surfaces, textiles. Golds, silvers and other accent colors were often also used to pull in the viewer and once grabbed, the textures took center stage.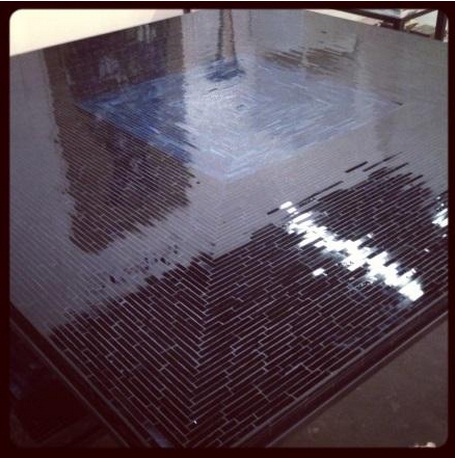 Natural Materials
I couldn't escape the beautiful woodgrains around every corner in the show and loved everything from raw wood, to the many lacquered, polished pieces that shined throughout the show. I love how the polish softened the look of the wood and added a touch of luxe. Also, the clean lines and quirky touches shook up the traditional for a fresh and modern look.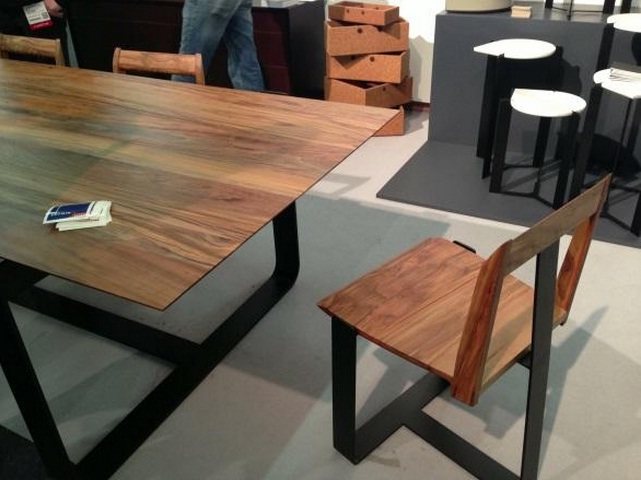 Industrial Lighting
The industrial look found in the lighting section was a nice complement to the trends we saw elsewhere on the show floor. The heavy metals used in many fixtures were softened by warm light and the weight of the metal was diffused by accessories to make the pieces approachable and fun. I especially love the chandaliers made out of pipes. Definitely one of the highlights of the show for me!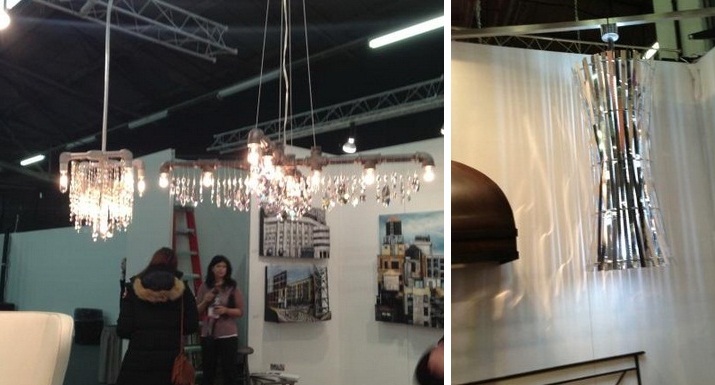 I always enjoy my afternoon spent at the Architectural Digest Show. This year's show left me with a lot of fantastic ideas and inspiration for 2013. For more takeaways from the Show, be sure to visit our blog to see our other great finds!