Design Pics via Getty Images
Indigenous youth are one of the fastest growing cohorts in Canada, yet they are among the most vulnerable. At 4.3 percent of Canada's population, an increase from 2.8 percent in 1996, the diverse indigenous population of First Nations, Métis and Inuit share a commonality: almost half of the population is under the age of 26. Although the degree of socioeconomic challenges and lack of opportunity varies among Canada's Indigenous communities, there is little doubt that the effect of lower socioeconomic outcomes is felt most acutely among aboriginal girls and boys.
Poverty rates among First Nations children living on reserves remain staggeringly high at over 45 percent in remote communities. Furthermore, First Nations youth have had significantly lower attendance and graduation rates from schools due, in part to chronic underfunding. Subsequently, limited employment opportunities have left youths feeling that there is little prospect for a better future.
We might all ask ourselves, as did Charlie Angus, Member of Parliament for Timmins-James Bay, "how a country as rich as Canada can leave so many young children and young people behind?"
Indicative of this problem is Attawapiskat, a remote First Nations community in Northern Ontario that declared a state of emergency in April 2016 after 11 youth attempted suicide on a single day. This tragedy has revealed the third-world like conditions that many of these youth are living. While the provincial government quickly pledged 2 million in short term aid and dispatched a team of 13 emergency practitioners, including mental health workers, nurses and security personnel, it was once again a temporary solution to a systemic problem.
The plight of the aboriginal people of Canada seems to only be given the attention and resources it needs when a crisis emerges. Attawapiskat should serve as a wakeup call. It is no longer acceptable to wait for a state of emergency for Canadians to have their basic needs met.
Among those basic needs, few are more fundamental than education. Too many First Nations children do not have access to an education comparable to that of other Canadian children. The Canadian Centre for the Study of Living Standards has calculated that $71.1 billion would be added to Canada's economy if aboriginal people attained the same educational levels as other Canadians.
Young people need hope and opportunity and a first step towards that would be to close the funding gap in education. Investing in youth, including aboriginal girls empowers entire communities to find solutions from within. While our current federal government has taken a positive step in committing $8.3 billion over 5 years, increased funding alone cannot eliminate generations of neglect. Sustained action and resources will be needed in order to avoid more preventable crises.
While Canadian society seeks to achieve economic parity among men and women broadly, the challenge is even greater in indigenous communities, particularly for women and girls. Canada has recognized the value of supporting women and girls in developing countries, and we must place equal emphasis on not only the education, but also health and wellbeing of indigenous women and girls here at home.
As Canada's 2016 G(irls)20 representative, I believe that people are to be valued equally regardless of ones gender, ethnicity, sexual orientation or religious belief. Collectively, we need to translate that belief into ensuring that every indigenous girl and boy has the same opportunities that we afford other young Canadians across the socioeconomic strata. In tandem with equal funding in education for indigenous youth, this will require a constructive dialogue and a renewed relationship built on trust, partnership and reconciliation.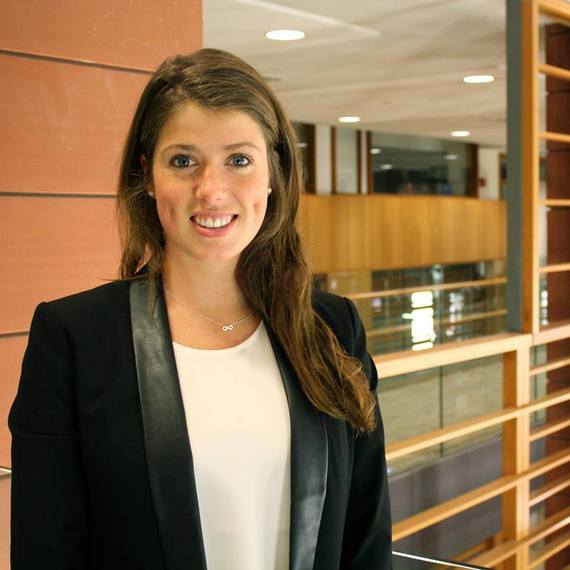 By Pippa McDougall, G(irls)20 Delegate, Canada
Follow HuffPost Canada Blogs on Facebook