As my hero, Maya Angelou, wryly observed: "I am grateful to be a woman. I must have done something good in another life!"
I am also very aware that I'm lucky in many other ways... The life I live today -- my home in Belgium combined with an exciting and challenging role as head of communications at the Rezidor Hotel Group -- is one I could barely have dreamed of, growing up in a little village in India at a time when women had pitifully few opportunities to follow their own destinies.
Attitudes, expectations and ambitions are often formed in the home at a very young age. To drive essential change, all girls must be given the most positive education and encouragement from early childhood -- as I was by my own wonderful father (ML Snehi Rajawat), a rare parent in India who urged his daughters to think for themselves -- and told us to dream BIG.
That's why when G(irls)20 approached me to involve the Rezidor Hotel Group in its 'Fathers Empowering Daughters' initiative, I was thrilled. I felt it was destiny's call: an opportunity for me to tell my story, as well as many other women like me to tell their stories about the influence their fathers had on their lives.
I believe that EVERY father has a vital responsibility to ensure that, from their very earliest years, his daughters believe that they can succeed in whatever they want to do in life. And that they, too, have the same rights and privileges and opportunities as their brothers.
I'm also privileged to have worked with several male colleagues -- my leaders -- who passionately practice what they preach; and who encourage, enlighten and enable their daughters and female colleagues to aim for the stars.
One of my modern-time heroes is Olivier Harnisch, Rezidor's Chief Operating Officer, whose inspiring relationship with his daughter, Caroline, is encapsulated by his tireless efforts to help her get ahead in life and realize her full potential. Not just at home, but also at work -- at Rezidor -- Olivier is committed to empowering women like me, all across our 430 hotels in Europe, Middle East and Africa, to be at the very top of their game.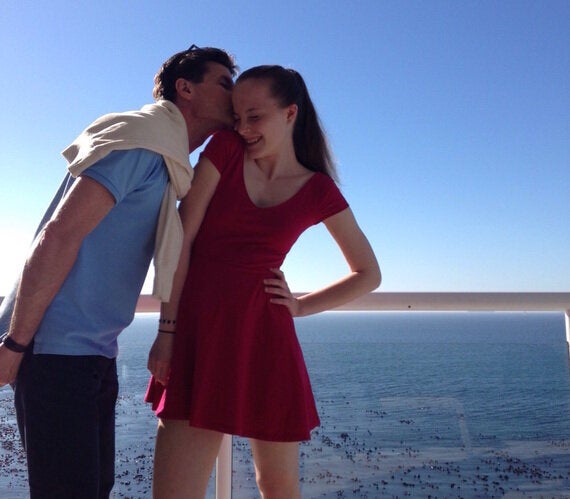 "Who looks outside, dreams. Who looks inside, awakes," as they say. Olivier is the ultimate Women in Leadership Champion for Rezidor, together with our CEO, Wolfgang M. Neumann, who has taken a pledge to ensure that women occupy 30 per cent of the company's senior positions by the end of 2016.
"I am a firm believer that gender equality and balanced leadership are crucial to our world's and our business success. It's not a women's issue -- it's a business issue," says Olivier. "I have made sure that I treat Caroline and her brother, Frederic, in exactly the same way. As her father, I want her to design her own path in life. My role is to coach her as a mentor, to help her ask the right questions on the way, and make sure she knows there are no limits to dreams and achieving them, if you're prepared to put your heart and soul in it. My biggest job, as a father and as a leader, is to make sure that my daughter and my female colleagues have the confidence to be the best they are born to be."
And Caroline is proud that her father is 100 per cent committed to her dreams and the dreams of many other women working at Rezidor: "My father always encourages me in everything I do -- from water skiing to flamenco dancing and flying an aircraft with him, like he does with my brother."
"He tells me it's the passion that counts. And that if I work hard, NOTHING is impossible. And now I really do believe that. My Dad is here to reconfirm over and over again that I CAN do it. I am incredibly proud of my father -- not only because he is helping me to achieve my dreams, but because he is committing himself to empowering women at his place of work and sphere of influence. He is using his position and experience to advance more women into leadership positions in the hospitality industry and I am with him every step of the way."
Great Rezidor fathers like Olivier and Wolfgang are challenging the status-quo and changing the future. The time is now to encourage ALL fathers to seize the moment and do the same.
Be the Heroes who empower the future Heroines...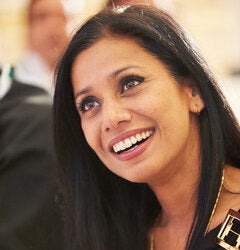 By Renu Hanegreefs-Snehi, Head of Communications at the Rezidor Hotel Group. A Daughter, A Sister, A Wife and A Business Leader (Yes I Can!)