evgenyatamanenko via Getty Images
Mental health is a topic that is not often talked about in Germany aside from when it is associated with tragedies -- the crash of the Germanwings Airbus 320-211 in the French Alps is a recent example.
Talking about mental health, especially depression, is still highly stigmatized. In a society that values achievements as a sign of success, tackling the topic of depression seems daunting to many of us. In the public's mind, it is connected to ideas of weakness and laziness. Those suffering from depression are aware of this too -- which often keeps them from seeking help.
It's about time we change this! The repercussions of a person left alone with their depression are devastating: further isolation and problems with employers will follow, leading to a downward spiral that may end in the most horrible outcome of all: a suicide attempt.
All of this could be preventable in most cases. I assure you, statistically, you know somebody that is suffering a depressive episode at the moment -- it may be someone that you would never expect. Depressed people may appear to be happy and functioning to their surroundings -- because they become experts at hiding their pain.
But this isn't just an issue about health - it's also about economics. According to a new study "Scaling-up treatment of depression and anxiety: a global return on investment analysis" led by the World Health Organization, every dollar invested in mental health leads to a return in 4 dollars due to improved labor force participation.
Or, as Jim Yong Kim, President of the World Bank Group puts it: "We need to act now because the lost productivity is something the global economy simply cannot afford."
The study shows that, mental health is shockingly underfunded, with only a few countries worldwide starting to invest in it. We have to do something about this, because it can really change the lives of many- in profit and in personal well-being. As the German delegate for G(irls)20, this is a topic close to my heart.
With women being affected twice as often as men -- and since there are already too few women in leadership positions -- we have to do everything we can to support and enable future leaders to reach their full potential. Focusing on information about the nature of depression will lead to an informed public mind and de-stigmatize the illness, enabling and inspiring employers and institutions of education to offer support and help to those suffering from depression. This could prevent sufferers from losing their employment or failing to take on new opportunities.
Depression is treatable, but the step towards treatment is difficult. We need to improve public knowledge of depression in order to help those suffering from it.
How can we do this?
First of all, we have to change the way we think and talk about mental illness. Articles about depression and other issues shouldn't be illustrated with typical images of people with their head in their hands. This is a misconception and not necessarily what reality looks like. If people get a broader understanding of the disease, it will no longer be a taboo in our society. Treatment of mental illness and particularly depression is vital for patients, but it is also linked to the global economy and development.
Thus, scaling up treatment of mental health issues needs to be a priority for every country. It is our job as a society to start a dialogue and engage people in this topic. Knowledge has the ability to save careers, the economy, and most importantly -- lives.
By Annika Brockschmidt, G(irls)20 Delegate, Germany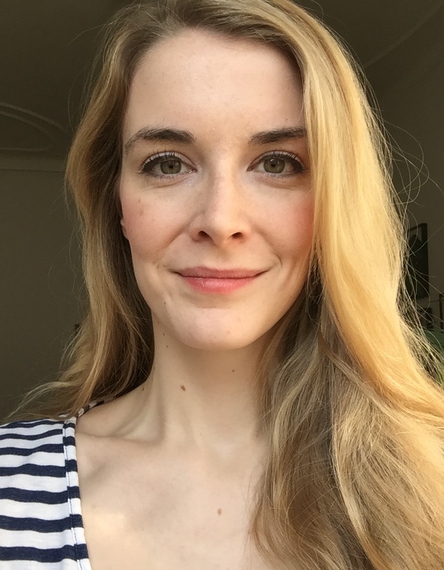 Follow HuffPost Canada Blogs on Facebook