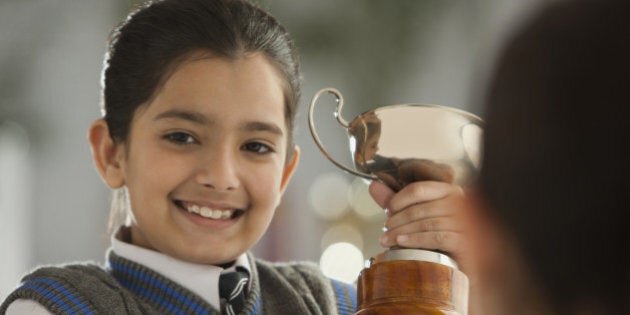 With the launch of Women20 (W20), the latest G20 engagement group to advance the economic empowerment of women, and with the G(irls)20 Summit in early October of 2015, what can G20 leaders do to economically engage and empower girls and women? Put simply, they need to invest in the re-structuring of the educational, business and political systems which are set up to inhibit female empowerment. Education is the essential catalyst for this process.
When a woman is educated, she is more likely not only to better provide for her family but to ensure the education of her children, leaving a legacy of improved prospects for young people within a community where women are educated. A huge barrier to girls' education worldwide is the prioritisation of male family members' education when there are limited funds within a family. If more young women are educated with their male counterparts, it would normalise the image of women as peers and equals in the minds of young men, changing their perceptions of women in the workplace and leading to increased representation of women in politics and business.
Moreover, educating girls also has the potential to profoundly affect the global economy.In Ethiopia alone, if every girl finished school almost US$4 billion would be added to the economy. This is because education is essential for the empowerment of women to become wage-earners and decision-makers, providing these women with the opportunity to make their voices heard in the decision-making process and governance of their nation.
The education of young women not only changes the lives of individuals, but changes the society around them. We must demand economic investment into the enormous resource that is our global female population through their education. It is essential, it is just, and the benefits of such investment would be felt on a global scale.
By Helen Jennings, delegate representing the Azerbaijan at the G(irls)20 Summit 2015 in Istanbul, Turkey. Helen is a student of Assumption Grammar School in Northern Ireland. As a peer advocate for children¹s rights with the Belfast Children¹s Law Centre, she has strived to represent the variety of views and issues concerning children and young people to decision-makers in Northern Ireland. As a youth advocate, she has learned about the decision making process within Northern Ireland and internationally, specifically in relation to the relevance of the United Nations Convention on the Rights of the Child. She has recently been elected by young people in her constituency as their Member of UK Youth Parliament, the official shadow body to the House of Commons. She plans to study Law at university and to pursue a career as a barrister and children's rights advocate.