I was born in Afghanistan, forced to leave at a young age, I did not return until I was 16 years old. I met with women, who had lost their husbands, their sons and/or their fathers during the wars. Despite their losses, these women were filled with love, but one thing that was notable was how dependent they were.
Their situation required them to work and provide for their families, but their lack of skills pushed them into cheap and sometimes even illegal labour.
The encounters with these women have inspired me to advocate for the creation of platforms to give girls and women in Afghanistan the knowledge and skills to participate in the labour force and be independent. I think we should empower more women in Afghanistan through entrepreneurship training.
Since 2001, there have been significant improvements and achievements with regard to the role of women in Afghan society. Many more girls, who were once banned from attending school under the Taliban, are now enrolled in schools and universities; and the Ministry of Labour and newly created Ministry of Women's Affairs are drafting a National Action Plan for Women's Economic Empowerment, "to create an enabling environment for women to participate in economic activities to benefit their families, communities, and the country."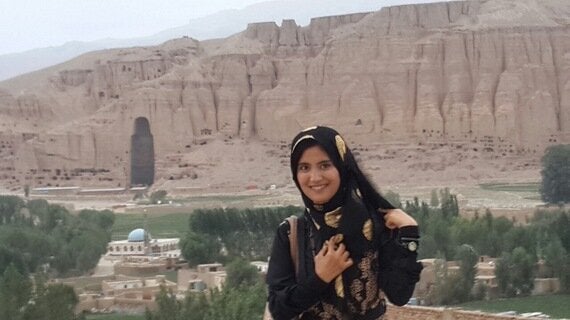 One of the main barriers that prevents Afghan women from entering the labour force are traditional beliefs and biased views that women should be housewives and mothers rather than breadwinners. There is a stigma around families where the mother or daughter earns money and women's potential and abilities are severely suppressed. Women have come to believe that attending school is merely to find a husband. When girls get engaged, their educational life stops and they become dependent on their husbands.
The mindset has to change. For one, we have to convince women that getting an education is not a means to find a husband but an important way to be both independent and contribute to the economy and society. I believe that entrepreneurship training for Afghan women will help to change this mindset. Entrepreneurial skills, whether they are interpersonal skills, critical and creative thinking skills, or practical skills, will not just empower women to run their own businesses and give them more financial security, but will also give them more self-esteem and bargaining power in the household.
The government can play a role in this by launching, promoting, and improving access to training and initiatives that foster women's entrepreneurial mindsets and competences. This in turn, I trust, will bring about many more strong and independent mothers who will inspire their daughters to finish their education and find a job.
The female labour force participation rate of Afghanistan needs a big boost. I am committed to reducing the dependency levels of girls and women in Afghanistan by promoting education and entrepreneurship training and bringing more women into the workforce. Female participation in the labour force is key to economic growth, reducing poverty and improving living conditions, and it will bring back the peace and prosperity that Afghanistan deserves.
By Simin Shokrullah, G(irls)20 delegate, Afghanistan
Follow HuffPost Canada Blogs on Facebook