By, Sabrina Geremia, Google Canada
When we talk about natural resources that can drive economic benefit the conversation usually turns to gas and minerals, or sun and wind.
What if I were to tell you that the world's most underutilized and highest potential resource is all around us? She may be standing next to you, she may be in a village far away, she may even be you.
There are 3.5 billion girls and women in the world. That's roughly half of the global population, yet the potential of girls and women has yet to be fully realized.
As the global action campaign 10x10 has reported, the World Bank estimates a girl on planet earth has a one in four chance of being born into poverty. Adding to those odds, more than 66 million girls around the world are out of school. If India alone could raise the secondary school participation rates of girls by a single percent, the country's GDP would rise by $5.5 billion.
When we put the lens on global leaders, only six per cent of countries recognized by the UN have a female head of government. Now take a step back and imagine what the world would look like if the leaders of the 21 most powerful nations were run by whip smart, tech-savvy 18 to 20 year-old young women who want to change the world. Welcome to the G(irls)20 Summit.
Each year, 21 delegates are chosen to represent their countries at a mini G20 summit in advance of the official G20 Leaders Summit. The agenda focuses on the economic empowerment of girls and women to address challenges in emerging and developed countries. The delegates then present a communique outlining their ideas to the real G20 Leaders and return home to put their ideas into action.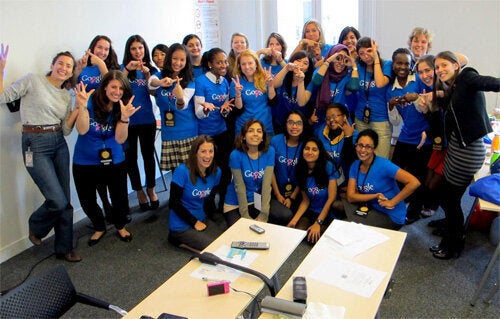 Google has partnered with G(irls)20 summit for the past four years, empowering the delegates from around the world with technology, skills and mentors. The impact is clear:
For Tanvi Giotra, it's a project to provide girls in low-income classrooms in India with access to computers to connect them to the wider world. Or in Indonesia, Kartika Nurhayati is building BookMob -- a mobile public library that promotes the tools for literacy in underserved areas.
These young women -- along with young women everywhere -- are doing amazing things.
They are entrepreneurs. They are journalists. They are caregivers and technologists.
But ultimately, they are the leaders of tomorrow.
The world is waking up to the potential of the 3.5 billion girls and women in our midst. This June, when 21 young women gather in Moscow to tackle complex issues around jobs, growth and global investment in a live-stream across the planet, the world should be listening.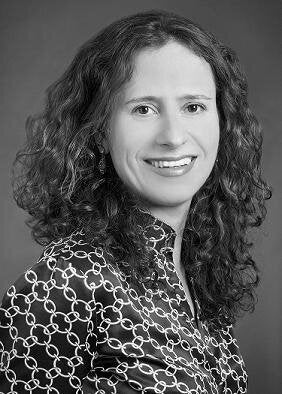 Sabrina Geremia is an international marketer, sales leader, and integrated communications specialist. Sabrina joined Google in 2006 to set up the UK Consumer Products and Healthcare sales team and to extend best practice across Europe. She returned to Canada in 2007 to work with a wider range of customers spanning CPG to Finance to Media and Entertainment.
In 2009 Sabrina built the agency and industry relations team, transforming Google's interface with agencies and industry bodies in Canada. Her current role is leading one of Google's largest sales teams in Canada, driving integrated solutions for Finance, Travel & Automotive clients. Sabrina sits on the G(irls)20 advisory board and is actively involved with the CMA & P&G Alumni committees. Sabrina is a diversity leader for Google and has published on various topics from profile pieces to globalization.