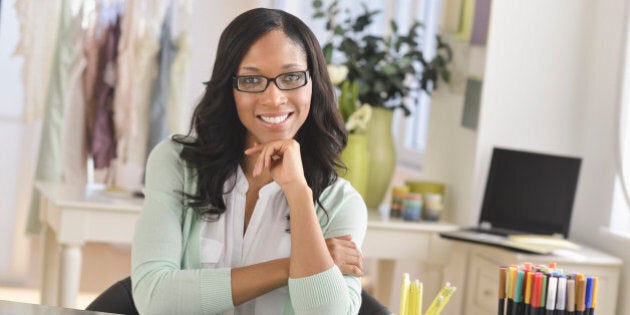 Being a female worker in Indonesia is not easy. Juggling life as a mother, wife, child, and worker, turns your days into endlessly tiring routines. Although Indonesian women have been living like this for so long, it is time that the suffering ends and new initiatives arise which both empower women while still giving them a chance to spend more time with their families. One solution would be to encourage more and more women to become entrepreneurs.
Being a "womanpreneur" provides women with additional income to support their family's economy and allows them to manage more flexible schedules, but it also offers several other opportunities. There are certain fields of business that are proved to be successful when run by women, for example fashion, bakery, graphic design, handicraft, catering, and laundry. Indonesian women could also gain benefits by joining several prominent national, regional, and global business networks that have expanded their reach to Indonesia. By becoming members of such networks, women could be assisted in gaining access to capital and assets, markets, and to strengthen skills and leadership, as well as foster innovation and technology.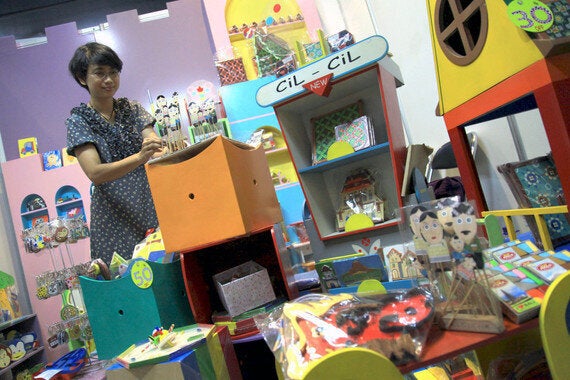 However, the potential of "womanpreneurs" in Indonesia is still undermined by some significant barriers, predominantly regarding access to finance. In Indonesia, men tend to have greater rights in terms of property ownership, which authorize them to decide whether their wives are able to have access to property.
Additionally, several challenges including high interest rates, complicated loan procedures, lack of financial literacy, and the existing discriminative customs and laws, keep hampering women's access to develop their own businesses.
The Government of Indonesia and other G20 countries need to pay more attention to maximize the potential of SMEs run by women. Governments need to construct real policies that would create such an enabling climate for start-ups. Providing low interest loans, cutting off unnecessary bureaucratic procedures, and reforming laws to take into account gender consideration would provide solid solutions in order to reach that potential.
Apart from that, those efforts should be done simultaneously with government's effort to mainstream entrepreneurship as an alternative beside other mainstream careers. This is incredibly important in Indonesia, as women are usually expected to be good housewives rather than good businesswomen.
However, despite all the challenges and opportunities of fostering female Indonesian entrepreneurship, the most fundamental question should be addressed to Indonesian women themselves: Are you willing to challenge yourself to become a "womanpreneur"? It should be noted that any accommodating policies to enhance woman entrepreneurship would be in vain if Indonesian women are still reluctant to start their own businesses. Women in Indonesia need to be more confident of their untapped potential, and willing to seize the opportunity to develop themselves and the community around them.
By Giasinta Livia, G(irls)20 Delegate, Indonesia
Follow HuffPost Canada Blogs on Facebook