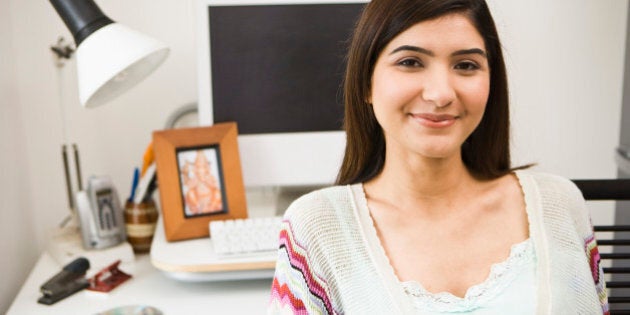 Pakistan is a diverse country and females account for a large portion of the population. Recently, it has becoming increasingly difficult to discuss the challenges that Pakistani women face. After all, Pakistani women have won Nobel Prizes and Oscars; they have scaled Mount Everest and play cricket in international tournaments; one is a war-ready fighter pilot, another is an elite police commando. Women have served as this country's prime minister, federal ministers, and speakers and members of national and provincial assemblies. Turn on the television and, between female news anchors and feisty heroines in serialized dramas, you'd think gender inequality was yesterday's news.

There is a dire need to promote the education of females by launching awareness campaigns at the national level, because in order to educate a nation, you need to educate its women. Due to certain interventions and lack of literacy, our religion in most of the areas in the country is still improperly understood. People believe that Islam does not allow females to get educated or work and they tend to enforce this as a custom. This so-called handicap has made our female population suffer in many aspects of life. It must be made clear that confusing religion with culture is inaccurate. Moreover, entrepreneurship needs to be promoted on national level. The upper class must create opportunities for the middle class, and the middle class for the lower. Of course there will be risks, but with risks there are rewards.
The Pakistani government should start by setting ambitious female employment targets and introducing policy reforms to ensure women have the right to equal pay and non-discriminatory hiring. As the prime minister tours the world seeking to generate FDI, he should focus on sectors such as light industry and services, which tends to boost female employment. Given that the one area in which Pakistan scores well, thanks to quotas, is female representation in parliament and at the local government level, there is no excuse for inaction.
By Alnisa Baig, delegate representing Pakistan at the G(irls)20 Summit 2015 in Istanbul, Turkey. Alnisa is a graphic designer by profession, social activist by passion and a humanist by choice. She is a student of Thesis in Graphics Design from University of Gujrat. Optimistic, jovial, upbeat, diligent, inquisitive and enigmatic are the attributes that define Alnisa. She is currently the Founding Director of Psychlone, Youth Leadership and Training Firm. Alnisa is the Founder of a young women-led organization which promotes entrepreneurship amongst women. She recently led and organized a National Youth Leadership Conference 'I Matter ' in University of Gujrat. She has also trained in a series of Junior leaders Conference 'You Turn' in the region on Gujrat and Sialkot. Alnisa has volunteered and organized camps for the flood victims for the residing duration of two months. She has been the YLC 2013 alumni and has also claimed various positions in declamations and debates. Very recently she won the Social Entrepreneurship Challenge in GIKI.