Fifteen years ago in Saudi Arabia, access to the Internet and technology was limited to a few families. Fortunately, my family had dial-up Internet connection, my mother allowed us to use it one hour a day after we finished our homework.
Saudi Arabia is now aiming to decrease the dependence on oil and diversify the economy through the Saudi Vision 2030. One of the measures includes promoting a digital culture by exploiting the power of Internet and social media. As it has been seen in our society, a large number of Saudi women are now marketing their skills and abilities using social media platforms, allowing them to establish a successful business.
Social media is powerful enough to create business opportunities for aspiring entrereneurs. Twelve years ago, I used to visit Flickr, a website for photographers to post their pictures, to support my cousin who had an interest in photography. I came across a famous account owned by Afnan Albatel -- little did I know that this name would become fairly well known in just a short time. Albatel now has more than 6 million followers, has established an advertising agency and her own makeup line. Her business created several job opportunities for unemployed Saudi women in three large cities in the Kingdom.
Another skill that an increasing number of Saudi women are mastering and turning into a successful business is baking. I was at a bazaar seven years ago, and came across a booth selling a variety of cookies, like snickers, mars, and red velvet cake (not many shops offered such diverse cookie flavors at the time). Of course, I purchased a lot of them.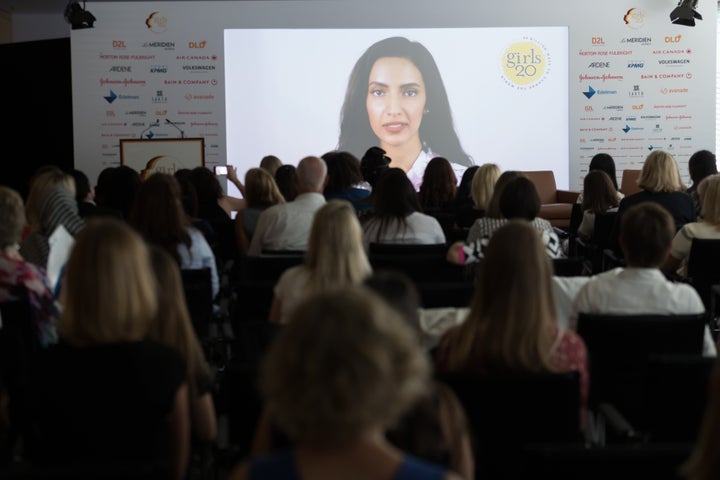 The mentioned examples demonstrate how Saudi women are making the most of digital services to form businesses that benefit the county's economy. Digitization and a strong digital economy is the future and in order for Saudi Arabia to achieve this vision, the government should invest in educational programs to further develop skills and talents of the youth. The education system should be modified to engage and teach citizens to become aware of digital services. Moreover, universities and schools should align their curriculums with Saudi Vision 2030 and create approaches to successfully achieve the vision and nurture the entrepreneurial spirit among the younger generation of Saudi Arabia.
By: Reem AlGhamdi, G(irls)20 Delegate, Saudi Arabia