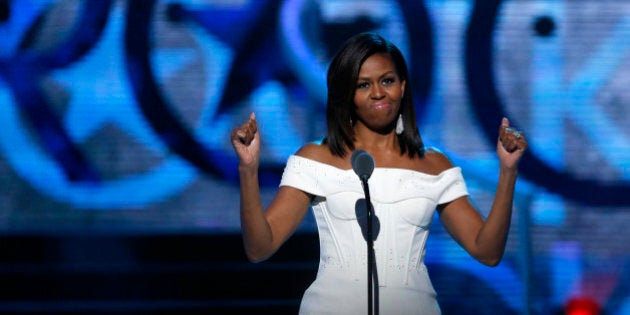 Listen, for a black girl who grew up in St. Catharines, Ontario this past Saturday night was a beyond epic experience. I attended the taping of BET's 'Black Girls Rock' award show in Newark, New Jersey. You can watch the telecast Sunday, April 5 at 8 p.m. ET. I even got the chance to chat with some of the celebrities on the red (actually it was white) carpet. Since my blog talks about all things a "hot mess," I decided to ask the carpet walkers for some advice on a living hot mess-free! We can all use some of that, right? Shoot, I know I can. But before I get to that, let me quickly recap some of the highlights from the taping.
First and foremost, First Lady Michelle Obama was there. Yes, let me repeat. First Lady Michelle Obama and I were in the same building, breathing the same air. The FLOTUS rocked the stage in a fierce white dress and delivered a rousing, inspiring speech about the importance of education. Hearing her speak live is something I'll never forget.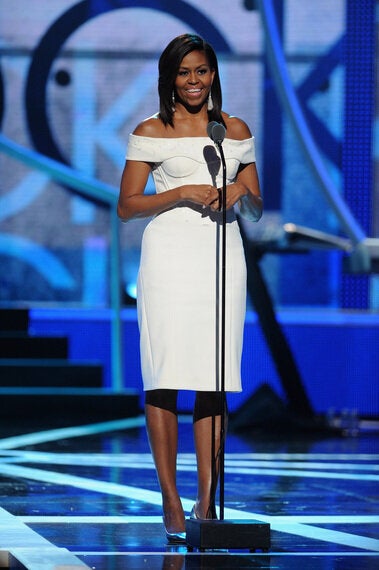 Photo by Getty Images for BET
Another huge highlight was Will Smith. Sure, he's not a back girl. However, he's married to one truly dope black woman. Jada Pinkett Smith received the 'Black Girls Rock' Star Power Award. Will Smith presented the award to his wife and the introduction he gave her was beyond spectacular. His love and admiration for his wife literally made every woman in the building swoon with a bit of jealously. The good kind, though. The kind that makes you think "I need a man like THAT!". Will Smith is still the Fresh Price, for real.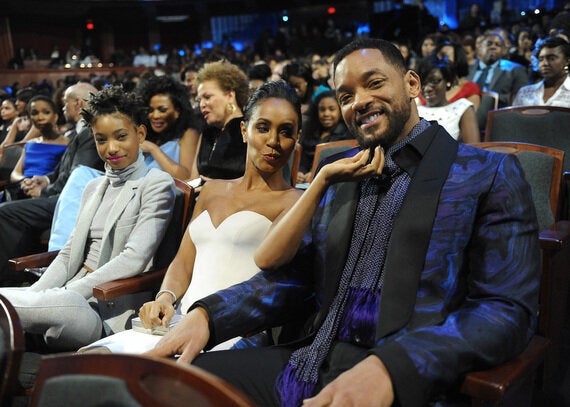 Photo by Getty Images for BET
So now on to the advice the celebs served up, especially for HotMessFolder. Actress Tracee Ellis Ross co-hosted the show along with actress Regina King. We caught up with Ross beforehand and asked for a tip on avoiding hot mess. Ross said "I have no idea. I'm a hot mess every other day." How can you not love Tracee Ellis Ross? Seriously. She is the furthest thing from a hot mess. She's just hot and hilarious. She talked about her alter ego rapper 'TMURDA', who makes an appearance during 'Black Girls Rock'. It's definitely something you won't want to miss. Anyone who follows her on social media will know who 'TMURDA' is, especially if you're a Drake fan. Drake and 'TMURDA' have had a fun back and forth going on.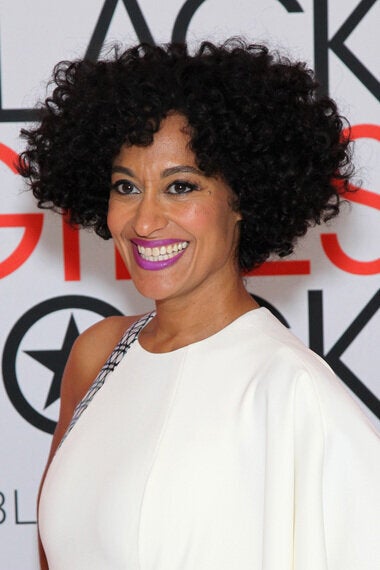 Photo by Getty Images for BET
Singer Ciara performed her new song "I Bet." Ciara's advice to anyone who might feel like a hot mess is don't overthink things. "I aways said life is what you make it, but now I understand how life is truly what you make it. You know, you really just have to take everyday one step at a time, like, stop worrying about tomorrow. Just live in the moment, go one day at a time, and literally life will shape itself out for you," she said.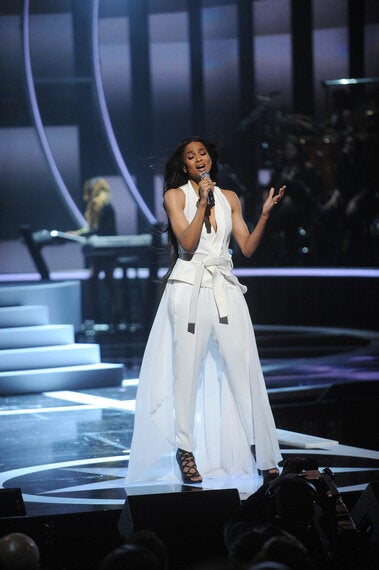 Photo by Getty Images for BET
Rapper Lil Mama served up so seriously solid advice on not being a hot mess at work. "Keep your private life private and keep work, work. This way the line is drawn, so you don't have to twerk," she said. Yes, twerking for money probably classifies as a hot mess. She also went on say, "On a serious note, keep that line between personal and business and there's some people who can handle the little personal, come out to the bar and then be in work, and still respect you and things like that. You know, choose your friends wisely and know the difference between work and play," said Lil Mama.
R&B icon Faith Evans had some extremely sage advice for young people. "I would say look at myself now. You don't have to say everything you think. You don't have to react to everything that affects you. And you don't even have to let everything affect you," she said.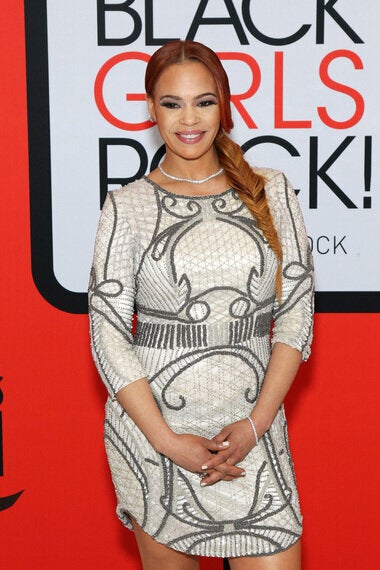 Photo by Getty Images for BET
It was a thrill to chat with two cast members from Netflix's hit show Orange Is The New Black. Actress Danielle Brooks plays the character Taystee on the show. She says it's a hot mess to compare yourself to others. "That's what I had to realize. Danielle Brooks' [experience] is hers," said Brooks.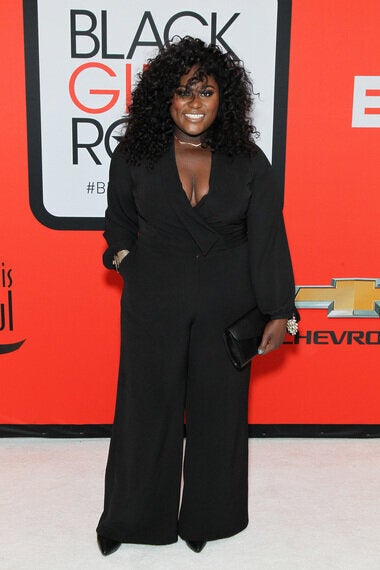 Photo by Getty Images for BET
Vicky Jeudy's OITNB character is former track star Janae Watson. Jeudy's advice for us? "Don't worry. I really feel like there's no need to worry about anything. It's really just about having faith," she said.
Last but definitely not least we spoke with Hip hop icon MC Lyte. She got straight to the point with her tip on avoiding hot messes with your career. "Don't burn any bridges. Ask a lot of questions and love God," she said.