So, the pieces are now in place. The leadership of Canadian political parties has firmed up. Liberal leader Justin Trudeau's ascension to the Liberal leadership puts the final piece on the chessboard.
But will the clarity surrounding leadership of the parties lead to anything different, or will the recent era of partisan brinksmanship continued unabated?
None of it will matter unless some kind of breakthrough erupts that can break across party lines. The biggest and most complex problems of a generation remain unaddressed and stand a chance of remaining so no matter who the leader of the country might be in the future. Unless Justin Trudeau brings his game face to the following predicaments, he runs the risk of simply being an "also ran" like the others.
Poverty -- increasing numbers at Canadian food banks, rise in homelessness, the escalation of children mired in low-income conditions, and the embarrassment of an escalating kind of aboriginal poverty, are situations that now appear endemic in our nation's economic paradigms. Despite the best efforts of numerous MPs and Senators to directly target such problems, no party has seriously come across with effective policies. This generation now runs the danger of accepting a permanent poverty class in its ongoing journey. Warnings from numerous international groups to the Canadian government about poverty's rise have merely been rebuffed. We are now a nation carrying a huge amount of baggage.
Climate Change -- no sincere effort has yet emerged from the House of Commons to deal with the deterioration of the global climate challenge has yet found its way among the parties of the House of Commons. Legislation of such significance will require the cooperation of all parties to resource it with the kind of tools necessary to end this country's black eye as an environmental laggard. The international embarrassment on this file is matched to our own lack of vision and concrete policy on what has to be accomplished if we don't wish to leave our children in a rapidly deteriorating and costly environmental world.
Political Dysfunction -- this is serious. It remains difficult to find a Canadian these days that looks at their federal parliament with a sense of optimism and respect. The greatest decisions we must make as a nation occur in a Chamber not much bigger than a high school gymnasium. Should it fall into that kind of permanent disrepute brought on by the hyper-partisanship we are witnessing at present, what's to become of us? If the House of Commons morphs into the Arena of Selected Interests, we are doomed as a nation to obscurity.
International Relations -- this week marks Lester Pearson's birthday. Long before he was prime minister or accepted his Nobel Peace Prize, he was a dedicated diplomat that understood Canada's future influence would largely depend on its ability to act effectively as a soft power broker in an increasingly troubled world. As each year passes we are losing that reputation as we slide into domestic political preoccupations that increasingly alarm our global partners. Our incremental retreat from the complexities of the world will only result in global problems flooding our shores. We could neither hold on to an assured Security Council seat nor an effective foreign aid and development program. The world is no longer our theatre of operation but an abandoned playing field to the government of Canada.
These remain but a few of an increasing list of declines we face as a nation. There are many more -- aboriginal justice, democratic reform, pay equity, economic fairness, to name only a few. We yet possess many strengths, but they erode with each decision among the political elite to refuse to cooperate for the sake of the future.
If no party leader in the House comes forward with effective policy to address the problems listed above, then it matters not who governs. We require the kind of robust and visionary leadership politics loves to talk about but then refuses to cooperate to achieve. The political leaders are now in place. Should they continue to act like kings as opposed to a team of rivals, politics will matter less and less to all of us.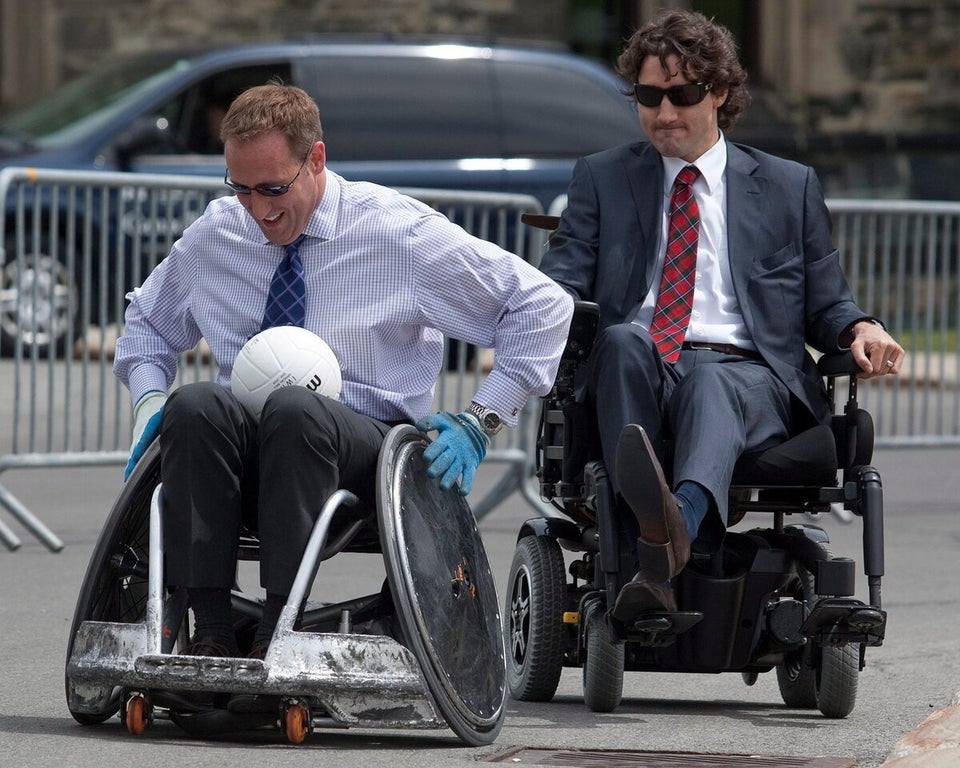 What Is Justin Trudeau Doing?