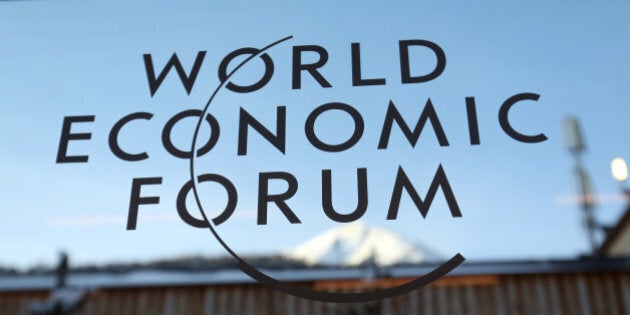 Life in politics is often characterized more by silence than by courage. In my years as a Member of Parliament in Ottawa, perhaps the most difficult thing to confront was how so many organizations fighting poverty and inequality around the world suddenly lost their voice when the time came to confront government intransigence and speak up. The reason was simple: if they were seeking government funding for their activities, they understood their chances were slim if they took on a firm advocacy role for the people they were serving.
At times it was excruciating, as these groups would visit my office on Parliament Hill and ask for assistance in gaining support. But they had been cowed by the politics of intimidation from the government, and for all their sincere convictions, the willingness to speak up just wasn't on the table for them. I understood their predicament, but found it distressing nonetheless.
But there was one non-governmental organization (NGO) that stood out from the others in its willingness to tell the truth of how the Canadian government, through a series of endless cuts, had abandoned those most in need of its help, in the process became something of an outlier in the world of international development. That group was Oxfam.
Founded in 1963, Oxfam Canada first gained notoriety for holding Miles for Millions marches across the country -- one of them led by Prime Minister Lester Pearson. Since then it has grown, not only in clout and organization, but in voice as a fearless champion for so many distressed communities worldwide. I recall sharing the speaking role with Robert Fox, Oxfam's executive director in Canada, as we addressed keen young students at McGill University in Montreal. He was powerful, passionate, hugely eloquent and something of a prophet in describing the decline of Canada's influence in the world. Next to him, my abilities paled in comparison, but for the students, that was a day they will remember.
And now, here comes Oxfam again, only this time taking on the most powerful and wealthy organizations and individuals in the world. And the voice on this occasion is Winnie Byanyima, Oxfam's international spokesperson, speaking to the global elite as they gather this week in their annual state of the global economy meetings in Davos, Switzerland. And does she ever have a story to tell, backed by research and motivated by a deep sense of social justice.
Byanyima will hit those people present with a remarkable and troubling truth: as of next year, over half of the world's wealth will be owned by the top 1 per cent. This is staggering, perhaps even representing the end of the economic order we have known and which sustained the West for decades. Even more devastating, the rise of the plutocrats has left billions in the developing world locked in poverty.
So what will the comfortable few closeted in Davos make of it all? Well, it's a good sign that they have asked Winnie Byanyima to co-chair the sessions. Yet they've always been more than generous that way. The problem always remains, however, that they will refuse to tackle the world economic system in a way that makes sense to the average person. Her numbers will reflect billions of people on the margins looking in, not mere millions. She will try, as many have before her, to ask the elite to stop playing their game of global finance and begin making the changes necessary so that money serves people, and not the other way around.
Playwright and politician, Vaclav Havel, well understood that such moments rarely enter the global consciousness. But perhaps he might feel different about Byanyima's chances, as when he wrote:
"This is the moment when something once more begins visibly to happen, something truly new and unique...something truly historical, in the sense that history again demands to be heard."
Finally, at the epi-centre of the global storm about international finance, stands one group with the courage to tell it like it is. For Oxfam to assume that role will surely have its consequences with governments who just prefer that they just do their work and be quiet. But this isn't merely a time for action, but voice. And, in assuming its role this week, Oxfam reminds us that remaining quiet against governments and financial elites in times of inequality only results in less people being helped over time. Forget the presidents and prime ministers, the CEO's and the billionaires. This is the week that the rest of us take centre stage in the battle for income equality. We could be in no better hands than those of Oxfam.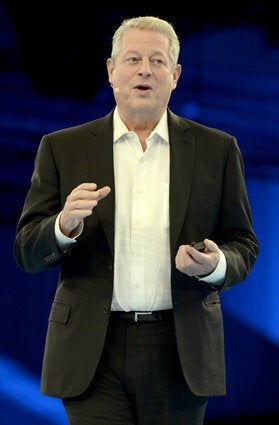 Famous People At Davos 2015