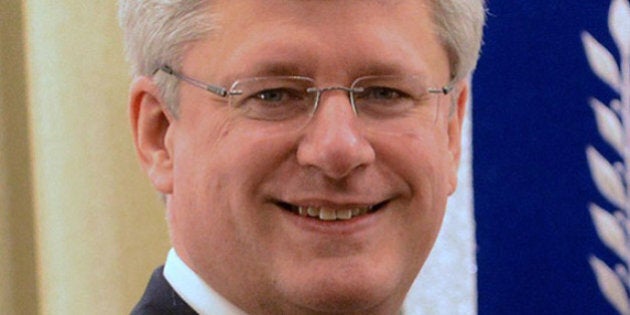 We have some pretty serious thinking to do. The world is not unfolding as we thought it would, but perhaps what is troubling us the most is what appears to be our complete inability to curb the growth of radical Islamic terrorism, the sheer brutishness of Putin's Russia, missing or shot down airliners, the incessant cycle of Palestinian-Israeli intransigence, and the brewing tribal violence in numerous African states.
That's only the scariest part of it all. We are also witnessing the apparent breakdown of the European consensus, an increasingly broken world economic system, globalization wandering in some kind of wilderness, the growing gap between rich and poor, and perhaps worst of all, the absolute refusal of most sovereign nations to take the threat of climate change seriously enough to pull themselves together and do something about it.
Each of us is sensing the erosion of what was once the powerful global architecture of international progress. In issues as vast as trade, peace, human rights, democracy, education, political reform, global agreements are not only stumbling, but in retreat.
Despite it all, we continue to hear the "boosterism" coming from world political and economic leaders that we are merely in a season of adjustment and that such things will right themselves in due time. When President Obama says things merely feel worse because media is covering events more, or Prime Minister Harper claims that, "Canada's ability to contribute concretely in international affairs has never been higher," we witness a kind of collective delusion at very high levels. Even four former Canadian prime ministers -- Joe Clark, Brian Mulroney, Jean Chretien, and Paul Martin -- had to disagree with Harper on that one.
We can all be forgiven for no longer falling for the rhetoric. We fear for our ways of life, the health of our communities, and the security of our own children. The last thing we need to hear are more platitudes that merely reveal the incapacity of our leaders to fix what is now clearly wrong.
How did it happen so fast? How could a world that once seemed to be on the march to progressivism and inclusion now suddenly look like it's so unsure of itself? More serious still, how do we recapture that sense of optimism? Can we in fact work ourselves out of our present malaise and division?
Henry Kissinger's new book on the Assembly of a New World Order begins with the obvious: "The West stands at a turning point." But what about the rest of the world? Surely Russia has dropped prudent government in its embrace of Cold War ideology. Events in Syria, Iraq, or Iran are introducing new dynamics by the month. It isn't merely a "Western" challenge anymore, but a global labyrinth with endless possible outcomes, including the darkening of civilization itself.
With all the seemingly insurmountable obstacles before us, the movement toward a better world, so compelling not all that long ago, is collapsing in on itself. The forceful disconnect between the world financial and political orders is now creating significant damage. Nation states so bent on gaining economic advantage over their peers simply can't bring themselves to agree on how to combat climate change, pull together a frayed Europe, or work out a collective way of combating global extremism.
None of us really knows the solutions to the darkening clouds before us, but this much we do comprehend: our political and financial leaders have largely abandoned a coordinated global approach to key issues in favour of their own individual pursuits. At the very apex of power, our billionaires and our presidents and prime ministers are as stumped as we are, and that's never a good thing.
A new world order is emerging, whose form and substance have yet to take shape. Leaders can either watch from a distance, gauging how to individually respond, or they can recommit themselves to collective action that places climate change, the poor, extremism, and the pursuit of prosperity for all at the forefront of their efforts.
For decades we have heard how we are becoming a global family. There is little trace of that now, as division and selfish pursuit better characterize what is happening to our fragile globe. We require new leaders who can put the health of the globe above their own parochial and partisan concerns. And we won't get them unless citizens call for something better than what we are getting. Peace isn't merely about the presence of individual liberty, but about the process of collective burden bearing. As the public mood now reveals, we are farther away from that goal than at any time in recent memory.