GEOFF ROBINS via Getty Images
Trudeau's Liberal party ran on a platform promising Canadians a brighter future. A key part of this was based on the belief that, "successful, confident countries invest in their own future."
While he was specifically referring to federal investments in infrastructure, building a strong economy and supporting the middle class, there is something equally as important missing from this list: How best to invest in the future of Canada than to ensure that Canadians are healthy, productive and capable of contributing to the well-being of our economy.
Many organizations, including the Canadian Mental Health Association, believe that access to mental health services is a key step in attaining both individual health and improved workplace productivity, and are calling for dedicated investments in mental health and addictions services. Governments are starting to listen.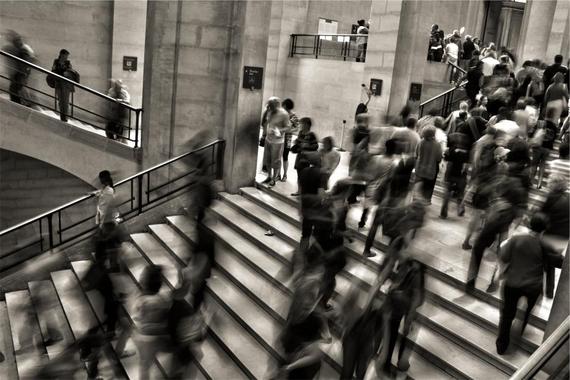 Canadian millennials want better access to mental health services.
Last week the health ministers met in Toronto to discuss a new Health Accord and, for the first time, there was hope that mental health will be front and centre in future negotiations.
Mental health has become a popular topic of conversation amongst millennials, largely due to the current job market and economic environment. Today, millennials are more likely to take low to middle-income jobs or work part-time. Low incomes, job insecurity, high cost of living, record-level debt and insufficient savings are adding weight to the stress carried by millennials from coast-to-coast.
In fact, a recent Ipsos poll cites that millennials across the country are seriously concerned about these realities and it is having a significant impact on their day-to-day lives. Fifty-six per cent of millennials polled fell under the high-risk category, compared to 38 per cent of generation X and 15 per cent of baby boomers.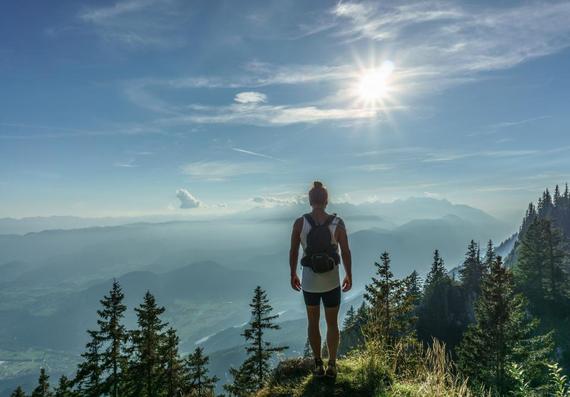 Fifty-six per cent of millennials consider themselves at high-risk of mental health issues.
Whether it's a result of increased need, improved awareness or maybe both, millennials are asking for help in the form of access to mental health services that are often fragmented province to province and particularly difficult to access in remote communities and in the north.
But as a result of these conditions, millennials are also most likely to be underinsured or have no insurance at all. As such, the long wait times for publicly covered treatment options may not be an appropriate choice for many individuals seeking care.
What are we left with? An entire generation of people who are trying to be proactive about their health, but lack the means to do so.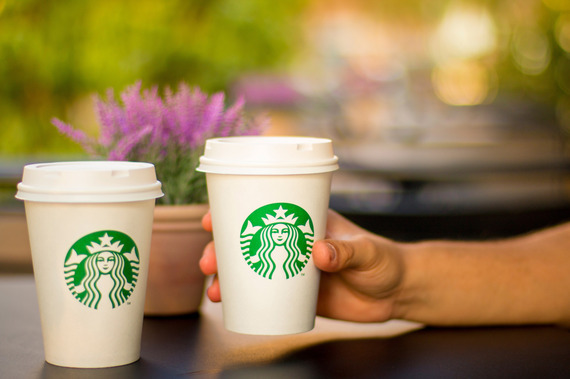 Starbucks is leading the way in offering emloyees coverage for mental health services.
Earlier this month, in recognition of Mental Illness Awareness Week, Starbucks Canada announced its investment in the future of Canadians and especially its commitment to the Canadians who work for them: primarily millennials.
The company announced it will increase their coverage for mental health services from $400 to $5,000 a year to all employees who work more than 20 hours a week. This puts Starbucks right at the top of Canadian employers who have what is considered the greatest coverage available to their employees.
No one is talking about this momentous announcement and it's difficult to understand why. The coverage exceeds that of almost all private insurance providers and even the popular federal public service's coverage of $2,000.
Perhaps it's not being discussed by key stakeholders like private insurance providers or government because Starbucks, a multi-national, private company, is helping to fill the gaps in Canada's health system that they aren't. Maybe instead of ignoring or diminishing this significant investment in the future of Canadians, we should embrace it, celebrate it and hope that it acts as a catalyst for broader, systemic change. Canadians not only need better access to mental health services, we deserve better.
Melisa is a Consultant, Health and Life Sciences, with Global Public Affairs in Toronto. She has extensive knowledge in public affairs, strategic communications and public policy. Melisa is also a Communication's, Media and Marketing Lead on Toronto's Emerging Health Leaders (EHL) Executive and is involved with Sunnybrook Next Generation. She holds a Bachelor of Public Affairs and Policy Management from Carleton University and a Master in International Public Policy from the Balsillie School of International Affairs, Sir. Wilfrid Laurier University.
Follow HuffPost Canada Blogs on Facebook
Also on HuffPost: