There are more schools of thought on the subject of pregnancy, labour and parenthood than I could ever imagine. I learned this the minute my husband and I announced that we are expecting this December.
Luckily, 20 weeks in, which is half-way through our pregnancy now, I feel like I'm back in the driver's seat with a healthy handle on the situation. That's why I want to share my raw experiences, hoping that others may be comforted by my unapologetic journey.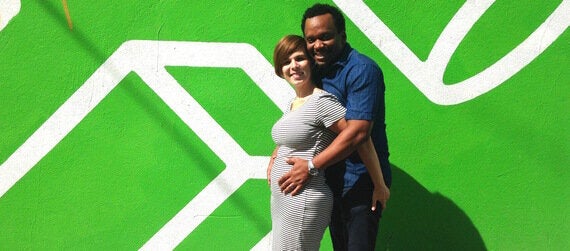 From Medical Disappointment to Midwife Empowerment
The night we conceived, I had the sense that this was it. Off to my general practitioner (GP) I went two weeks later. He confirmed with blood-work and some calculations that my husband and I are due on December 24th, 2015. I expected this GP, my family doctor, to take a few minutes and share what to do next. It felt like I was pulling teeth.
As many expert professionals have a bad habit of doing, he began speaking in indecipherable acronyms and pharmaceutical-lingo until I stopped him abruptly. I asked him to assume that I knew nothing about pregnancy, that I didn't understand a single acronym or term he was using and to break it down for me from the beginning. He seemed humoured by my request, and sped his way through his answers for a second time. It was obvious at that point, that my request of him was an aberration.
I was also quick to learn that being cared for while pregnant raised my expectations and the quality of attention that I desired for myself, and for all women.
My GP was ready to send me off within five minutes of seeing me. I held an over-the-counter prescription for prenatal vitamins (PregVit5) and Diclectin (anti-vomiting medication) in-hand. Did I find the prescriptions odd? Sure, because I wasn't sick. This was particularly weird because I didn't feel nauseated nor did I vomit at all. He insisted that it was only a matter of time before I would, and asked me to come back in two months for my first ultrasound requisition. That was my second and last visit with him. And for the record, I haven't vomited once during this five-month pregnancy.
This was the first time I realized that pregnancy and childbirth are treated like an illness, a pathology or an emergency waiting to happen, rather than as a healthy, normal and empowering opportunity for women.
I was crystal clear that I needed and wanted much more support from a pregnancy and childbirth specialist. I applied to 10 midwife practices immediately and got on their wait lists. It can take time to be accepted by one. Midwives are in higher demand than they are in supply.
With this context set, I'll fast-forward to week 11 of our pregnancy when I lost my appetite completely, when I was in excruciating pain with a burning throb sensation in my head and stomach, and when I could barely get out of bed. I had been told that this "is normal," but refused to accept it. I noticed a correlation between when I took the prenatal vitamin and the Diclectin, and when these uncomfortable symptoms increased.
I had enough. After almost two weeks of this nonsense I decided to research the pills I was prescribed. The first thing I noticed was a drastically higher dose of iron in my prenatal vitamin than recommended for a pregnant woman with normal iron levels. I got curious about the symptoms of taking too much iron, and found a few scientific articles on the negative side effects of Diclectin. I learned that too much iron can have a drastic and sometimes fatal effect on a fetus. Not to mention the exact symptoms that I was experiencing. I stopped taking both pills immediately and felt like myself again within 48 hours: full of energy and clarity.
I was livid. I was being related to like a pregnant statistic: better safe than sorry, and generic care over tailored care. Then livid turned into empowered and awakened.
There is being 'safe not sorry', and then there is using that notion to justify lazy caregiving. I was ready to take my healthcare back into my own hands. Thanks to the inspiration of healthcare advocate Melissa Thrives, I appointed myself CEO and my healthcare providers my board of advisers. Within days I was also accepted into a midwife practice group, was assigned two midwives, one student, and was now eligible for a birth centre or home birth as well. As long as I was healthy, baby was healthy, my amazingly supportive husband felt supported, and our trusted midwives were aligned, it didn't matter what anyone else thought.
As I awoke to trusting my own instincts over that of the trained medical experts, I gained a boat-load of power and confidence to start doing my pregnancy my way.
You see, I chose to get pregnant, just as I chose to keep our baby, and I can also choose how we are cared for throughout this process. Every Canadian can. If I don't celebrate and exercise the privileges that I have living as a woman in Canada, in 2015, then what's the point of all this choice?
The deeper I go, the more I dig, the more evidence I find for the disadvantages of doing pregnancy the "popular" way.
The more that I research, the more advantages I'm finding to using pregnancy as a period of empowerment, education and preparation for labour and a lifetime of parenting that comes afterward. I have no expectation that others will do what I did or agree with my conclusions. This is about doing it OUR OWN WAY, not my way. What I do have, is a deep desire to share with as many people who care to listen that pregnancy can be done THEIR WAY.
Here's to a world full of empowered and unapologetic pregnancies.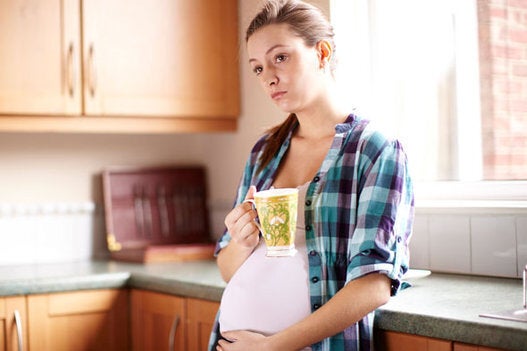 Pregnancy worries and words of comfort