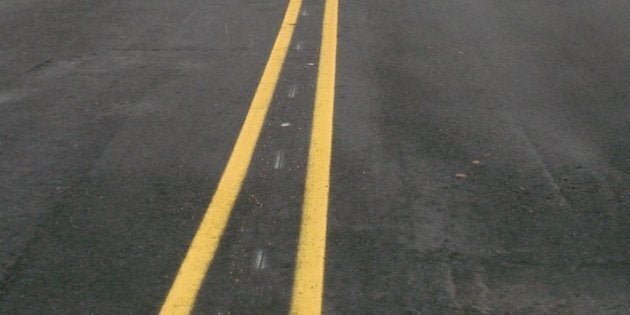 One month; 332 friends; 17,000 Kilometres; One dream; One amazing summer adventure.
When you think about a road trip you think about discovery, but not discovery in the way I experienced on my cross-Canada road trip. The goals of this trip were simple: visit as many of my Facebook friends as physically possible and discover Canada.
332 friends. Meeting up with Facebook friends was like finding the first leaves after a long winter. These people I had seen not long ago, but not long enough for them to be completely different. Like the leaf, my friends still looked and acted the same, but my friends had changed subtly. They were different people in different stages of their lives than those whom I had remembered. With the Internet we can now see trees in full blossom all through the winter, we can see them grow and develop from the comfort of our own homes.
The parallel is just as easy to see with our move in social interactions and social media -- where we can still see our friends every day, see their updates and view their photos even many kilometres away from each other. With Facebook now, friendships can last longer and connections can be remade much easier. This trip was a perfect example of this and for me this meant much deeper connections than I could ever have without the advent of social media.
17,000 km. Who needs a map for a road trip any more when you have a GPS? (Since we spent so much time together, I even named mine "Dorothy.") We had a few misunderstandings and a few course changes but overall, good times. From Peterborough, Ont. all the way to Victoria, B.C. and back then out to Halifax, N.S. and back, I wanted to visit as many of my Facebook friends as possible while sharing my experiences through Twitter and my blog.
Before this trip I would have told you the destination is the most important part and how you get there is just a formality. I have since discovered the journey is worth so much more than I would have ever imagined. Seeing our great country for what it has to offer has been the most rewarding and invigorating experience.
One dream. Driving across Canada has always been something I wanted to do. Growing up in a small town and being a recent graduate, this dream was so far out of the realm of possibility that it almost was not worth thinking about. I had mentioned it to a friend and the next week I got a call from Canadian Tire to say they wanted to help make my dream a reality. It was like winning the lottery. I knew at that moment I had a lot to plan and a lot to see -- fitting an entire country and hundreds of friends into one month worth of travels.
One amazing summer adventure. As I crossed the country I was enthralled by the amazing scenery, the interesting wildlife and the kindness of people. This, however, was not the highlight of the trip. The highlight was to see the most amazing sights, cities and attractions from the eyes of a local. I went on a ghost tour of Halifax, went to Granville Island in Vancouver, saw the dinosaurs in Drumheller, paddled a lake in Banff, camped in Algonquin Park and took in a NASCAR event in Saskatoon, just to name a few.
Looking back I still cannot believe it was me and I'm still shocked every time someone says they followed my blog. In writing it, I never expected anyone to read it. I realized shortly after my trip, my blog allowed others to vicariously live the road trip with me, to experience what I was experiencing and to see the landscapes and attractions I was seeing. My blog also allowed my friends to see how close I was getting to them. Most importantly, they were able to follow along with the discoveries I made about true friendship along the way.
Now that I returned home, I slowly realize that although my trip is over, with every new person and every new day I get to relive my adventure through the stories I tell and the people I see. As I enter my classroom I look forward to telling these stories, adventures and interesting facts about Canada. I cannot be more thankful for this experience.