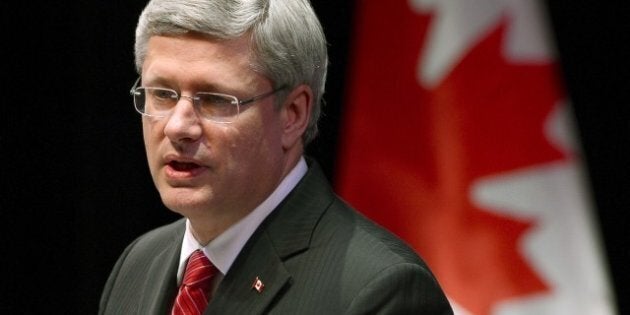 If you need a symbol for the budget challenge facing Stephen Harper, look no further than the old Nortel campus in Ottawa's western suburbs.
The site is turning into a costly hot potato for the government. Three years ago, military planners shocked analysts with their initial $623 million estimate for fixing the place up. Fast-forward three
years, and the latest estimated price tag is said to have jumped over 40 per cent, to $880 million.
If you're trying to figure out why anybody would spend $880 million to renovate a $208 million, nearly-new, state-of-the-art high technology complex, you're not alone.
Almost none of General Leslie's recommendations have been acknowledged, much less acted upon. So a green light to move DND into the Nortel complex could set off a feeding frenzy amongst
well-connected former brass who populate the executive suites of DND construction contractors.
Last year, Harper aggressively slammed the brakes on military spending, in a letter that was leaked to the media, he chastised Defence Minister Peter Mackay for not doing enough to reign in the generals.
Then in October, Harper used the installation ceremony for General Tom Lawson, the new Chief of Defence Staff to send a message that he wants the military to have "more teeth and less tail," warning of "very real budget constraints."
Between 2004 and 2010, DND's headquarters payroll bloated by 38 per cent, with the addition of 3,385 civilian employees, 756 regular-force soldiers, and 845 reserve soldiers -- at the same time that the Royal Canadian Navy was shedding 1,119 sailors.
"I would like to think that there was fat in the armed forces," General Lawson told the defence committee. "I do not think there is. I think that where we have invested taxpayers' dollars across the capabilities and capacities, and even in headquarters and contracting, the investment has been well responded to in terms of capabilities."
Maybe General Lawson -- and 110 generals and 350 colonels who report to him -- really expect the Prime Minister -- and Canadians -- to believe there's no fat in the military. Then he should explain why they need seven extra buildings, in addition to 2.35 million square feet of space in the Nortel complex, to house Canada's military headquarters. And they should explain why they need to blow $880 million, or more, on renovating a nearly new building.