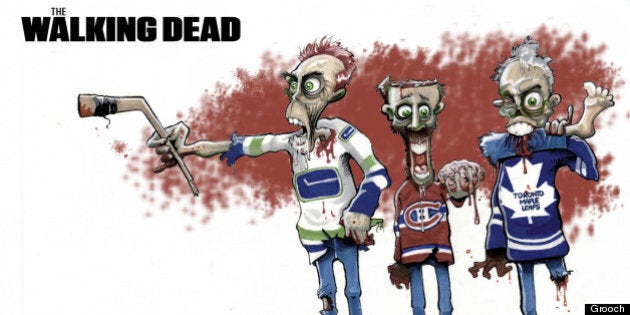 The first round of the 2013 NHL Playoffs is finished and only one of four Canadian teams remains.
The water cooler talk is all about "who will I cheer for now?"
I can feel the season slip closer and closer to its ultimate finality and feel I'm left with only one response; I say watch whatever you can whenever you can, because when it's gone we'll have an entire summer to wait before it starts all over.
Ironically I witnessed my wife lament over the same predicament with her favorite TV show: AMC's "The Walking Dead."
Each season as it draws to a close she twitches into withdrawal, panicked with the lack of replacement options. I don't hope for much sympathy from her as she watches the same happen to me - hockey teams headed to the golf course and the games become harder to find on cable... Next year I'm upgrading to the Centre Ice Package for sure!!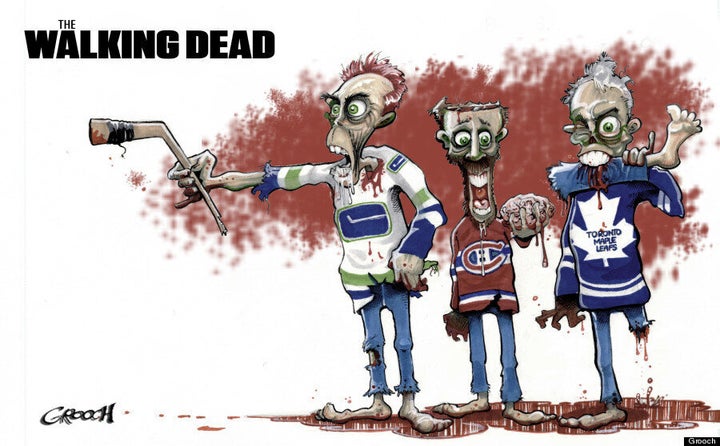 For more Grooch, click through the gallery below.