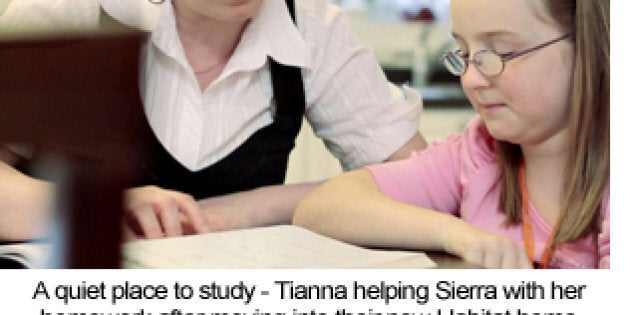 Tianna didn't feel safe leaving her cramped apartment at night for fear of what was going on outside. Her eight-year-old daughter, Sierra, couldn't have friends over because there wasn't enough space for them to play. A single mother, Tianna worked as much as she could at a nearby hair salon, but couldn't get ahead -- not enough to afford rent for an apartment in a safer part of town, not enough to even dream of one day owning her own home.
A common misconception about Habitat is that our homes are a handout, but what we actually provide is affordable homeownership, with low-income partner families repaying the full market value of their home over time. The key difference between a conventional mortgage and a Habitat mortgage is that with Habitat, families are not required to pay a down payment and no interest is collected on their mortgage.
Imagine how safe, decent and affordable homeownership would change Tianna's life. She'd feel safer, not having to worry about what's going on outside her door. She'd be more comfortable, with a home built to suit the size and needs of her family. She'd be able to save for the future, building equity in her home while benefitting from more manageable shelter costs. And for Sierra, well we all remember what our home meant to us at that age. It offered us the safety and security to be carefree, to thrive and become the people we are today.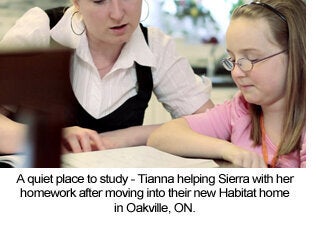 Last year, the lives of 227 families struggling to break the cycle of poverty began to be transformed as they moved into Habitat homes built in communities across Canada. I'm happy to report that Tianna and Sierra were one of these families. Having personally attended their emotional home dedication ceremony, I saw the joy in both of their faces. Sierra told her mother that what she looked forward to most was having her own bedroom with a window.
By: Stewart Hardacre, President & CEO, Habitat for Humanity Canada