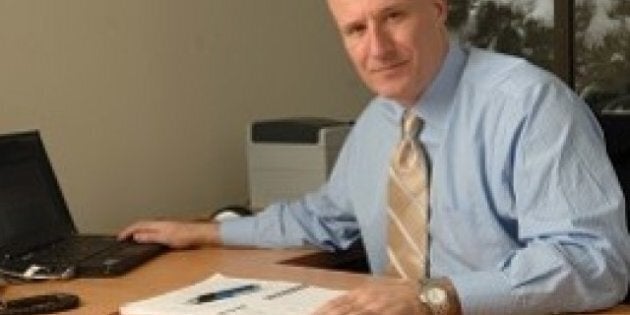 By Phil Kloer, Senior Writer/Editor at Habitat for Humanity International
Lindsay Metzger remembers the first house her family owned. Two stories, a basement, three bedrooms. One of those bedrooms was hers, and hers alone. She chose the colour of the walls: aqua blue.
"In my mind, that was the biggest deal for me, that I had my own room," she recalls. "I had shared a bedroom before that with my younger brother. But now I had my own desk where I could study, a place to set up all my stuffed animals."
Metzger was six years old when her single mother, Karen Tufts, moved her and her brothers Matthew and Noah into the Habitat for Humanity house in Halifax, Nova Scotia. It wasn't just her first house; it was also the first house built by Habitat for Humanity in Nova Scotia, in 1992, only seven years after Habitat for Humanity had built its first house in Canada. The HFHC organization has since grown to 69 affiliates in Canada and has built homes for more than 2,000 homeowner partners.
Metzger is now 25, and lives in Charlottetown, Prince Edward Island, where she is a registered nurse at Queen Elizabeth Hospital, and married to a youth worker. She credits that Habitat house with providing her with the stability that helped her on the path to a college degree and a career.
"Consistency and stability were really important for me," she says. "Just the ability to go to the same school for years, and not have to move around. I think it was key in how well I was able to do, to have that consistent support system around me."
Before her mother qualified for the family's Habitat house, that was not the path Metzger's life was on. The family of four moved around a lot, from rental to rental, most of them not very nice. "We moved six times in my first six years," she said.
"I was aware that things were tough, and that other kids had more than my family. That was my measure of what was going on. But we also had a really good church support system, the Mennonite Brethren Church. A lot of those families are still in our lives and were very supportive."
After graduating from high school, Metzger moved out to attend the University of Prince Edward Island. Her mother eventually remarried and sold the house. Matthew, now 27, is a recreational therapy assistant; Noah, 21, is a security guard.
Metzger looks back on all the simple things that other homeowners take for granted but that for her, as a child, meant the world.
"Just to be able to have company was great," she says. "Before, we had never had space for friends and family to come over. It was a quiet, nice neighborhood. Just being able to be outdoors in a safe environment was great. "
Habitat doesn't just build houses. It builds better futures for the people who live in them. Just ask Lindsay Metzger.