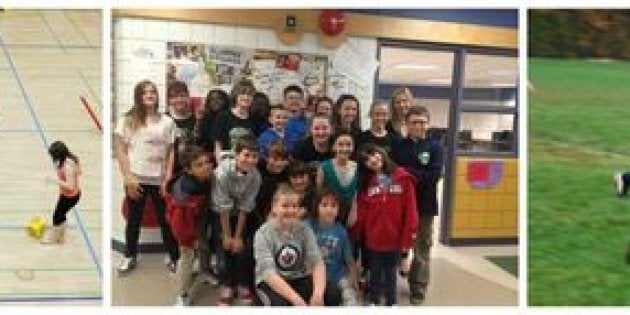 A new school year is just a few days away and while I love summer (and I had a really great one) I'm really looking forward to going back to school. A new year at school is when you get a fresh start. You can put last year behind you and you get to try new things and do things differently. That's why I'm so excited! I have seven back-to-school tips (because I am going into grade 7) on how to start fresh and make plans to be the student that you want to be.
Getting involved in teams, groups and clubs is a great way to make friends with common interests and learn things outside the classroom. There are options for everyone -- sports, music or the choir are all great if you have talents or skills in those areas. Not everyone is great at sports, playing an instrument or singing though (I'm not). There are clubs and groups you can join too. If you're interested in preventing bullying at your school, there is likely a club that you can join. If you are interested in the environment, there is probably an eco-club! If there is not a club for your interest -- maybe you can start one. Clubs at school is a great way to share your talents, your ideas, and your voice!

Credit: Creative Commons, Hannah Alper, Hannah Alper
I've said it before -- I hate math. A lot of kids do. It has been one of the only subjects that I have a really hard time with. But that was last year. I am going into the school year with a fresh new attitude as a student. I am going to forget about how much I hate math. That was LAST YEAR. This year I'm ready to focus on how I am going to do math THIS YEAR. I'm going to work hard and persevere until I get it right. I'm going to look at it as a challenge I'm going to work on it. I love a good challenge. I'm ready for it.

Credit: Creative Commons, Creative Commons, Hannah Alper
Maybe last year you had some stuggles with people in your class or school. Maybe some people gave you a hard time. Maybe you gave some people are a hard time. Like making a fresh start as a student, you can make a fresh start as a friend too. Put the past in the past. New year means new opportunities, new starts and new friends. When you see the people that you had issues with last year, try to forget about it and ask: "Hi, how was your summer?" People change. People grow. Give everyone a chance to start fresh. Also, there might be new students at your school Be a welcoming person and ask them to sit with you at lunch or hang out with you at recess. Show them around. They are really starting fresh -- help them out.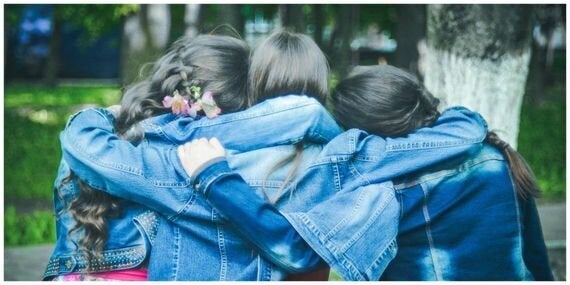 You know that I am passionate about the environment and being eco-friendly. In the new year, try to be more aware of the environment and what actions you can take to do your part. You can be conscious of what you throw out, where you throw out, how you get to school, what you reuse and more. Take into account the things that you do and the things that you could be doing to help your world be a bit more clean.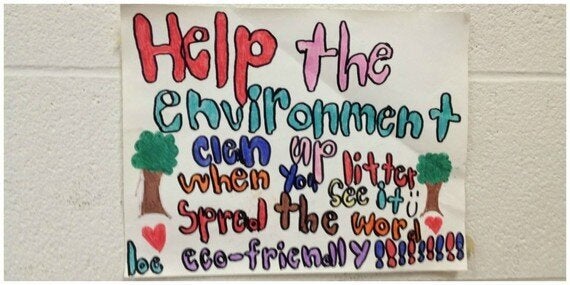 This year, make kindness a priority and make it a habit in your daily life. A little kindness at school can go a long way. There are so many opportunities to be kind throughout your day at school -- helping your teacher or a student with something, volunteer to help another student, support people who need support, hold doors open for people, say hello, smile. Doing something like this everyday will make you be a better person and encourage other people to do the same! Kindness is contagious like that.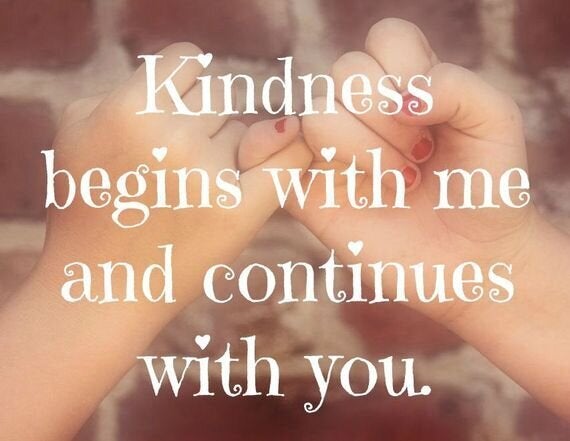 Credit: Creative Commons, redesign by Hannah Alper
While I am bad at math, this is the easiest formula I have ever had to do! A new school year is the time for you to find your issue, put it together with your gift and make a difference. Let me explain: Your issue is the thing that you care about -- the thing that you stand for (or against). Your issue might be the environment, education or bullying. Your gift is your talent -- the thing that you're good at or that you like doing. Your gift might be art, music, baking or writing. You can put your issue and your gift together to do something that makes a difference. If your issue is bullying (and preventing it) and your gift is that you are a public speaker, you can talk to your school about preventing bullying! Or, maybe you want to organize an art exhibit about an issue that you care about, or a bake sale to raise money for a cause that your school supports. Issue + Gift = Change. Remember that.
When people think of a leader, they usually define a leader as someone that is a confident public speaker and someone who makes things happen -- like the leaders of the student council or Parliament. This is true. But there are so many ways to be a leader. A really important type of leader is the one that leads by example. This kind of leader is not always comfortable standing in front of the room and talking or organizing groups of people or events. This leaders is someone that does good things and encourages others to do the same thing by setting an example! We need all kinds of leaders. Which one will you be? Hint: you can be both.
New year, new start. Let's do this.