Knocking down a house to build something new is a rare and exciting experience. It is strangely empowering to grab a sledgehammer and bring down a wall, or to watch a large yellow machine knocking down an entire house in minutes.
But there is actually a lot of prep to be done before the bricks hit the ground. Among the most important considerations: what are you going to do with your construction garbage?
When I was a kid, my dad used to just go to the local dump and throw bags on top of the pile. Today, that dump is a golf course, and there is no way they would welcome bags of garbage dotting the back nine. In fact, dumps have been slowly disappearing, and the ones that are open are particular about what they will take. That means when you knock down a house, you may not have a dump nearby, and even if one is available it may not want your mixed refuse.
For example, our latest project at 7 Rondale Blvd. in Toronto is a complete teardown of an existing house, and we had to dig out a new basement. It is an exciting project, but our excavator had a tough time one morning: with no stations in the immediate area there was nowhere to leave the discarded soil.
And even once you find a soil station, the operators are often very particular about the material they will accept. And then there's rain: if it rained the day before, the station may be closed, as any dirt being dumped is really just a mud bath. And those mud baths are very heavy, and have been known to trap trucks in the muck. Tow truck drivers are great, but you don't want to call one to get you out of the mud at a dump.
All of this means disposal is a key element on any project. It can impact the schedule; one rain storm and the soil station shuts its gates. Remember, Mother Nature is the ultimate general contractor.
So how should you and your contractor handle this for your demolition? First, we can no longer just take a heap of rubbish and dump it at a designated site. We have a responsibility as conscientious citizens to do our part in helping the environment, and that starts with separating materials during the demolition stage. Every little bit helps.
For the project on Rondale, our demolition contractor separated everything into various piles. All metals, concrete, brick, copper, asbestos, wood and soil were sorted before the actual demolition took place. These items were then hauled off to different places to be recycled. And our excavator partner also separated items during the dig. It was like watching a surgeon in the operating room as he delicately moved things out of the way to be recycled later.
We also had a responsibility to be environmentally conscious. We brought in green and blue bins, not only for ourselves but for all the other trades that will be working on the job site.
Too often, we've worked on sites that are a havoc of litter, with lunch paper bags and pop cans strewn about with no one taking responsibility for the clean up. Manny and I always tell all the trades we work with that they are responsible for keeping their area and the site clean.
Doing this means we get compliments from our clients about how clean our sites are. Watching your house being torn down can also be stressful, so the least we can do is make sure the place is garbage-free. And this also means the neighbours are usually happier, because no garbage is blowing into their yards.
So if you are planning a major renovation that involves a lot of waste, make sure you talk to your contractors about how they intend to dispose of the materials and how often it will be collected. Garbage disposal will not be the most exciting element of your renovation, but it is a major component to consider. Recycling bins can be purchased for minimal cost at your local recycling station or big-box store, and being a good environmental citizen is only a small cost in your total budget. And being responsible for recycling your garbage has long-lasting effects.
For updates on their current project -- an entirely new re-build of a home in Toronto -- visit www.hardcorerenos.com as well as on Twitter at @hardcorerenos, Facebook and the show's YouTube channel.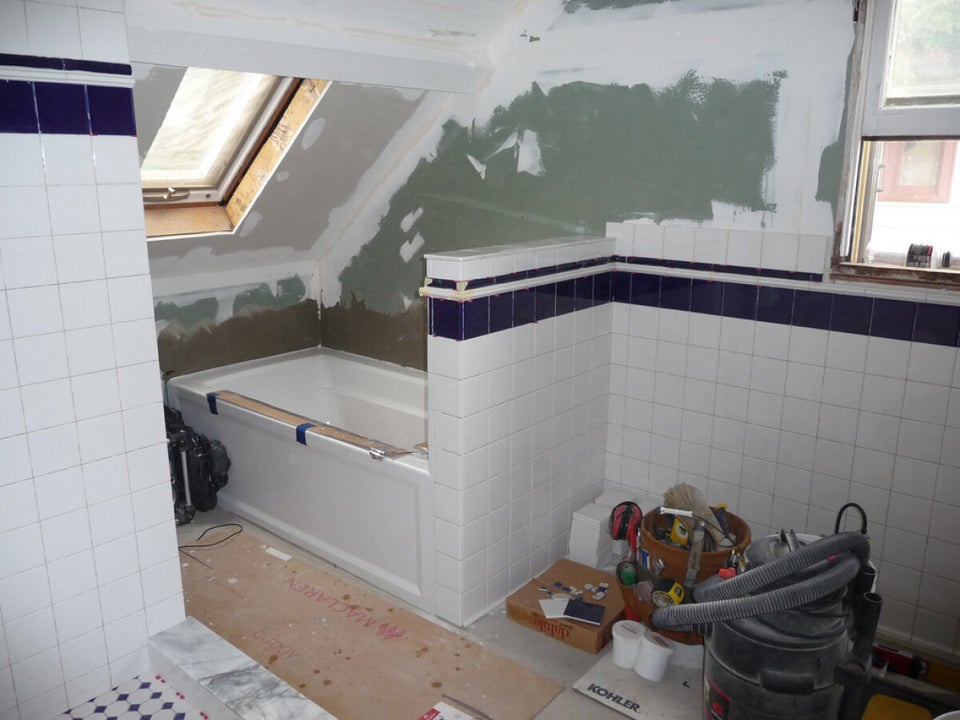 10 Most Popular Home Remodeling Jobs