A chance for a fresh start does not come just once a year. This month will see the start of the Sikh New Year, and we welcome Canada to embrace this opportunity for a new start.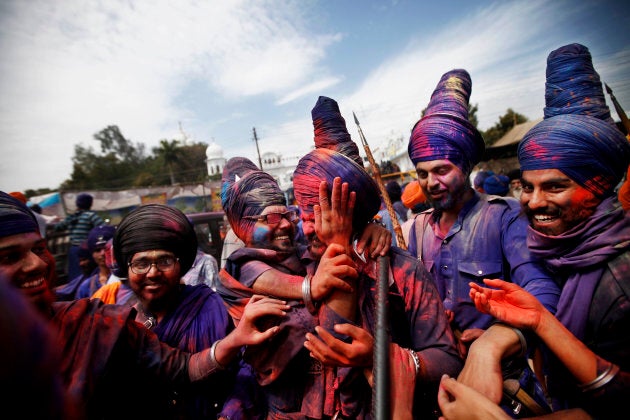 Rather, the Sikh New Year begins on March 14when the first month of the Sikh calendar, Chet, begins. The Sikh calendar runs from mid-March to mid-February and is entirely separate from the widely adopted Gregorian calendar. It has its own months, as outlined by the Sikh Gurus in holy scripture, and dates of holidays can vary from year to year, not unlike religious festivals from other traditions (such as Christianity's Easter).
When you put so much hope into self-improvement, a small setback can feel like an immediate blot on a spotless new year. Falling short once often makes it easier for us to fall short again. As much of a tradition as setting New Year's resolutions has become, so has letting go of those resolutions many months too early. Before we know it, we find it easier to find an excuse than to try again.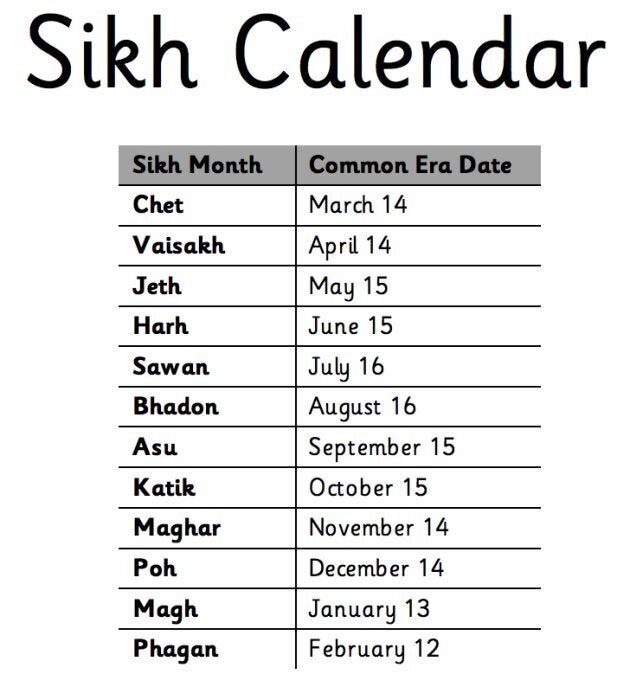 With this in mind, as an educator of the Sikh faith, I hope Canadians feel some positivity as the spring comes in, knowing this season to some cultures — including your Sikh neighbours — is viewed as a entirely new beginning. After all, time can be subjective. A day to the human is a lifetime for the fly.
For Sikhs, our New Year does not carry the same psychological burden. According to the Sikh Gurus, every day — in fact, every moment — is an opportunity for us to do what is most meaningful to us.
Sikhi teaches that through meditation and focusing on our love for the Divine, we can experience an incomparable, transcendental bliss. When absorbed in it, time itself becomes irrelevant. And it's in that spirit that the fifth Sikh Guru urged us to use the first Sikh month of the year as a chance to continue that.
There is never a time which cannot be used for positive change. Athletes prepare right before competition, actors prepare before shooting and musicians prepare before performing. Regardless of whether you're Sikh or not, or even whether you believe in God, no one should ever perceive a shortage of chances for improvement. We all fall short. That is inevitable. But opportunities to change are infinite, like time itself.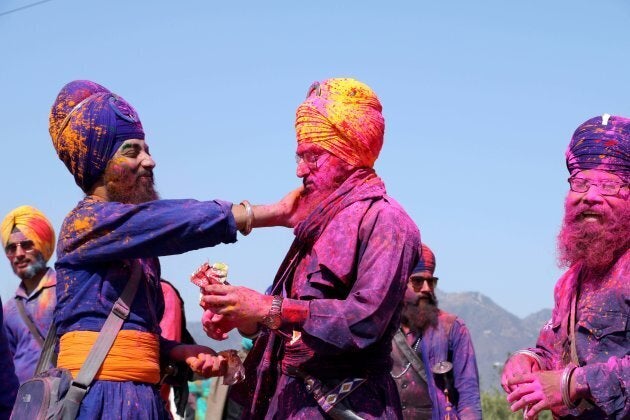 It is a divine quality to be merciful, and it's up to us to reflect that forgiveness when we analyze our own flaws. Sikhs set themselves up for any task by embodying a state of chardi kala— ever-rising, eternal optimism that helps us face adversity with bravery. Before any task or endeavour, Sikhs say a prayer called an ardaas. An ardaas helps us to get in the right frame of mind and to remember that, ultimately, everything is within God's will, and the best thing we can do is keep that in mind both in terms of prosperity and despair.
If there's a New Year's resolution you conveniently forgot about after the first week of January, see the Sikh New Year in mid-March as an opportunity to renew it. And if there's no change you have in mind, perhaps learning more about the philosophy of Sikhi could help us all stay mindful of our never-ending opportunities to change and grow.
Have you been affected personally by this or another issue? Share your story on HuffPost Canada blogs. We feature the best of Canadian opinion and perspectives. Find out how to contribute here.