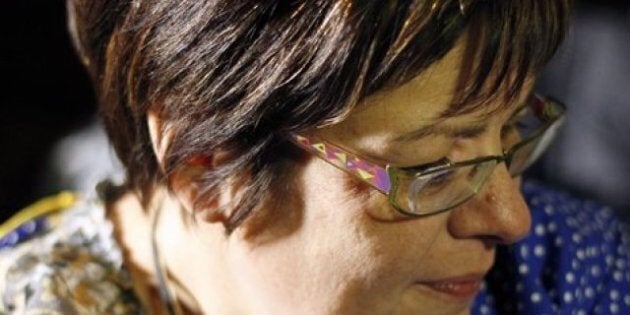 At the time of the writing of this column, Stephen Harper remains unwilling to meet with Attawapiskat chief Theresa Spence, who is on a hunger strike to bring attention to the neglect of -- and at times downright contempt for -- the rights of First Nations communities. She has been on the hunger strike in the hopes of getting a meeting with the prime minister, so far to no avail.
Attawapiskat is the reserve in northern Ontario that first made news a little over year ago due to abhorrent housing conditions.
While Harper avoids Chief Spence, Liberal leadership hopeful Justin Trudeau sought her out, stating via Twitter that "it was deeply moving to meet Chief Theresa Spence today. She is willing to sacrifice everything for her people. She shouldn't have to."
Across Canada, Idle No More protests have taken place. The name of the movement comes from the need to "idle no more" and "take action" in light of the curtailment and neglect of the rights of First Nations under Harper's government. Protesters have blocked highways and intersections, and held rallies and flash mobs at malls, including one that was held at the Regent Mall in Fredericton on Christmas Eve. Social media -- Facebook and Twitter -- have played a key role in getting the word out.
Post continues after slide show...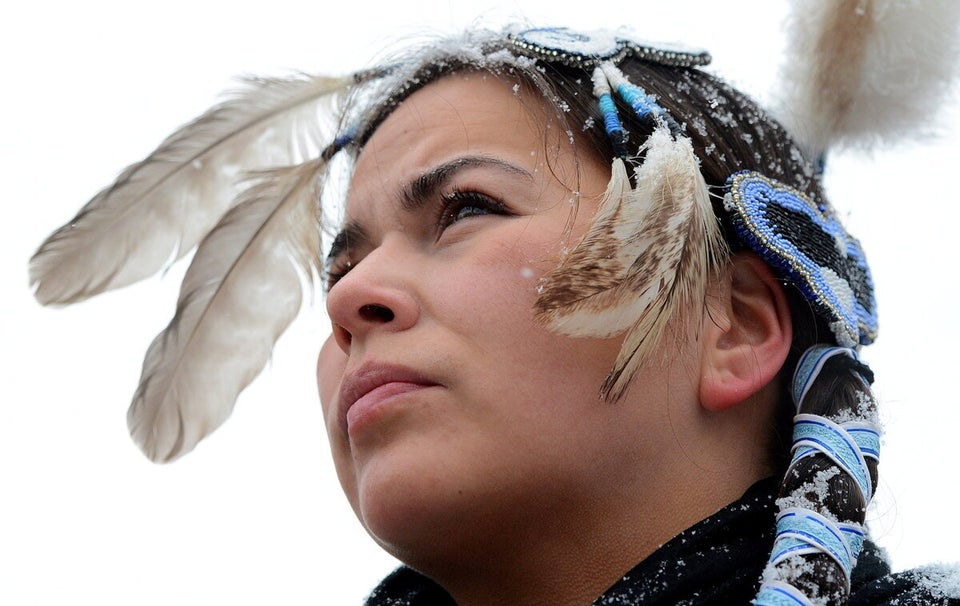 A significant motivating force behind the Idle No More protests is Bill C-45, which not only disregards First Nations' treaty rights, but has impacts on environmental sustainability, which affects Canadians as a whole.
Bill C-45 is part of Harper's omnibus budget implementation. It replaces the Navigable Waters Protection Act with the Navigation Protection Act , stripping environmental protections and oversights from most lakes and rivers in Canada with regards to the construction and use of objects that can obstruct these waterways. This includes obstructions such as oil and gas pipelines, dams and mining and forestry equipment which would not be subjected to the permitting process under the old legislation.
As per the new Navigation Protection Act, protected waterways will be limited to only those listed in Schedule 2 of the legislation. In total, only 62 rivers and 97 lakes in Canada will be protected. "This is nothing less than tragic for the majority of Canadians who love and respect our waterways from coast to coast to coast," stated Green Party leader Elizabeth May in response to this legislation.
For New Brunswick, this would mean that only the Saint John River east of the Mactaquac Dam would be protected, as -- other than the Atlantic Ocean - it is the only waterway listed in Schedule 2. Not listed in Schedule 2 are the Upper Saint John River, Grand Lake, and the Miramichi River. Federal Transportation Minister Denis Lebel, commenting on the legislation, stated that "We specifically decided to show what is navigation -- ditches or small, small rivers are not a place where we have navigation." Residents of communities along the Upper Saint John River or the Miramichi River are likely to disagree with this assessment, and with these waterways being considered akin to "ditches."
Speaking before a Senate committee on the new legislation,David Labistour, the CEO of Mountain Equipment Co-op, warned that there would be serious economic (in addition to environmental) consequences. In particular, he said, these economic consequences would stem from the impeding of the ability of Canadians to use lakes and rivers for recreational purposes, by removing protections and oversights. The CEO argued that the outdoor recreation industry -- a growing economic sector, which creates at least six-million jobs -- is being put in danger by this new legislation.
In addition, Canada's lakes and rivers are an important source of identity and pride. They are also important attractions in many communities -- attractions that draw tourists and new residents. These are factors that are being disregarded by the new legislation.
The Harper Conservatives' lack of consultation with First Nations -- and their lack of regard for First Nations communities, many of which will be affected by Bill C-45 -- represents a dangerous narrow-mindedness.
This dismissive attitude toward First Nations is not new for the Harper Tories. It comes from an ideology that denies the existence of First Nations rights, a thesis propounded by conservative academics such as Tom Flanagan, who has been a close adviser to Harper. When the Conservatives were elected to government in 2006, they brazenly disregarded the Kelowna Accord with First Nations, an agreement negotiated between the Martin Liberal government, provincial governments and First Nations to address poverty in First Nations communities.
There is much economic potential in First Nations communities -- including in arts, culture and festivals which are important components of the creative economy and could generate tourism, which would benefit surrounding non-First Nations communities as well.
For example, Saint Mary's First Nation is located in the middle of the City of Fredericton, and could be a hub of artistic and creative activity that would have positive spin-off benefits for the city as a whole.
However, this potential -- for entrepreneurship, for the creative economy -- in First Nations communities is impeded when the rights and concerns of First Nations are neglected. The Harper government's narrow-mindedness is dangerous, as is its neglect of environmental protection, and of First Nations.
It is time to idle no more. It is time to speak out, for First Nations, and for Canadians as a whole.