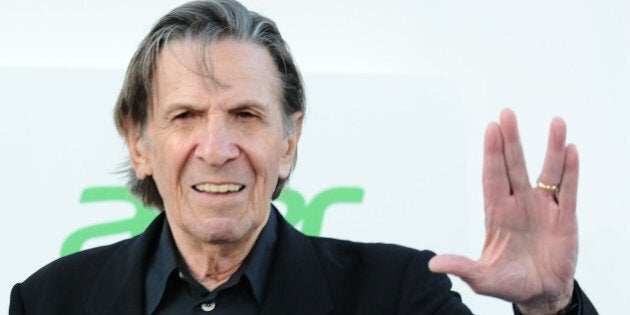 The death of Leonard Nimoy hit many of us especially hard. As an actor, he played the iconic role of Spock on Star Trek, a stoic alien with pointy ears. In a world -- in a galaxy -- of chaos, he was a calm and rational voice, a being of cold hard logic who nonetheless had his moments of compassion. Dare I say... humanity.
But Spock was a fictional character. Leonard Nimoy was not Spock, though Spock was -- is -- the iconic role he will be most known for.
The human story is a work in progress, science fiction gives us a chance to consider the trajectory of that story. Over the centuries, over the millennia, we've seen compassion and caring in humans, great achievements that improved the lives of many. We've also seen war, savagery, and discrimination.
Star Trek offered an optimistic vision of our future, where what is good in humanity would prevail. For its time, the show was revolutionary. At a time when most black people were depicted as horribly negative stereotypes, when their roles onscreen were usually as servants and maids, a black woman played by Nichelle Nichols was a regular on the bridge of the Enterprise. She was a confident and independent professional.
When Asians were depicted in stereotypical ways, a man of Japanese descent, Hikaru Sulu played by George Takei, was the helmsman of the Enterprise. When the Cold War seemed a never-ending stalemate of hostility, a Russian, Pavel Chekov played by Walter Koenig, served on the bridge of the Enterprise.
And of course there was the First Officer, second in command who was half-human and half-alien, Spock. In the future envisioned by Star Trek, Earth was part of a United Federation of Planets. Rather than aliens being the hostile other bent upon our destruction, they could be our friends and allies.
Martin Luther King Jr, the iconic civil rights leader, was a fan of Star Trek because of the vision of diversity it promoted.
The revolutionary vision which Leonard Nimoy was a part of will live on for generations, it will be an important part of his legacy. Though this is not the only part of his story, it is not the only reason his death was especially mourned.
Spock was an iconic character, but a fictional one. Though the real Leonard Nimoy seems to have had some of the positive qualities of Spock. Nimoy was a wise and thoughtful man, a gentle soul, as evident in his last tweet, signed off with the Vulcan greeting "Live Long and Prosper" (LLAP):
"A life is like a garden. Perfect moments can be had, but not preserved, except in memory. LLAP."
Nimoy seems a genuinely decent person who, while not Spock, did live up to a high standard of wisdom and integrity. This is refreshing in a world where it seems there are no heroes left, where facades removed reveal disturbing realities. Our media is replete with stories of politicians and public officials lying, being caught in sex scandals humiliating their wives and families. There are headline stories of celebrity role models who do not live up to the characters they portray on television or in movies, of realities that were greatly disappointing, even disturbing.
However there is one person, he may not have made headlines as much, but he was always there for us, a calm and thoughtful presence, a warm and kindly friend. There is someone who was a hero. A true hero. Leonard Nimoy, you'll be sorely missed. Rest in Peace.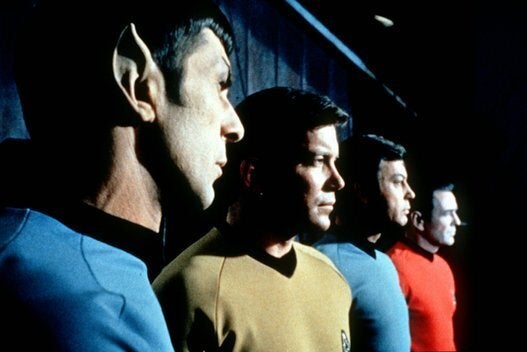 Leonard Nimoy life in pictures