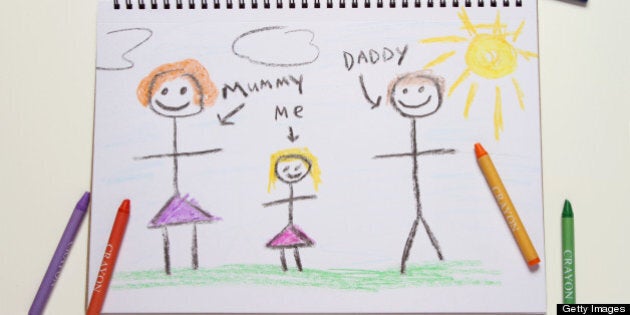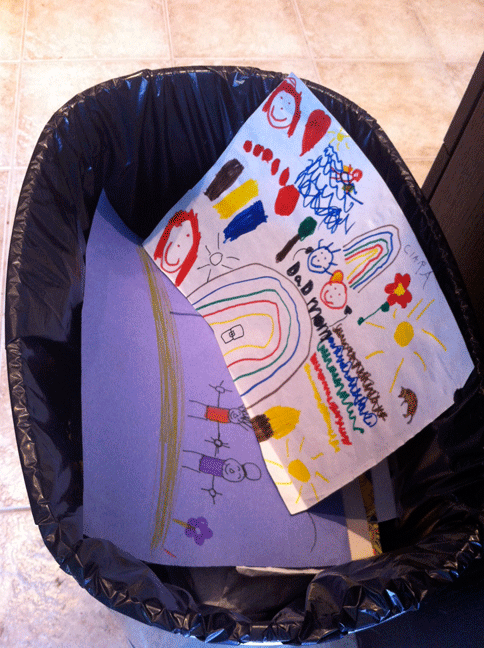 As my children's art work leaves my hand and lands on the top of the garbage pile, I quietly say a little prayer:
I love you my dearest child, even though I'm throwing out your pumpkin picture with glitter glue and piling other garbage on top so you don't see it.
I'm thankful that you have created something with your little hands and endless imagination. I'm thankful that you haven't taped it to your bedroom wall with Scotch tape that will pull away the paint your daddy just finished.
I'm grateful that you see art in everything. I'm grateful that you go to a school with the time to teach art that allows you to be expressive even if I can't put it in the recycle bin because you will just take it out again.
I love you dearest child more then you will ever know. And I will continue to love you and lie about where I've put your picture from three months ago that you would like to show to grandma.
I say a little prayer because I know that all the "art" is within you. Every time I look at you or see your smile, I know that the paper you wrote on means so little when I can reach out and hold the hand that made it.