Recently, a friend of mine asked me when I thought would be the good time to have kids. She mistakenly assumed that since I have two of my own, I am well versed in the planning of offspring, and by extension, all mothers MUST know the hard and fast rule about when the magic time to have children would be.
I can't say I was surprised by the question as this wasn't the first time I'd been asked, just as I always get asked by first time mothers that other age old question -- when is the best time to have the second one. (That question deserves and will be getting a blog post of its own.) My knee jerk reaction to my friend's question was there is NEVER a good time to have kids. But then I realized that I may have freaked her out a bit, so I thought I'd qualify my answer by asking her the following questions.
This question isn't meant to imply that children will ruin your life. This question is meant to illicit a true response of where your life is right now, how much you enjoy it, and are you willing to give up many aspects of this life once a child arrives. Do you like being able to decide at the last minute that you want to go out for dinner instead of going home right after work? Do you enjoy being able to accept those last minute ball tickets that just happen to come up? Do you like the fact that you have disposable income?
If the answer to these questions is a resounding yes, you may need to reexamine whether or not you're willing to give up some, if not all of these freedoms. Many people will argue that kids can be incorporated into any lifestyle, and I have seen friends intermingle their children into parts of their pre-parenthood lives. That being said, how many people bring their kids to drinks out with co-workers? Probably not many who don't want to be gossiped about. And everyone knows a parent's standard line when offered anything (ie. free tickets, a night out, overtime at work) is usually "Sounds good, but I have to check with my spouse." So if you like your life, good for you! Enjoy it! Because after kids, life will never be what it is for you RIGHT NOW.
And I mean REALLY like your spouse. Not in a newlywed, of course I do, why would we have gotten married if I didn't kind of way. I'm talking about liking your spouse so much that even when you hate them, you will still see the benefit of having them around. This is actually a pretty serious question, because for women, there will be days when all you see before you is the man who won't get up in the middle of the night because he's not breastfeeding so what can he do? The man who actually gets to sleep after the third month of your child's life. The man who made you fat, but doesn't have to get fat himself. As for men, there will be times when all you see is the woman who keeps waking you up in the middle of the night, pissed off that you didn't wake up when the baby cried. The woman who glares at you when you're drinking your second beer and eating potato chips, because she's not supposed to drink while breastfeeding and she's trying to lose the baby weight. The woman who complains a lot and keeps saying "hey, I had the baby" as a reasoning as to why everything for the rest of your life should go her way. For all of these reasons and so many more, answer truthfully, do you like your spouse? If you can see yourself putting up with all of this and STILL wanting to be with this person, you might want to entertain the thought of procreating. If your answer is no, you might need to rethink the relationship altogether.
Easy question -- if you're female and between the ages of 35 and 40, you might want to consider getting on that kid-making bandwagon, especially if you hope to have more than one. If you're under 30, take a breath and examine your options. You have a bit of time to decide and if anyone applies pressure, just say you're not ready to have this discussion until you're 30. If you're between 30 and 35, grey area. Just do the math. If you're 35 when you have your first and are planning on having a second, say when you're 37, you'll be 55 when your youngest graduates high school. Are you prepared to pay for these kids until you're 55, if not longer? That's a long time. All of a sudden, you're not just thinking about your eggs drying up.
Children are cesspools. Then they go to daycare. Did you ever see Toy Story 3? The kids licking toys, licking each other, sticking fingers in offensive places not on their own bodies? All true. They will get colds every other week, are constantly on antibiotics, and require multiple trips to the doctor or emergency room because they didn't have the decency to get really sick until Friday afternoon of a long weekend. And the best part of their germiness -- they will pass on everything they get to you. They will wipe their nose on your clothes, sneeze and cough in your face, and want nothing more than to be held extremely close to your body when they have a massively high fever. Don't even get me started on the infectious diseases they can transfer to you. One of my kids gave me hand, foot and mouth disease that he got from another kid at daycare. And just like chicken pox are not that bad as a kid but shingles are dangerous to an adult, the same goes for hand, foot and mouth disease. I had sores on my fingers, thighs, and inside my mouth for days.
So bottom line, is there a good time to have kids? No. There is never a good time. But there is a right time -- and that can only be determined by you and your spouse. So tell your family, friends, and in-laws to stop asking, and assure all of them that they'll be the FIRST to know as soon as you have something to tell.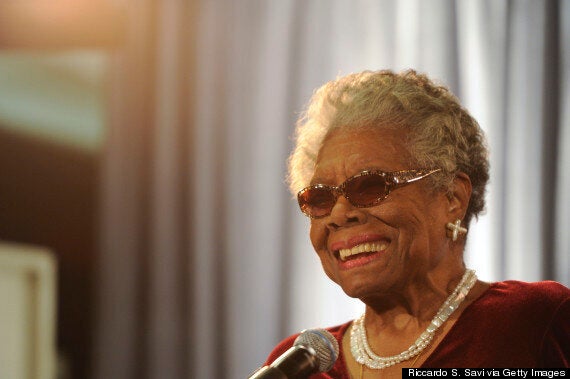 Great Quotes About Mothers