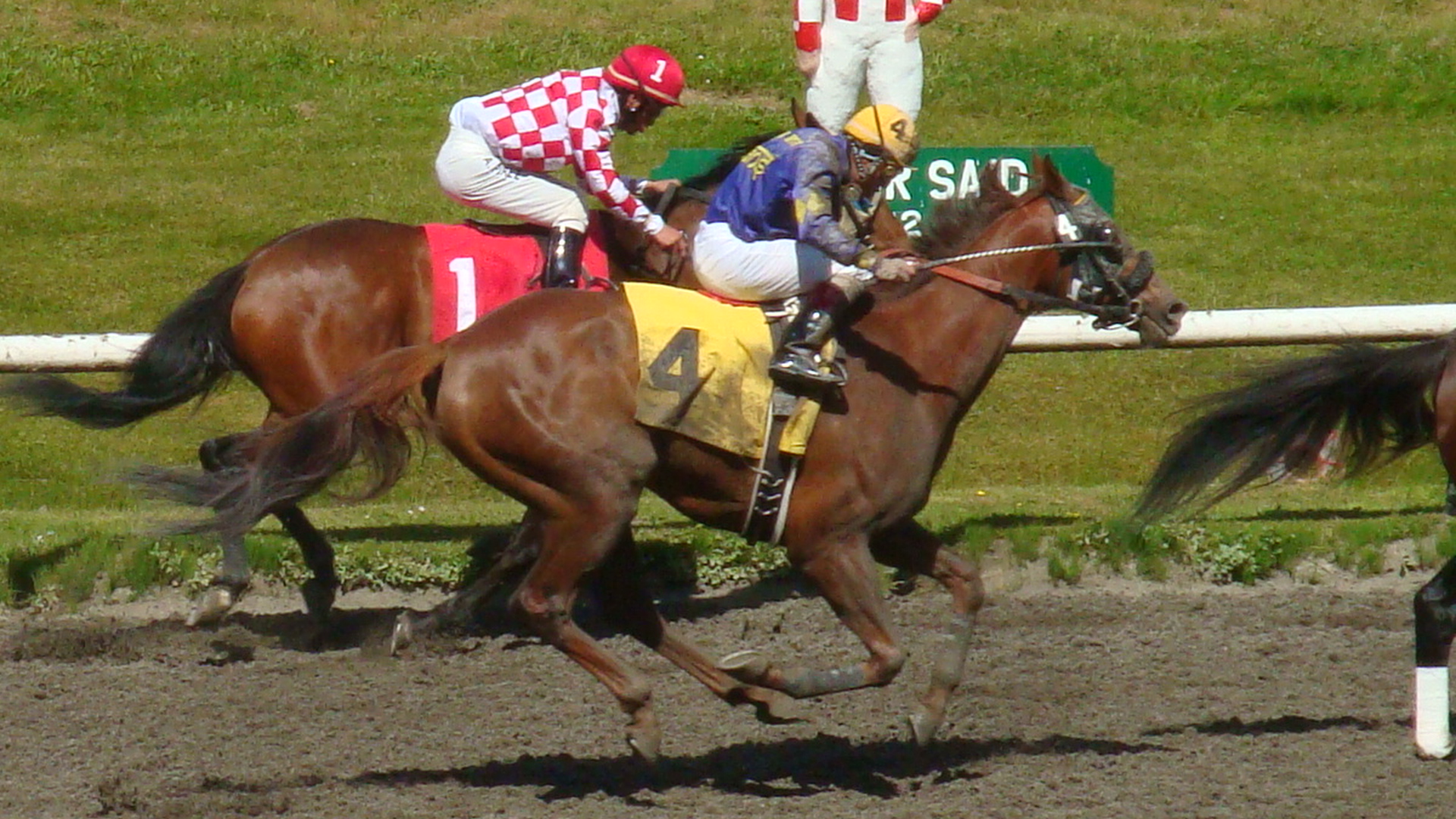 When I think of the horse track, an air of pomp and circumstance comes to mind. Sure, most people are there to place bets on the ponies. But for others -- like me -- the element of fashion and pure pageantry was enough to lure me to an afternoon at the races recently at Hastings Racecourse.
Each year, horse racing events such as the Royal Ascot in England and the Kentucky Derby attract racing revelers from every corner of the world. But why hop a plane when you can experience an afternoon at the races right here in Vancouver? You're probably not going to run into Kate and Wills cheering on their favorite horse from the sidelines, but you will experience the excitement of betting on live horse racing while enjoying a day or night out with your friends.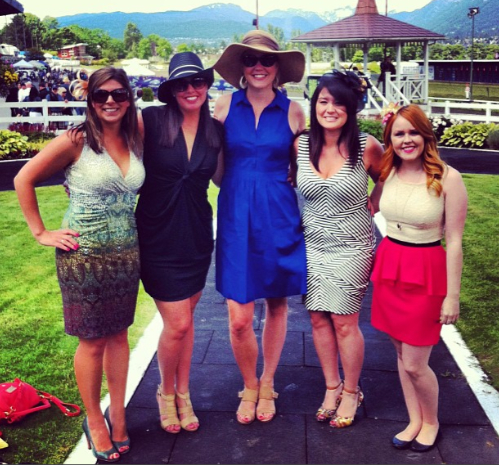 Originally opening it's doors in 1889, Hastings Racecourse features live thoroughbred racing and simulcast racing from many of the world's most prestigious tracks. The legendary location, with spectacular mountain views, is a quick ten minute drive from the Vancouver city centre.
We arrived to find our group decked out in fascinators and fancy frocks on a private patio overlooking the track. Our section was catered and had dedicated servers taking drink orders which a) helps one concentrate on the races rather than fetching libations and b) is a really nice touch, if you're hosting a large group.
We had the opportunity to chat with American Thoroughbred horse racing jockey Aaron Gryder, who had just raced in New York and Edmonton two days prior, respectively. All part of the jet set jockey lifestyle, it would seem. When asked if he knew how many bones he's broken over the years, he said 25 breaks that he can count but "there's probably many more." Not an easy day's work.
I'm happy to report that I bet on Gryder for my first ever horse racing bet, and he came through, winning on I Think So. I also learned how to place a bet properly. Let's say you're wagering $100 on the fourth horse listed in a race and you're betting on the horse to win. In this case, you would say...
I'd like to bet $100 on #4 to win.
Sounds simple, but I really appreciated the friendly staff walking me through my first few bets. Otherwise, I would have probably zeroed in on the pony with the most ironic or naughty sounding name. Not the most informed way to bet.
If you're planning a stagette this summer or are looking for a great way to spend a Sunday afternoon, book a private patio at Hastings Racecourse for something a little different.
I'll be giving away a prize package to Hastings this week on Twitter. Follow @urbancowgirl for details.