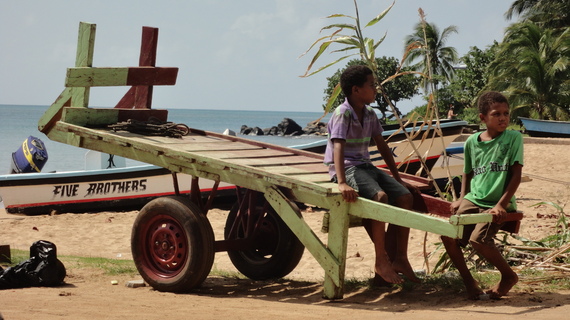 As I sit down to write this, I immediately begin to debate with myself: Do I really want to disclose the beauty of this place, or do I protect it and keep it under my hat? Like a seasoned poker player might protect their cards, or an unfaithful lover might conceal their indiscretions.
Tentatively typing, skin still bronzed with remnants of sand in my shoes, these not-so-secret islands are on the verge. At the tipping point of proper tourism, but still so untouched and pristine that only seasoned travelers will seek them out...for now.
Situated just 70 kilometers east of Nicaragua's Caribbean coast, Big and Little Corn Islands have become a mandatory stop for travelers making their way across Central America. Deserted stretches of white sandy beaches, turquoise waters, lush jungle and abundant sea life make it almost irresistible to anyone passing through the region. And many people overstay. Some never leave.
I've always been intrigued by islands that haven't been fully discovered but have enough resources to make for a comfortable stay. Places with just the right amount of western influence, without spoiling the culture, traditions and environment. You can scuba dive with local experts, feast on fresh lobster and stumble upon a half-decent wine list here and there. Meanwhile, power outages are sporadic, storms can roll in unexpectedly and Creole -- spoken widely among locals -- is a tricky dialect to decipher. Lovely to listen to, though.
With only minor obstacles to overcome, the calming vibe and rugged beauty of the Corn Islands are an embarrassment of riches for any weary traveler, much like the pirates who once ruled these waters hundreds of years ago. Feeling compelled to pinch myself with every fresh pine colada and perfect sunset; my only worry was how to extend my stay.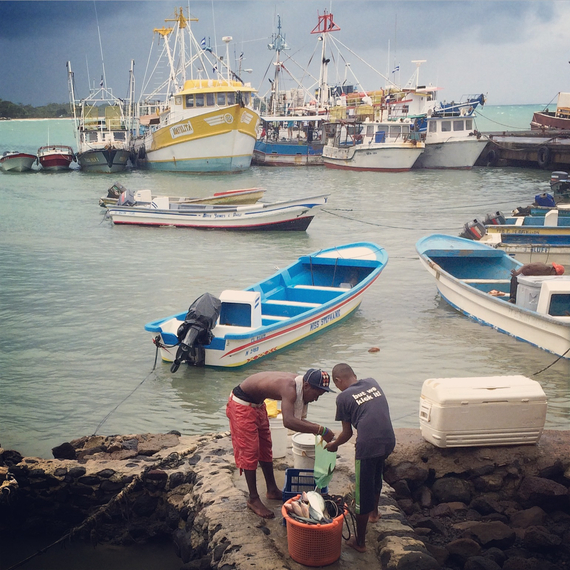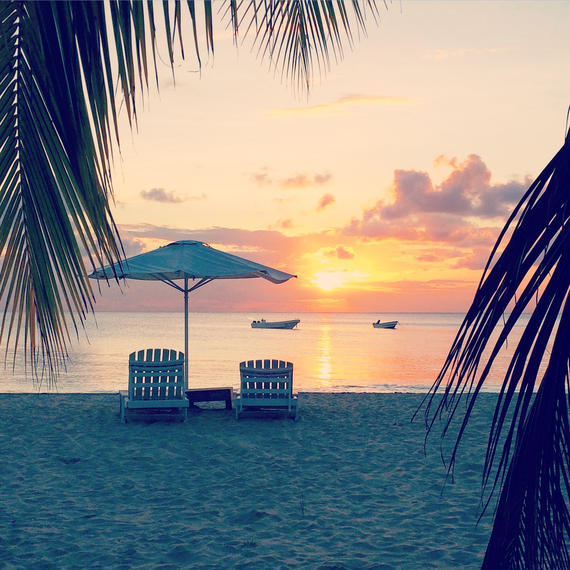 Getting there
From Canada, there's no direct route to Nicaragua. You'll first need to book a flight to Managua, the capital, via Houston or Miami in most cases. From there, you hop a 90-minute flight to Big Corn Island with La Costeña, stopping briefly in Bluefields to pick up and drop off passengers. While it's possible to make this trip in one day, I recommend staying the night in Managua and touring this colourful city set along Lago Xolotlán before heading to the islands.
To reach Little Corn Island, you must travel by Panga -- an open-air wooden boat that seats 40 people approximately plus the captain -- from the fishing docks for $6 USD each way. Do not bank on getting to Little Corn on the day you arrive on the big island. If seas are rough, the Panga won't run. And if it is running, you'll want to ensure the swells are reasonably calm as the crossing is nerve-wracking to say the least, but completely worthwhile. Schedules vary, but typically the Panga runs twice a day at 10am and again in the afternoon. Get there early and be ready to hop on, as there is no order or etiquette to securing your seat.
Taxis are very easy to come by on Big Corn, so getting around is a cinch. There are no roads or vehicles on Little Corn, just beautiful pathways leading to different areas of the island.
Where to stay
On Big Corn, Arenas Beach Hotel is situated on the largest and most beautiful stretch of beach on the island. It's also the calm side of the island, ideal for swimming, kayaking and paddle boarding. Comfort suites are available in the main building as well as a row of well-appointed beach bungalows complete with large lanais and hammocks. The restaurant makes some of the best food on the island and the beach bar has great atmosphere with plenty of shady places to sip on your freshly cracked coconut with a shot of Flor de Caña.
Little Corn has a lot more to offer the budget traveler, with plenty of affordable beachfront casitas to choose from. But if you're looking for just a hint of luxury, Little Corn Beach and Bungalow is a tropical paradise. The eco-friendly casitas are beautifully constructed and comfortable and the grounds are expertly maintained. You'll also find some of the best food on the island at their Turned Turtle restaurant and snorkelling off the beach is excellent.  
Where to eat
Lobster is the usually the freshest catch of the day, any day, with the exception of off-season from the end of March through mid-June. Expect to pay around 300 córdoba ($12 USD) with all the fixings. Grilled fish, fried conch and shrimp any which way are among the other popular dishes. For breakfast, coconut pancakes or French toast made with coco bread are a must, especially with rum-infused syrup. Yeah mon.
A visit to Big Corn is not complete without dinner at Miss Danette's. The prolific islander hosts a few dozen people in her home each night -- except Tuesdays, her day off -- and prepares local specialities like the "Rundown", a Caribbean take on bouillabaisse comprised of lobster, shrimp, conch, fish, casaba, and plantains stewed for several hours in coconut milk. Look for the blue sign that says Comedor Maris, but reservations are a must.
As mentioned, our best meals on Little Corn were enjoyed at the Turned Turtle but everyone congregates each night at the Tranquilo Café for sunset, good vibes and the only place on the island with decent Wi-Fi. Try the fish tacos and wash it down with a Nica Libre, 2 for $3 USD during happy hour (5-7pm nightly).
What to see
Scuba diving is a big draw, with plenty of different sites to explore. Dolphin Dive is recommended on Little Corn and Dos Tiburones on Big Corn, both with seasoned instructors and new equipment. Expect to see nurse sharks, barracuda, turtles, lobsters and the odd spotted eagle ray. Hammerhead sharks can be spotted off the north end of Little Corn. There are also plenty of spots to snorkel off the beach, or hire a boat for $20 USD per person on either island.
Explore Big Corn for the day by scooter or golf cart, stopping at Fisher's Cave to watch the fisherman haul in their catch or hike to Mount Pleasant Hill for panoramic views of the island. Paddle boarding, horseback riding and yoga are available on both islands and kite surfers can be found on windy days tearing up the waves on the southeast end of Little Corn.
Or, just simply unwind in a hammock with an ice-cold bottle of Toña, the local brew.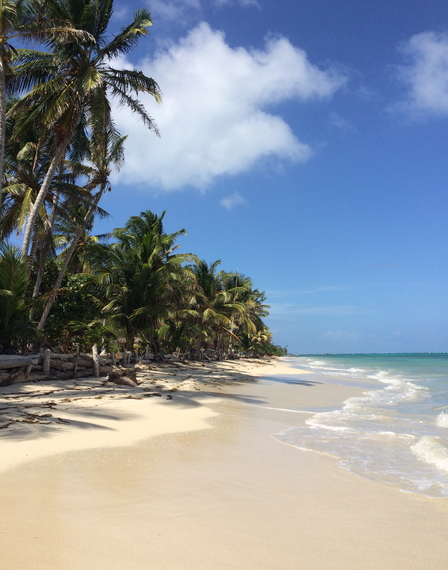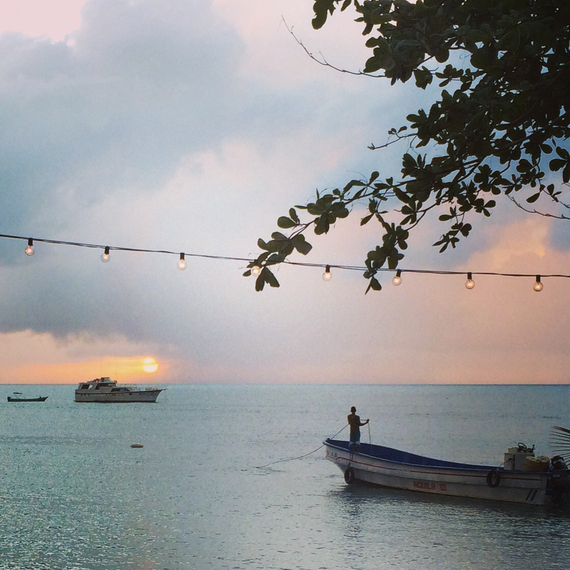 Cautions
Try not to venture out alone after dark on either island, unless you're staying in the main village of Little Corn. Taxis are $1 USD anywhere you want to go on Big Corn and are perfectly safe. Be sure to carry a torch or headlamp on Little Corn as the pathways back to many of the accommodations are rarely lit. The no-see-ums are relentless, so come equipped with plenty of bug repellent. There are no ATMs on Little Corn, so make sure to hit up the banco on Big Corn before making the crossing. Some places take credit cards, but expect to pay upwards of 12 per cent in processing fees.
For maps of both islands and more information, visit bigcornisland.com.