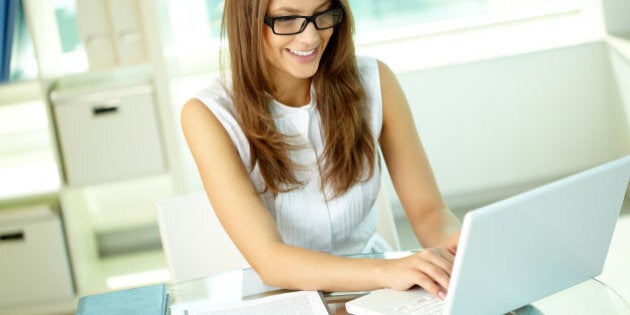 When people asked me what I wanted to be when I grew up, for as far back as I can remember I would enthusiastically answer "journalist!" But when it came time to choose a subject to study in college, journalism seemed untouchable. Only the emo artsy kids who wrote poetry, read the New York Times and drank cocktails in the corner at house parties while the rest of us chugged Bud Light need apply. Business! I'll study business, I thought, because it's sensible.
My schooling did indeed land me in a sensible, somewhat stable career working in public relations, communicating directly with the journalists I so badly wanted to be. Then one day the world changed. The paradigm shifted and the proverbial playing field leveled out. Social media. Blogs. The ability to be one's own publisher. Media went from an elite few to an open market seemingly overnight, and I salivated over the prospects.
Right around the same time, my so-called stable career would take a nosedive during the crash of 2008. Out of work and living in a city with very few PR opportunities, I made the shift to digital media. I instinctively knew that I had to adapt or watch my career be cannibalized by the hyper-digital generation of kids that would flood the market next.
I knew this because months earlier I interviewed a successful PR veteran for the Canadian PR Society newsletter who had spent 25 years honing her skills in the public sector in Canada. I asked her, probably for myself more than anything, what she thought would be the next trend to emerge in the communications landscape. Without hesitation she answered "citizen journalism."
I remember marveling over her words and wondering what exactly that meant for my own career. It never dawned on me that a few years later Twitter would facilitate the eruption of the Arab Spring or that in 2013 countless amateur video clips capturing unlawful police killings would inspire the Black Lives Matter movement. Real-time news reported by regular people. Powerful.
While digital media has grown over the past decade, many publishers have failed to innovate at the same rate.
As citizen journalism evolved, so did the opportunity to not only become a publisher by way of a blog, but to contribute to online media as publications scrambled to replicate their print offering on the Interwebs. It was a good time to pitch editors because they were dying for dynamic content.
When AOL acquired Huffington Post in 2011, it was already an organic search juggernaut. HuffPost's digital strategy was light years ahead of most mainstream media, which is what helped the online-only publication rise to the top.
I started blogging for Huffington Post Canada in 2012, as well as a few other Canadian publications, and it's been thrilling for me to be sitting on both sides of the table -- on one side as a digital director for a start-up CPG brand, and on the other as a freelance journalist. And while digital media has grown over the past decade, many publishers have failed to innovate at the same rate.
Case in point: an article I wrote criticizing Jennifer Lawrence for her treatment of a journalist during a Golden Globes presser was in the top three search results on Google for several days after it published. It was something that attracted the attention of Lawrence's publicist who tried to coordinate a follow-up conversation between Lawrence and myself. Never in my wildest dreams would I have thought my words would bubble to the top of the millions of entries per day swirling around an A-list actress, but comments matter. Engagement and optimized content matters.
Over the past four years, I've attended the Toronto International Film Festival as accredited media, much sought-after access for film and entertainment outlets. When I explained to a journalist standing next to me on the red carpet, about to interview such-and-such star at a premiere, that I was a freelancer covering the event on my own dime, he was a bit dumbfounded. "Ah, so you're a backdoor journalist, then," he concluded.
As much as the label bothered me, he was right. I knew what editors were looking for when I pitched them from a PR standpoint, so in a way I used those same principles to backdoor my way into working as media.
Perhaps the best example of this was at an Academy Awards event earlier this year in Los Angeles celebrating Canadian Oscar nominees. A journalist from a widely known travel publication was appointed to the spot next to me on the red carpet, so we began to chat while guests arrived.
Who knows, maybe one day I'll be able to offer a job to one of the journalists I supposedly squeezed out?
When I told him I was a freelancer and not on assignment, he ferociously accused me of representing a new wave of writers that would eventually steal his job. Next thing I know I overhear him asking the same mundane question to every subject while I worked from my thoughtful, well-researched list. Maybe it's not the medium at all? Maybe the long-time journalists need to pull up their socks and compete for their readers?
A few weeks ago I sat on a panel at a Brand Innovators conference to discuss the topic of brand publishers alongside mega brands like Mattel and mega publishers like BuzzFeed, and suddenly everything came full circle. The media doesn't own the message anymore, we all do. Brands can't rely on public relations to craft their story anymore; they need to participate in the development of it.
If I could go back to that red carpet to address the man who accused me of stealing his job, I would offer one piece of advice: Be adaptive. Understand the many digital tools available to you to help drive views and engagement of your articles and get on board. His media outlet should stop pedaling paid subscriptions through pesky pop-ups and focus their efforts on organic search, innovating new native opportunities and proving their value to advertisers through hard metrics.
Another shift is coming, and it's the emphasis on video. Facebook Live, SnapChat and Instagram Stories have all been leveraged for interviews, news coverage, sporting events, travel -- you name it. These channels are enabling a new era of journalists to find their voice and it's happening fast.
In my professional life, most of the writers I contract to create content are published journalists, so if anything the opportunity for writers has broadened -- if they choose to see it that way. Who knows, maybe one day I'll be able to offer a job to one of the journalists I supposedly squeezed out?
Follow HuffPost Canada Blogs on Facebook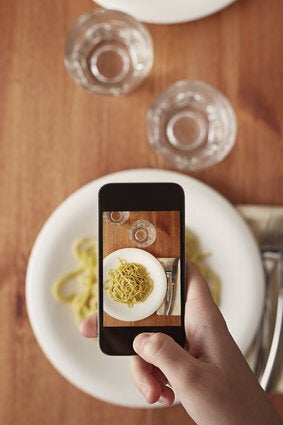 You Know You're A Social Media Addict When...