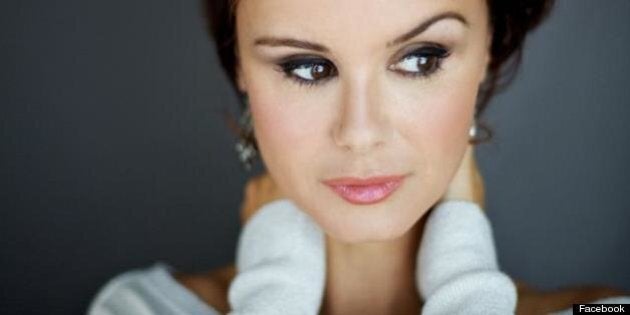 Correction: A previous version of this blog incorrectly stated that Keegan Connor Tracy was heading to Europe for a film project. This version has been corrected.
It's a busy time for Keegan Connor Tracy, the Vancouver-based stunner who's making moves on big and small screens playing a variety of compelling characters. I had the opportunity to chat with her before she jets off to Europe for Comic Con. Here's what we learned about this dynamic and refreshingly wry-witted actress.
You've got a lot on the go this year! How do you balance being a mom of two with all the different projects you're working on?
I honestly don't know. Excuse me while I drink a jug of coffee and scream into a pillow.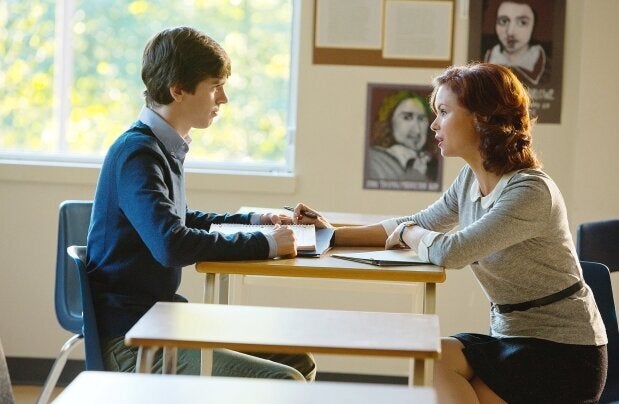 In the Bates Motel TV series - which I love - you play the recurring role of Miss Watson who has a somewhat suggestive relationship with Norman Bates, played by Freddie Highmore. How have audiences been responding to that dynamic?
Well, I think particularly in the last few episodes we have seen where Miss Watson is walking a very fine line with her intense interest in Norman, and she is further complicating that by placing herself at odds with Norma (Vera Farmiga). I think there have begun to be some allusions to the nature of her interest in him, some Tweeps even comparing her to Mary-Kay LeTourneau. It's a very dangerous position, emotionally and professionally, that she is putting herself in by taking such an intense interest in Norman's well-being.
I understand Robert Redford handpicked you for the role of his secretary in The Company You Keep, which is in theatres now. How did it feel to be chosen by Mr. Redford himself?
Well, I felt pretty darned good. I mean, it's Robert Redford for Pete's sake! I was just thrilled to be able to work with such a legend, it was a great honor. Next time, I'm hoping for a promotion.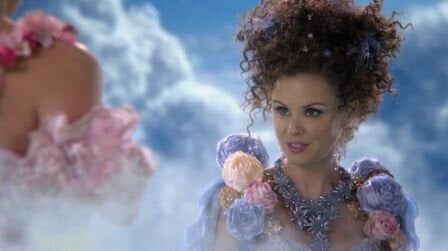 My Twitter feed blows up every time an episode of Once Upon a Time, where you play the Blue Fairy and Mother Superior, airs. Do you ever live tweet alongside some of your fellow cast members?
I have on several occasions - though I've begun to wonder if it's fair to bomb people's timelines like that. I have mixed feelings on that account. That said though, I really do like interacting with the fans and I know that they really appreciate it when we do.
You've landed some great roles filmed right here in Vancouver. Have you ever considered moving to Los Angeles or do you prefer being close to home base where possible?
I have spent a lot of time in L.A. and have considered the full-scale move many times. The problem is that I'm so freaking political I couldn't bear to move there when George Bush was in office. I'm also a really big fan of socialized health care.
Of all the actors you've worked with - and the list is long - who has surprised you the most in terms of their public persona compared to how they are off screen?
Perhaps Freddie Highmore. I mean, he is so smart and savvy. He's escaped the child star trap. Plus, he speaks beautiful French and is studying Arabic and Spanish at Cambridge. As a language nut and education nerd, I couldn't help but be impressed by that
Considering your multilingual capabilities, have you ever considered pursuing a role in a French film?
Bien sur! Il faut seulement m'appeler...
What can you tell us about your upcoming role in Fred Schepisi's feature film Words and Pictures, starring Clive Owen and Juliette Binoche?
I can tell you that if you love Clive Owen (and you will), you will not like me much.
Watch for Keegan as Miss Watson in Bates Motel, which airs Mondays at 10:00 p.m. ET on A&E (season finale air May 20), as Blue Fairy/Mother Superior in Season 3 of Once Upon a Time, which airs later this year and alongside Robert Redford in The Company You Keep, in theatres now.