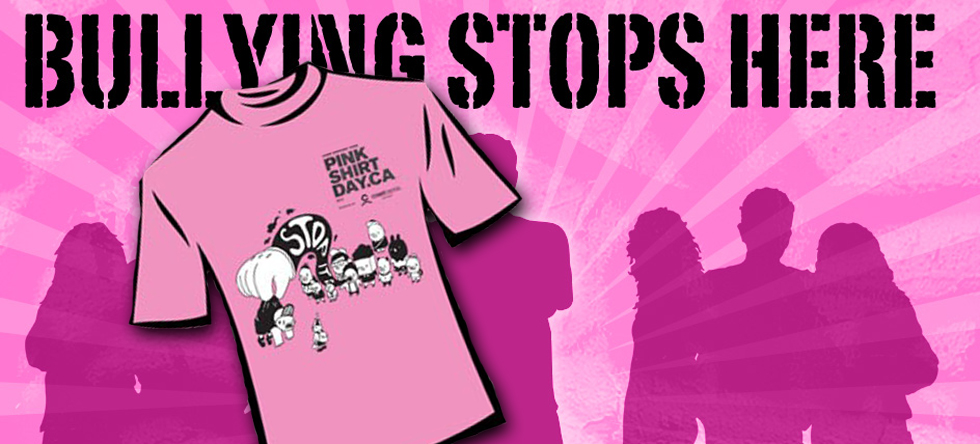 I was not at all one of the popular girls in high school. Luckily -- gratefully -- I wasn't one of the poor souls who were bullied either. I flew under the radar for much of my secondary school life and surrounded myself with what my parents always referred to as "the good kids."
I grew up in a small town and always knew I'd move to Vancouver before my cap and gown could hit the floor. So it never really mattered to me what people thought or how many relationships I would carry with me from my childhood. My parents always did a fine job of making me feel unique and encouraging me to chase my dreams. High school was a mere blip in what would turn out to be a wonderful life. My wonderful life. I'm lucky.
In high school, I was a pageant girl who dreamt of traveling the world, played in the school band, and slightly resembled Winnie Cooper from "The Wonder Years." Not exactly part of the cool set.
I didn't experience getting drunk until 11th grade, which in my town was unheard of (kids were partying far younger than that). Most weekends I spent trying to find a way to the city to see live music or a film, as we didn't have a movie theatre in those days. Meanwhile, many of the popular girls I went to high school with were pumping their bods full of home-cooked meth at raves or engaging in group sex at parties down by the river. I simply didn't fit in. Thankfully so.
Looking back, I'm proud to say I never bullied anyone, but I'm a little regretful I didn't step in to try to help the kids who were being harassed. Of course, any young person reading this post knows this is much easier said than done. Helping out a kid who's being targeted could potentially turn the bullies onto you, right? But I encourage you to somehow find the courage to try.
If intervening seems too risky, at the very least reach out to the person being bullied and let them know you're there if they need someone to talk to. Encourage them to tell a teacher or an adult. These may seem like small gestures, but it could mean a world of difference to someone being tormented by their peers.
People who peak in high school often don't go on to achieve great things. Trust me. Many of my classmates who bullied other kids ended up knocked up right out of high school, in jail, and a few of them have since passed away tragically. Quite clearly not the rock star life they all had in mind while they were tormenting their victims.
I know this message has been published to death, but it couldn't be more true. It does get better.
There are so many wonderful resources available to kids today that I wish were around when some of my peers were dealing with bullies. Here are some helpful links and ways you can get involved:
Purchase your official Pink Shirt Day T-shirt at London Drugs or online at PinkShirtDay.ca
Share a Pink Shirt Day Public Service Announcement (PSA) on your Facebook wall or Twitter feed.
Upload a picture of you, your school, your office, or your friends on Twitter wearing pink and tag it with #PSD2013 mentioning @pinkshirtday
Net proceeds from Pink Shirt Day activities and T-shirt sales in B.C. benefit the CKNW Orphans' Fund in support of Boys & Girls Clubs' anti-bullying programs. Visit www.pinkshirtday.ca for more information.