ShutterStock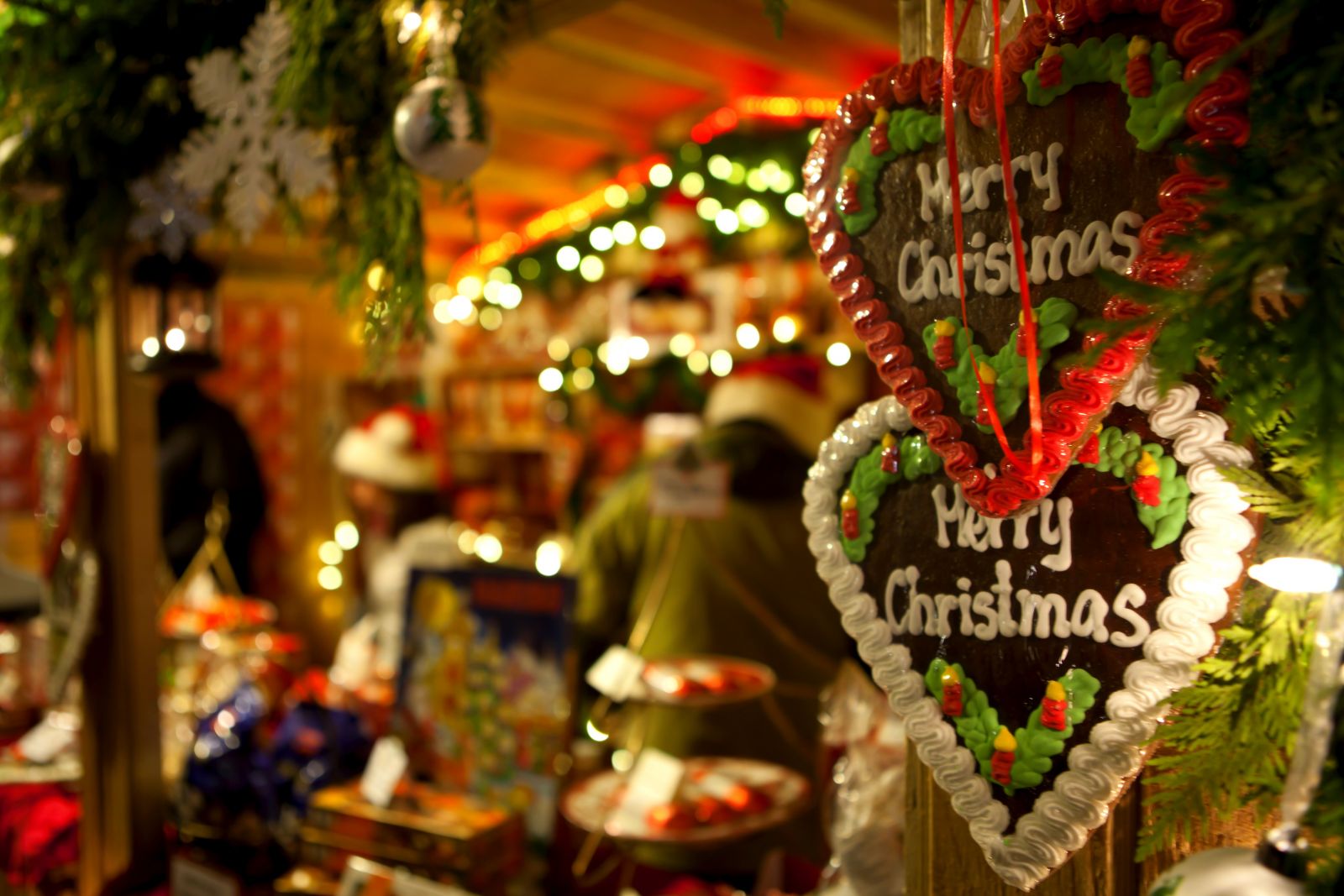 The festive season is in full swing! The weather is getting chilly (incessantly rainy), the malls are packed full of holiday shoppers (lunatics), and Santa (some creepy dude) can be spotted at several festive locales throughout the city. Oh Christmas.
Aside from all the commercial hoo-ha, Vancouver lights up with some fabulous holiday events fit for kids of all ages. This 34-year-old kid has a few favorites for you to consider:
VanDusen Botanical Garden Festival of Lights
This magical display tops my list of festive events each year. Get together a group of friends, bring a traveler of spiked hot toddy, and meander through the gardens decorated in over a million sparkling lights. The display around the pond twinkles perfectly timed to Christmas music every half hour. Avoid the lineup and get your tickets here.
Festival of Trees at Four Seasons Vancouver
Take refuge from the winter temps and warm up with a stroll through the lobby of the Four Season Vancouver to take in the Festival of Trees. Each Christmas tree is sponsored by a local business or group with all proceeds going towards the BC Children's Hospital Foundation. Afterwards, pop in to Yew, belly up to the bar and indulge in a few cocktails. I recommend the Barrel Aged Negroni.
Vancouver Christmas Market
Imagine you're in a quaint little village tucked away in the town of Göttingen, Germany. Now forget the pricey plane ticket to Europe, and head to the courtyard in front of the Queen E for the Vancouver Christmas Market. Shop handcrafted gifts and ornaments, snack on traditional German fare and fill your cup full of Gluhwein - a cheeky mulled wine sure to warm the cockles of your heart. Entry is only $5.
Holiday Favorites at the Arts Club Theatre
Vancouver doesn't get enough props for its performing arts and the holiday season is the perfect time to check out a few plays. The Arts Club Theatre has an awesome roster of shows this year. Check out The SantaLand Diaries: True Confessions of an Elf based on an essay written by the hilarious David Sedaris, where he chronicles his real-life stint working as a Christmas elf in "SantaLand" at Macy's department store. Shows are selling out fast! For something a little more traditional, take the family to an afternoon performance of White Christmas or It's a Wonderful Life, both running through to the end of December.
Bacchus Lounge
Not so much an event, but rather a favorite past time. If you're looking for something low key and away - but not far - from the hustle and bustle, duck into the lounge at Bacchus Restaurant in the Wedgewood Hotel. Sit at the bar or snag a cozy table for two, while watching the busy shoppers stroll by. The festive décor, candle lit room and romantic vibe is something right out of your favorite holiday rom-com. Think John Cusack in Serendipity.
Have a favorite holiday haunt to share? Post a comment below!