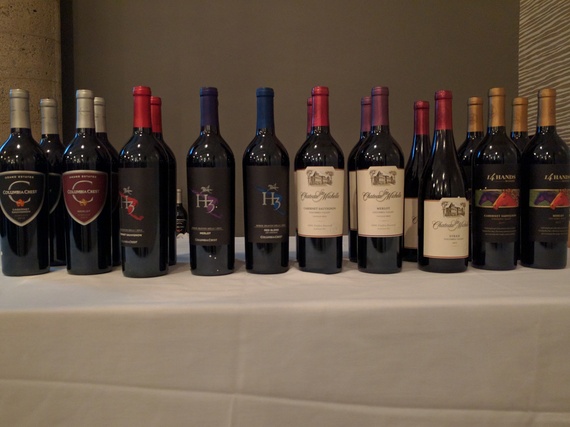 Columbia Crest Wine Estates portfolio
Juan Muñoz Oca came to the Pacific Northwest via Argentina. He was born in Spain but as a small boy he moved to Mendoza, Argentina where his grandfather was the cellar master at Bodegas Toso Winery. Like most winemakers I have had the pleasure of meeting Juan weaves a familiar yet passionate story. Wine is in his blood and prior generations have taught him a love and respect for wine that we can only sip and write about. He picked his first grape at the tender age of eight and as he grew older he took an after-school job in the wine cellar and partook in the annual grape harvest. Muñoz Oca graduated with honours from Argentina's National University with dual degrees in agricultural engineering and winemaking. He furthered his viticultural studies in Ribera del Duero, Spain and five countries, four continents later he arrived in Paterson, Washington in 2003. Since 2011 he he has been the head winemaker at Columbia Crest, responsible for the winery's portfolio of Reserve, H3 and Grand Estates wines.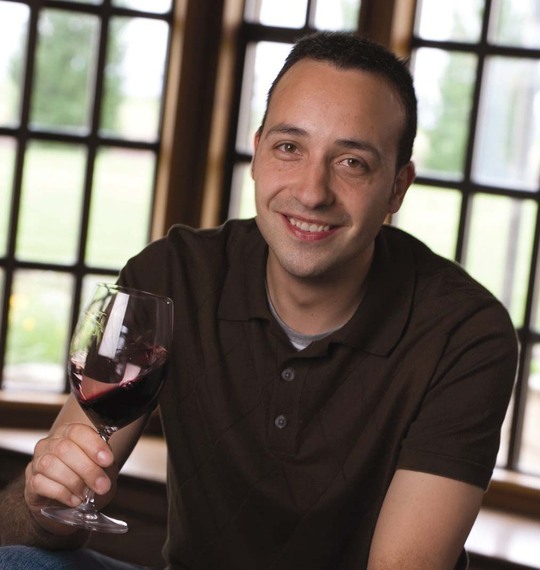 Juan Muñoz Oca
Juan prefaced our lunch by stating,"It will feel like I'm bragging at times about Washington. I am. It's a great place to grow grapes." Indeed it would seem to be a utopia for growing grapes and making wine. Four hours west of Seattle over the Cascade Mountains you will arrive in the small city of Paterson, Washington - the second driest city in the Continental US. 17 hours of sunlight in the summer; loose sand-like soils; most rainfall coming during winter months; distressed vines in search of water. Virus' and diseases don't like the cold winters or loose sandy soils and therefore all Columbia Crest vines are planted on 100% Vinifera rootstock as stated on the labels.
Columbia Crest is excited to have three wines coming to the LCBO General list:
Columbia Crest Merlot '13 at $17.95 hit the shelves June 3rd. Lovely medium-bodied red with sweetness and silky tannins and layers of dark fruit, chocolate and fresh acidity. A wine with Old World flare. "Not wimpy," according to Juan.
Columbia Crest Cabernet Sauvignon"13 $17.95 will hit the shelves August 14th. Loved the lingering coffee bean nose on the glass. Lots of dark fruit, chocolate, medium(+) acidity and round tannins. Perfect beef wine. Perfect with the Spicy Braised Beef taco prepared by SIDEDOOR Contemporary Kitchen. They always do such and amazing job for us tasters
Columbia Crest Chardonnay '13 $17.95 will hit the general list shelves August 14th. Balanced, rich and creamy with oxidized apple, creme brulee and pear. Fresh acidity balances the sun washed fruit. This is a Chardonnay lovers Chardonnay.
Coming toVintages:
H3 Chardonnay '14 $20.95will be coming to Vintages September 3rd. This is an elegant, medium-bodied Chardonnay that was 1/3 fermented in Stainless Steel. Hints of warm tropical fruit and honey are washed with bright acidity and lingering creamy vanilla coconut finish. Loved it!
Chateau Ste Michelle CV Cabernet Sauvignon '14 $20.95 was released in Vintages June 25th. Silky smooth concentration of red and black fruit, chocolate, and warm spices. All this complexity for just $20.95. This is a wine to buy by the case.
Chateau Ste Michelle CV Chardonnay '14 $20.95 was released in Vintages June 25th. Barrel fermented with very little movement of the lees over 3 weeks. Stirred gently just once a week. Oak influence is very subtle and there's lots of apple, pear and sweet spices adding character to this Burgundian style Chardonnay. A steal at this price!
14 Hands Chardonnay '14 $18.95 will arrive just in time for Christmas on December 10th. A little lighter in style with fresh citrus and baked pears leading the team. Bright acidity and lingering caramel finish made this one of my favourites of the luncheon. I love Chardonnay!!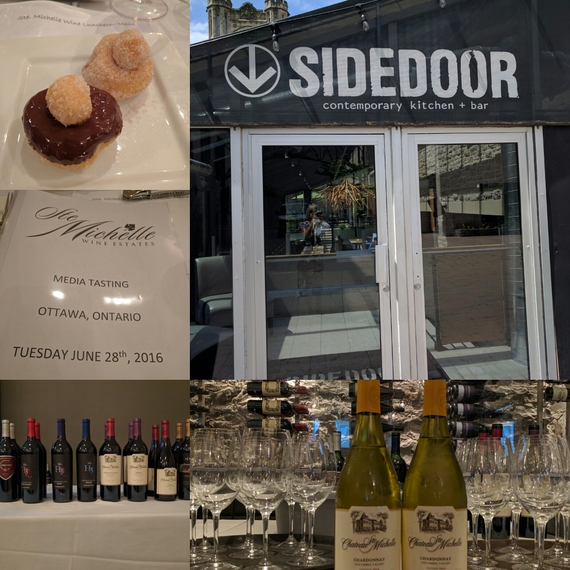 I thoroughly enjoyed my time with Juan and his wines. I'd like to thank him for his time and the Dandurand group for arranging this stop in Ottawa. The array of wines on offer over the lunch was phenomenal - I've written up just a sampling here. SIDEDOOR Contemporary Kitchen and Bardid an amazing job hosting us in their lovely private dining room once again.
Until next time... wine * food * run