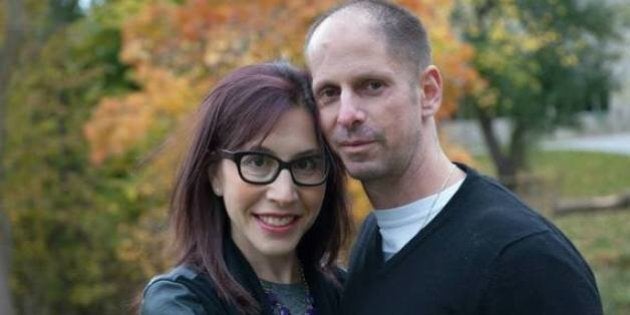 Recently, my seven-year-old daughter turned to me and said, "If you and daddy died, I would be so sad and I would cry forever." I kept my composure in front of her, but after she fell asleep, I broke down.
Never would I have believed that my sweet little girl's comment would ring so true to life for me.
Six years ago, my husband Matthew was diagnosed with glioblastoma multiform, the most common and deadliest of brain cancers.
We had everything a young couple could want: a house, good jobs, great friends, and a young daughter. That fateful day started the same as any other, until my seemingly healthy husband suffered a seizure while picking up our daughter from daycare. When I arrived at the hospital, we were told Matthew had a brain tumour the size of a baseball and we needed to meet with a neurosurgeon immediately.
Prognosis for survival at one year: 50 per cent. At three years: 13 per cent. At five years: virtually zero. Our house projects, dinner parties and play dates instantly turned into surgeries, hospital visits, chemotherapy and radiation treatments.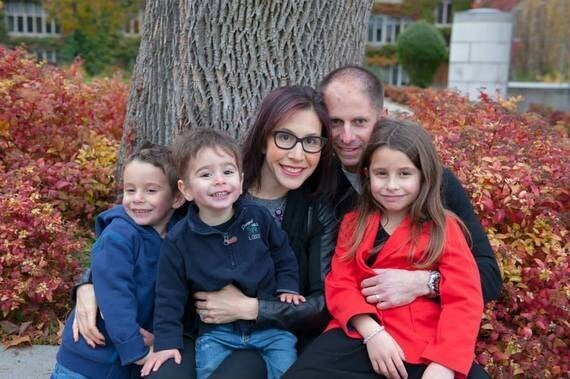 Photo by paulafphotography
With no warning, no training period, and no experience, I assumed a new role as caregiver. I'm one of over 8 million Canadians providing care to a chronically ill or disabled loved one. They, like me, probably never expected to hold the title of caregiver or appreciated how life-changing that title is.
Matthew and I decided that day we weren't going to allow the prognosis to destroy our hopes. We took it one day at a time and set short-term goals. Slowly, life continued on and in between MRI visits every three months, life was normal; well, our version of normal. It took us a while to get to this place, to accept our fate, and to figure out a way to be happy through it all. As Matthew's primary caregiver, I've come to recognize that coping in the face of a terminal illness is a learned skill, and sometimes it takes a lot of trial and error to figure out what works.
Here are some of the things that I've found crucial over the years:
Don't be so hard on yourself: It's okay to be sad and go through the stages of grief. I had some very bad and lonely days where I would get overwhelmed and wonder if I had the strength to get through it all. Some days I wanted to hide under the covers, but it was Matthew's appreciation for everything I did daily and reminding me that we have three beautiful and healthy children and each other; we are luckier than most. This keeps me moving forward.
Remember it isn't the end for you: You can't control your fate, but you can control how you deal with it and where you find happiness. Despite Matthew's diagnosis, we made the decision to pursue our dream of having more kids. Our daughter now has two amazing brothers and she will never be alone. Our house will always be full and loud. Matthew has been there every step of the way, teaching them how to ride a bike and playing with them as much as he can. I do wonder if Matthew and I would have been as attentive parents if this diagnosis didn't encourage us to slow down and prioritize. Good days are now the sole benchmark for success, so we put our energy into the moments of now.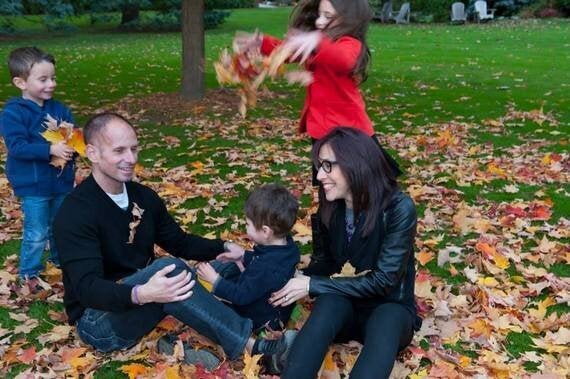 Photo by paulafphotography
Be an advocate: Learn about your loved one's disease. Find out about new treatment options and clinical trials and be proactive by asking your doctor for more information. Unfortunately, medical teams are busy and when you are young and work in health care like us, they might not realize you need support too. Matthew has already beaten the odds by living with this disease for six years and that's entirely thanks to the treatment he's on now, which has helped to give us time and the quality of life that we want.
Take care of yourself: Being a caregiver, a mother to young children and a breadwinner for the family is a lot, and I've come to understand how important it is to carve out "me time." Personal time is crucial because these are the moments that help me feel like a "normal" young woman and prevent those thoughts like "I can't do it anymore" from creeping in.
Ask for help: People want to help but often don't know how. So let them, and be specific with what you need. When Matthew was told by his oncologist he could no longer drive, I lost my partner in day-to-day activities. I quickly felt run down. When I finally reached out and accepted offers from close friends and family, a weight was lifted off my shoulders. The love and support of family and friends is paramount.
Connect with others who "get it": You can't always rely on the medical system to connect you to the resources you need, so often others who have been in your shoes are your best allies. I found out about a wonderful program called Chai Lifeline that helps me with the kids so I can get a break.
Find solace in helping others: Just as I found support, I try to provide that support to others. A young woman at work recently reached out to me because she is going through a similar situation. She also has a young child and worries about her finances and her future just like I did and still do. I think it gave her hope to see how well Matthew and I are doing and how "normal" we have made our lives.
Despite how well Matthew is doing right now, I know that he and I probably won't grow old together. But we are closer now than ever. We have learned to cope and survive together -- and to cherish every day. We are richer now than we ever thought possible.
Heidi Wilk lives in Toronto.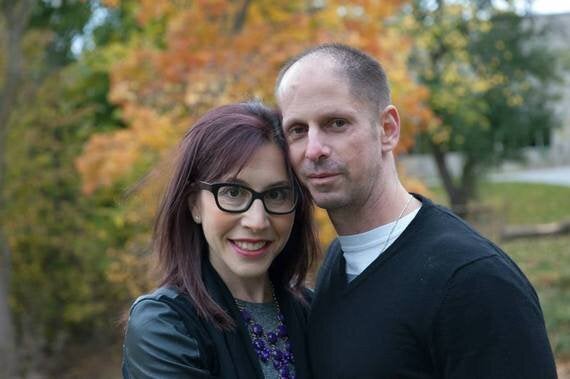 Photo by paulafphotography