Canada's federal budget is just a few short days away. On the foreign policy front, I'm not hopeful.
We are living in particularly troubling times. We are facing serious humanitarian crises in Yemen, South Sudan, Somalia, Syria, the Lake Chad region and many other places. A few days ago we learned that United States President Donald Trump has instructed State Department officials to find ways to cut contributions to the United Nations by 50 per cent. This means serious cuts to peacekeeping, providing vaccines for children, monitoring rogue nuclear weapons programs and promoting peace talks from Syria to Yemen. The United States is the number one contributor to the United Nations.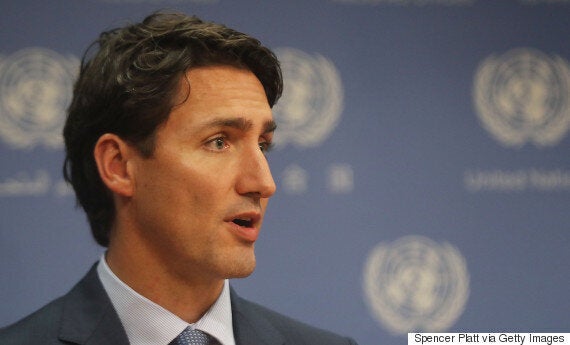 In this context, it is even more important that Canada steps up and increases our efforts on the international stage. The status quo just won't do.
Of course, the Liberals are fond of saying "Canada is Back" -- but one and a half years into their mandate, their promises aren't backed up by action. For example, we are still waiting for the Liberals to fulfill their electoral promise and table legislation to accede to the Arms Trade Treaty.
If the Trudeau government really wants to be back, we need to begin by meeting our international obligations. The first step would be to increase Canada's Official Development Assistance (ODA), which sits at an embarrassing 0.26 per cent of GNI. The international goal is 0.7 per cent, and many other donor countries have reached this, but the Liberal government has given no indication that it will even attempt to make an increase at any point in this mandate. Frankly, that's unacceptable. Canada should set a timetable to reach the 0.7 per cent goal. If the Liberal Budget doesn't include an increase in ODA, that will be a massive disappointment to Canadians who believe we need to do better on the world stage.
It is especially important that we walk the talk on feminism and provide the necessary funding.
New Democrats believe that the federal government must invest more to eradicate poverty in all its forms. The NDP are strong supporters of the Sustainable Development Goals. But to achieve the SDGs, we need to invest in them. We need to ensure we are meeting our obligations, even surpassing our obligations. But without an increase in ODA, we have much less chance of achieving the Sustainable Development Goals.
There have been some positive steps from this government. The recent announcement on sexual and reproductive rights and health was a welcome shift in priorities. But a closer look at the details reveals that the money announced to great fanfare on International Women's Day is actually not new money: it will be taken from the existing Canadian aid budget. That's not good enough.
A truly feminist government would also fund the Women, Peace and Security Agenda. Over the last decade, the issue of women, peace and security was largely neglected by the Canadian government, despite Canada's leading role in achieving United Nations Security Council Resolution 1325. Reports on Canada's National Action Plan were frequently late, and the Agenda was underfunded. The scarcity of funds has been one of the key challenges of implementing the WPS agenda at both the national and global level.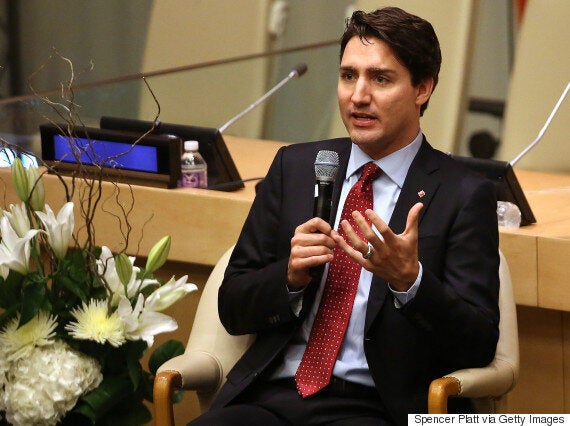 Recently, the House of Commons Foreign Affairs and International Development Committee recommended the government increase its efforts. But the response from the government has been disappointing. At a time when the Government of Canada is expressing renewed support for the United Nations and multilateralism, and campaigning for a temporary seat on the UN Security Council, it is especially important that we walk the talk on feminism and provide the necessary funding to the WPS agenda.
And then there is the question of where our aid money is going -- or, more importantly, where it's not going. Few Canadians know that less than 0.03 per cent of Canada's aid budget goes to women at the grassroots. There is an excellent proposal by Match International and Nobel Women's Initiative to create a new funding mechanism for grassroots organizations led by women. Women are the most important changemakers in their communities. If we really want to support women and really want to be known as a feminist nation, then we need to work hand-in-hand with women and fund their work.
The NDP strongly supports this initiative. We would welcome an announcement for this in the federal budget this week. But for this to happen, it would take courage and vision -- not just rhetoric.
Follow HuffPost Canada Blogs on Facebook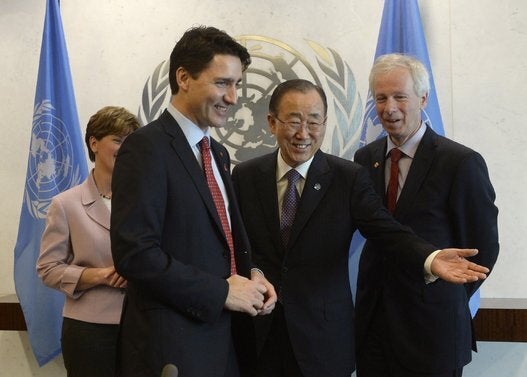 Trudeau At The United Nations