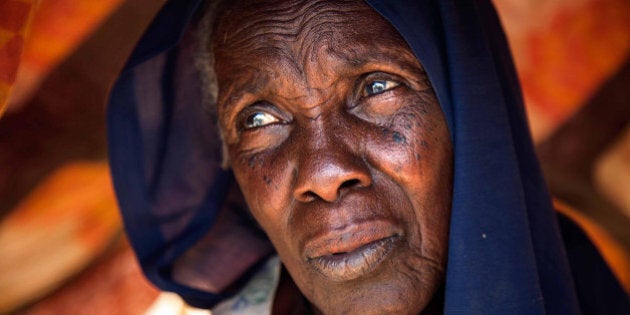 A decade ago, the world came together and mobilized for immediate humanitarian intervention to end the genocide in Darfur. The present reality, however, is that the battle is far from over. Unfortunately, the Government of Canada is missing in action, reducing its international assistance to Sudan even as the human needs on the ground continue to grow.
Fighting between the Sudanese government and rebel groups began in 2003 and led to a period of ethnic cleansing campaigns. Successive peace processes, including the 2011 Doha Agreement, have failed to alleviate the suffering of the people of Darfur. The past few years have seen an increase in violence as hostilities continue to escalate between the Government of Sudan and Darfur armed movements and as militias fight each other for control. This has resulted in the further deterioration of a country that has barely had the chance to recover from the conflict of ten years ago.
Civilians are increasingly targeted and caught in the fighting. Since January, the Sudanese government and associated militias have targeted Darfur's civilian populations through scorched earth campaigns and aerial bombardments.
Sexual violence is also on the rise. Human Rights Watch recently released a report documenting the mass rape of over 200 women and girls by the Sudanese army over a span of 36 hours. These systematic attacks may amount to crimes against humanity and also likely violate the laws of war, as any military personnel who rape or order rapes are responsible for war crimes. These crimes should be investigated and those responsible identified and punished, yet Sudanese government officials are actively blocking reports of the attacks from becoming public by preventing victims from speaking out through intimidation and by denying UNAMID (an African Union/United Nations hybrid peacekeeping operation deployed to Darfur in 2007) access to the town.
Escalating violence is being compounded by the flow of South Sudanese refugees crossing the border, with 167,000 refugees and asylum-seekers currently hosted in eastern Sudan, Darfur and Khartoum. 1.9 million South Sudanese have been uprooted since the resurgence of conflict in 2013, a crisis that will likely continue until and unless a political solution in South Sudan is established. Until then, refugees, including asylum seekers and migrants from CAR, Chad, Eritrea and Ethiopia, will likely continue to cross into Sudan, exacerbating the already dire humanitarian situation.
The prolonged nature of the conflict and the plethora of competing international priorities, such as the fight against ISIS and Boko Haram have tested Western governments' attention spans. But this is no excuse. All governments, including Canada's, must do more to bring an end to this more than decade-long conflict, while providing sufficient humanitarian aid until a solution is found.
A 2010 report by Canada's House of Commons Standing Committee on Foreign Affairs and International Development argued that "Darfur cannot be forgotten," and called for long-term engagement by the Canadian government in order to address humanitarian needs.
Despite this call for action, Sudan no longer even ranks among the top 20 recipients of Canada's international assistance. It used to be among the top three. In 2013, the Conservatives dismantled Canada's key contribution to development in the country, the Sudan Task Force, which was responsible for coordinating Canada's development approach, security efforts and diplomatic activities in the country. My NDP colleague, Paul Dewar, condemned this move and noted it would greatly reduce Canada's influence in the region.
What is behind the Canadian government's decision to decrease humanitarian aid funding to Sudan? It is true that Canada has shifted focus towards South Sudan following the country's independence in 2011. However, a leaked document outlining bilateral engagement at CIDA points to economic interests as the motivating factor behind the reshuffling of funds. The report indicated that development funding for Sudan should be downgraded or eliminated as the country lacks "strategic importance" due to an absence of investment and trade opportunities.
The influence of economic factors in shaping Canada's aid agenda is concerning. And, the lack of action on behalf of the Canadian government in response to recent violent sexual attacks is also very troubling, given the Conservatives' purported focus on maternal, newborn and child health in the developing world.
As one of many countries that have committed to the United Nations Women, Peace and Security Agenda through the creation of a national action plan, Canada already has a platform for realizing change. But we're not following through. Canada's Action Plan for the Implementation of United Nations Security Council Resolutions on Women, Peace and Security should have been followed by the implementation of measures that recognize and address the diverse experiences of women, particularly those affected by conflict. In September of last year, the Organization for Security and Co-operation in Europe (OSCE) released a comprehensive study of the progress of 27 of its member states, including Canada, that have created national action plans. The OSCE found that, despite an increase in rhetoric from member states with regards to the UNSCR Women, Peace, and Security agenda, implementation has been slow and incoherent.
There is good work already being done by Canadian civil society sector to improve the lives of women in Sudan. For example, the Nobel Women's Initiative has innovative programming that reflects the need to involve women in the peace-building processes. Unfortunately, the Government of Canada is failing to incorporate this expertise into its own response to the crisis.
The Canadian government must do better. In the case of Sudan, Canadian investment in prosecution services and assistance for victims of sexual violence, along with preventative measures, would go a long way towards protecting Sudanese women.
The conflict in Darfur is complex and will require more than just Canada's help in finding a solution. Canada should lead by example, implement our national action plan, and ensure that our allies do the same. The women of Sudan deserve our help.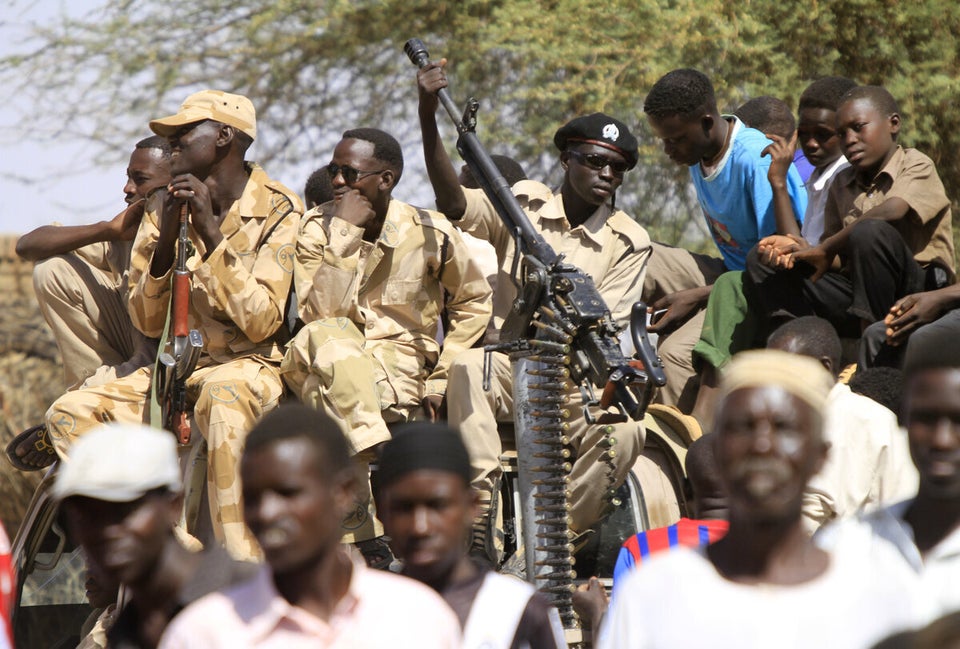 Darfur Now (Warning: Graphic Content)