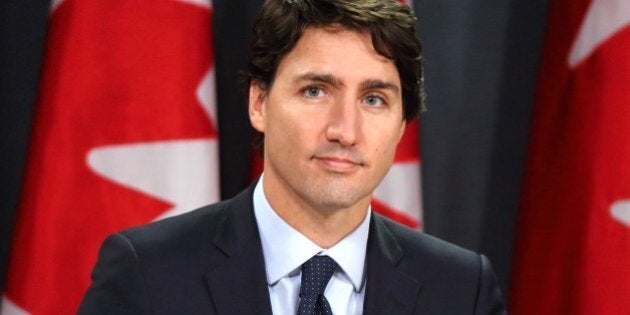 The World Humanitarian Summit (WHS) will be held in Istanbul in one week's time. Convened by the UN Secretary General, this Summit has been years in the making, and will bring governments, aid organizations, civil society and business together to embrace a new Agenda for Humanity.
Canada has not yet announced who will represent our country at the WHS. I had hoped that Prime Minister Justin Trudeau would attend, as many other global leaders will do, but this now looks unlikely. In his absence it will be even more important that Canada play a strong role in negotiations and come to the table with real commitments.
This is a crucial moment for humanitarianism. We are witnessing the highest level of human suffering in decades, and a shocking erosion of respect for International Humanitarian Law (IHL). Médecins Sans Frontières has withdrawn from the Summit, citing continued systematic violations and its loss of faith in the will of states to protect humanitarian actors. In the last year, 75 hospitals managed or supported by MSF were bombed.
I can understand their perspective following the horrendous and unacceptable attacks on their facilities. What's more, we, the international community, are responsible for a multitude of weaknesses in our humanitarian action and emergency response. It is up to us, as politicians and leaders, to ensure that we are listening to humanitarian actors and improving our response.
At the WHS, Canada must reiterate its unconditional support for international humanitarian law. Frequent attacks on aid workers and medical facilities are wholly unacceptable and must be condemned. I was encouraged by the Canadian government's recent statement on IHL and its co-sponsorship of a strong resolution at the UN. This is a welcome change given the relative silence of Canada on IHL over the past few years. However, we must be better at condemning in the strongest terms those who are committing these acts, including states who are our allies. Last week, Parliamentarians in the UK urged their government to take a stronger stance on IHL in the face of Saudi Arabia's actions in Yemen. As a Canadian Parliamentarian, I urge Canada to do the same.
Canada cannot in good conscience risk complicity in these human rights abuses.
This brings me to my second point, on the Arms Trade. Canada should recommit, publicly and in front of the world in Istanbul, to immediate accession to the Arms Trade Treaty. Crucially, Canada must commit to robustly implement the ATT and respect the spirit of the ATT. This means ensuring that International Humanitarian Law and International Human Rights Law are at the centre of our decisions on whether or not to transfer arms. Commercial concerns should be of secondary importance to upholding IHL.
In practice, this means we should not be transferring arms to countries in which we see widespread human rights abuses. With regard to the infamous $15 billion arms deal with Saudi Arabia, this means suspending the export permits approved by the Liberals a few weeks ago. We know what Saudi Arabia is doing in Yemen. And we now have even clearer evidence that Saudi uses weaponry like the Canadian LAVs against its own citizens. Canada cannot in good conscience risk complicity in these human rights abuses.
As a side note, here at home, we need better oversight of the Canadian arms trade. I am extremely disappointed in the Liberals for blocking my motion to create a Parliamentary committee on arms exports, which would have given Members of Parliament the opportunity to investigate these issues on behalf of our constituents.
My third hope for Canada at the World Humanitarian Summit is that we will increase our financial and resource commitments to education and child protection. Globally, one in ten children lives in areas affected by conflict. We can see the high cost of losing access to education. We're losing a generation in Syria and other conflict zones, where children are facing hopelessness and higher risk of radicalization.
We know that investment in education in crises prevents future problems and creates healthier societies. Yet protection and education remain among the most under-funded parts of humanitarian appeals. So it is essential that we better match our resources to children's needs and increase our support for education in emergencies. The WHS will see the launch of the new "Education Cannot Wait" Fund, to be initially administered by UNICEF. This is an exciting and welcome initiative to help crisis-affected children access education, yet Canada has not yet made any commitment of financial support to the fund. I hope to see a commitment from Canada to this Fund during the WHS.
Humanitarian crises are unpredictable, often requiring quick adaptation and changing needs on the ground.
Canada can also make strong commitments on gender and climate change at this summit. We all know that our humanitarian response must better incorporate gender equality and women's empowerment. Further, we all know the impacts of climate change on increasing disasters. I would like to see Canada make serious commitments, with actual funding timetables and specific goals, in these two important areas.
We also need to consider changing our funding model. A few days ago, I attended a panel on Canada and the World Humanitarian Summit, in which one of Canada's brilliant humanitarians, James Orbinski, suggested multi-year core funding of UN agencies could replace the charity-based funding model. Similarly, I want to see Canada move towards multi-year, flexible funding models for humanitarian actors.
Humanitarian crises are unpredictable, often requiring quick adaptation and changing needs on the ground. We should reform our financing model to ensure we are better able to offer the help that is needed immediately. We need to trust our implementing partners and give them the freedom and resources to make the choices that will save lives.
Finally, it is important that we as politicians do not use humanitarian aid to hide our failure as the international community to bring peace. We have political and moral responsibility to do more to prevent conflicts and to build peace. While this may be another discussion for another time, it bears remembering that preventing crises is always the best and most cost-effective approach. Canada, like all countries, needs to work harder to prevent these crises in the first place.
Follow HuffPost Canada Blogs on Facebook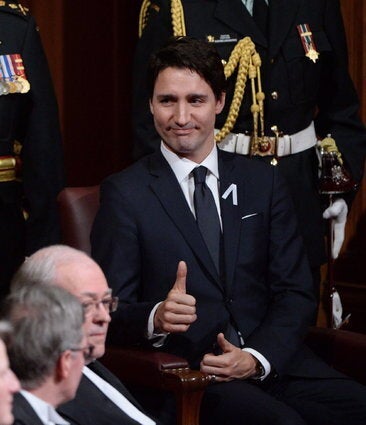 Trudeau's 7 New Senate Appointments