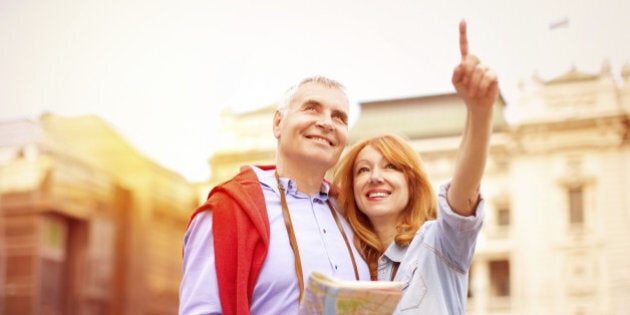 When most people think of the word "vacation," they might think of a week-long getaway to some faraway foreign place. But besides the time, big trips like that can come with a big price tag. So, if you're tight in either of those areas but still want to take a leisure trip, my suggestion is to make your own town or one nearby feel like it's a place you're visiting for the very first time with a "staycation." And with hotels around the country offering great late summer deals, taking an affordable, local vacation might be easier than you think.
To help further inspire you, I've put together five tips on how you can be a tourist in your own city, so you can turn any staycation into a dream vacation. New experiences await, just around the corner!
Most cities offer free events for friends and families from farmers markets offering local flavours, to art fairs, street festivals and concerts. You can also soak in the sun at one of Canada's waterfront beaches or national parks. Because these activities are often free to the public (or are free on certain days), my tip is to round up a large group of friends and use it as an opportunity for everyone to get together without spending any cash.
2. Take a Ride on the Tour Bus
It might seem a little cheesy, but tour buses are a great way to have an "out of towner" experience -- plus, you get a great history lesson while you're on it! Most large cities offer a tour bus or shuttle that transports you around the city for pretty reasonable prices, and you'll be able to check out new and historical architecture/monuments that you might have either forgotten were there or never even noticed. Whether you live on the outskirts of a city or in the center of it all, I recommend doing a little research into tour vendors and make that the highlight of your day - you will be surprised with what you didn't know.
3. Use Mobile Apps for a Refreshed Take on Your City
While you might have the urge to step into a familiar eatery for a bite while you are out and about, there are probably a few hidden gems not even the local foodie knows about. So, my tip is to use apps like Yelp and Urban Spoon to find new eateries. They'll certainly empower you to venture out and taste new local restaurants. If you're also interested in fun activities on the fly, be sure to download Time to Enjoy. It's free, and allows users to instantly find events in your surrounding area, so there's never a dull moment in your day.
4. Root for the Home Team
Whether you are a fan or not, hop on the local sports bandwagon and catch a home game. No matter the sport, seeing a live game is incredibly exciting and is a great activity for friends and families alike. Plus, you'll boost your spirits with some savoury foods and sweet treats. Resources like SeatGeek tend to offer awesome deals on tickets when booked in advance.
While you might not technically be a tourist, you'll probably want to stay organized on vacation, even if it's a staycation. Download one of the free trip planning apps on your mobile device and coordinate your trip (whether it's a one-day adventure or a multi-day getaway) around town ahead of time. And don't forget to check out last-minute hotel sites like Hotwire to save big on your staycation.