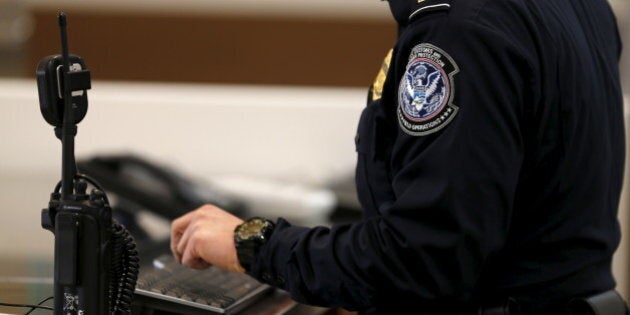 On June 17, 2016, Canada's Minister of Public Safety and Emergency Preparedness introduced Preclearance Act, 2016 [Bill C-23] (the "Preclearance Bill"). It purports to implement the Agreement on Land, Rail, Marine and Air Transport Preclearance between the Government of Canada and the Government of the United States of America (the "Preclearance Agreement"), which the United States and Canada signed on March 16, 2015.
However, numerous concerns have been raised regarding the broad powers that will be granted to preclearance officers under the preclearance bill. Critics of the preclearance bill say that it goes too far and that Canada has given up too much of its sovereignty.
Preclearance Officers Must Comply with Canadian Law
The preclearance bill confirms that a preclearance officer must act in accordance with Canadian law, including the Charter of Rights and Freedoms, the Canadian Bill of Rights, and the Canadian Human Rights Act. However, no civil proceeding may be brought against a preclearance officer personally. Civil proceedings must instead be brought against the United States directly and only if the United States consents or the proceedings involve: (a) death or personal or bodily injury, or (b) damage or loss to property in Canada.
The preclearance bill gives preclearance officers the broad general power to question a traveller bound for the United States.
Preclearance Officers May Carry Firearms
The Preclearance Bill contains amendments to the Canadian Criminal Code, which will permit preclearance officers to possess a firearm, prohibited weapon (which includes a Taser but also an automatic weapon), or restricted weapon (for example, a handgun) for the purposes of their duties or employment. Although the preclearance agreement purports to limit a preclearance officer's ability to possess the same weapons that CBSA officers are authorized to possess in the same environment, the preclearance bill does not refer to any such limitation.
The United States May Exercise Primary Criminal Jurisdiction for Alleged Crimes Committed by Preclearance Officers
According to the preclearance bill, if a preclearance officer is charged with a criminal offense, the United States Government may give notice of its intention to exercise primary criminal jurisdiction over the matter, pursuant to the preclearance agreement. If this occurs, any Canadian proceeding against the preclearance officer will be stayed and alleged victims must rely on the U.S. criminal justice system.
Traveller Obligations to Respond to Questions
The preclearance bill gives preclearance officers the broad general power to question a traveller bound for the United States. Therefore, travellers could be asked about their religion or other potentially discriminatory issues. They may also be asked random questions such as whether they have ever smoked marijuana.
Under the preclearance bill, a traveller bound for the United States would be required to answer these questions truthfully. The preclearance bill also makes it a criminal offense to make false or deceptive statements to a preclearance officer. In other words, not answering a preclearance officer's question truthfully may result in criminal prosecution.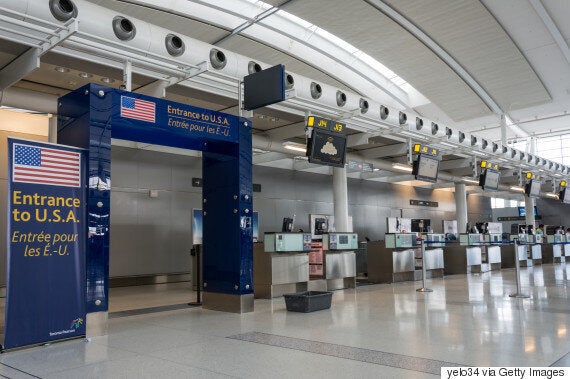 The preclearance bill also gives preclearance officers the broad general power to examine, search, and detain goods. United States Customs and Border Protection currently takes the position that its officers may demand passwords for a traveller's smartphone or laptop for further examination, since they constitute goods bound for the United States.
Although CBSA also takes a similar position in relation to travellers arriving in Canada, the constitutionality of such conduct is still uncertain. Given the uncertainty of the law in this area, it might have been advisable to impose some limits on a traveller's obligation to provide this information to a preclearance officer, who is acting on Canadian soil.
Instead, the preclearance bill imposes criminal liability on any person who resists or willfully obstructs a preclearance officer in the exercise of their powers or the performance of their duties/functions. Therefore, a traveller who refuses to provide a password for his or smartphone or laptop could be found guilty of an indictable offense and could be sentenced to a prison term of up to two years.
At the present time, travellers bound for the United States may withdraw their application for admission and choose to leave the preclearance area. If a traveller bound for the United States is asked an inappropriate question, they may refuse to answer the question and simply withdraw their application for admission. Although the preclearance officers will likely refuse to inspect the traveller the next time they seek admission to the United States, they do not currently have the power to detain a traveller or to compel them to answer questions.
Preclearance officers may detain a traveller for a strip search in certain circumstances.
The preclearance bill still allows travellers to withdraw from preclearance, unless they are lawfully detained in accordance with the preclearance bill. However, it imposes a continuing obligation to truthfully answer any question asked by a preclearance officer for the purpose of identifying the traveller or of determining their reason for withdrawing.
In other words, travellers who decide to withdraw their application for admission are still required to truthfully answer questions regarding why they are withdrawing their application for admission. Refusing to answer such questions may also result in criminal prosecution since it is an offense to resist or willfully obstruct a preclearance officer.
Powers of Preclearance Officers to Perform Strip Searches
Preclearance officers may detain a traveller for a strip search in certain circumstances. Although they are supposed to immediately request that a CBSA officer perform the search, preclearance officers have the right to perform a strip search themselves if:
A CBSA officer declines to perform the strip search;
CBSA informs them that they are not able to perform the search within a reasonable time; or
CBSA agrees to conduct the strip search within a specific period but no CBSA officer arrives within that period.
Clearly, several provisions contained in the preclearance bill should be a cause of significant concern for Canadians. Fortunately, the preclearance bill is in its Second Reading in the House of Commons so amendments are still possible. Canadians should communicate their concerns to their members of Parliament while there is still time to do so.
Follow HuffPost Canada Blogs on Facebook