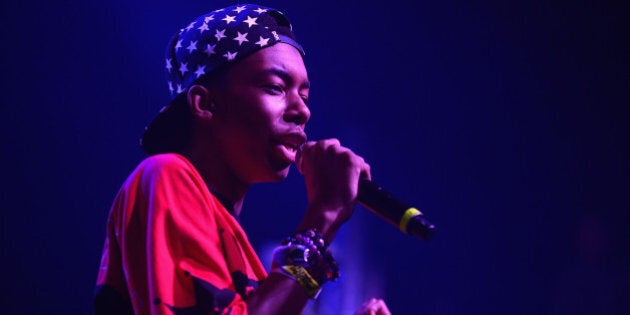 Most people wear camouflage to blend in, Bishop Nehru's outfit catches your eye. When I meet him, his shirt features patches of green and brown splattered on a vibrant white. He wears a matching bucket hat.
Growing up in Rockland County, New York, Bishop Nehru similarly stood out in high school. He dressed differently than most of his peers, and listened to different music. He had different priorities. Although at times being the odd man out could feel alienating, this experience turned out to be what author Malcolm Gladwell calls a desirable difficulty. Nehru has thick skin and a clearly resilient, expressive, mind.
"If you didn't like me, fine. That's great. That's your problem. I don't care," he says. "I'm not one to dwell on other people's opinions. Everybody has their own opinion at the end of the day. You feel how you feel for a reason. If there's no reason, then so be it. It's just hate. But if there's a reason you don't like somebody, I can't change your reasoning. There were days when I sat in the cafeteria by myself, and there were days when I sat with friends and talked."
Nehru continues, "But those days when I was by myself, I either was sitting there thinking about something or thinking about how I could get these people to look back and be like, "Damn, I should've sat with kid.' That's the type of mind I have."
I can't help but like Nehru for his candour. He didn't downplay his ambition. He had something to prove.
Nehru's friend, Lucas, was one of the few people who shared similar tastes and interests. They had plans to collaborate, but Lucas ended up moving to Peekskill, a town about an hour away. Nehru says, "Everything got stagnant. I was alone again, which is not a bad thing, being alone. I was alone, I had no one to really talk to about creative things or anything like that. No one would really understand."
Although this obstacle might've stopped or slowed down most young artists, Nehru doubled down. "That's when I just really started to take it into my own hands, like, 'Alright, maybe I'll have to do it myself,'" he says. "It was a sign. So I just got my own camera and started doing it myself." Nehru started directing his own music videos, and still directs to this day (including this song he worked on with MF DOOM).
This fits into Nehru's advice for learning, which is surprisingly simple. Learn by doing. It's similar to martial artist and filmmaker Bruce Lee's and philosopher Friedrich Nietzsche's beliefs.
And for everything you can't figure out how to do, read. Don't wait for school to teach you. I ask him what he learned outside of school, and he says, "That's where I learned everything, honestly. That's where I learned the most valuable information that I've been blessed with hearing."
I ask him about what he learned in school, and recalls an important story with his english teacher, Mr. Leonard. "One year, we were in class, and he sat everyone down. I feel like this speech was intentionally for me, to this day.
"He told the whole class, 'School is not for everybody.' He wasn't saying it to get kids to drop out or anything, he was like, 'If you feel like you have something else that's doing you better justice, why waste your time going to school everyday? You're wasting six hours in school doing something that you don't like, and you're wasting other people's time who might want to be here. You could be outside of school doing what you love to do...'
The most important lesson he learned in school was to think twice about what it meant to him. It made all the difference.
"That was actually one of the first times I thought about not caring about school as much as my music. I really started to take music more seriously after that."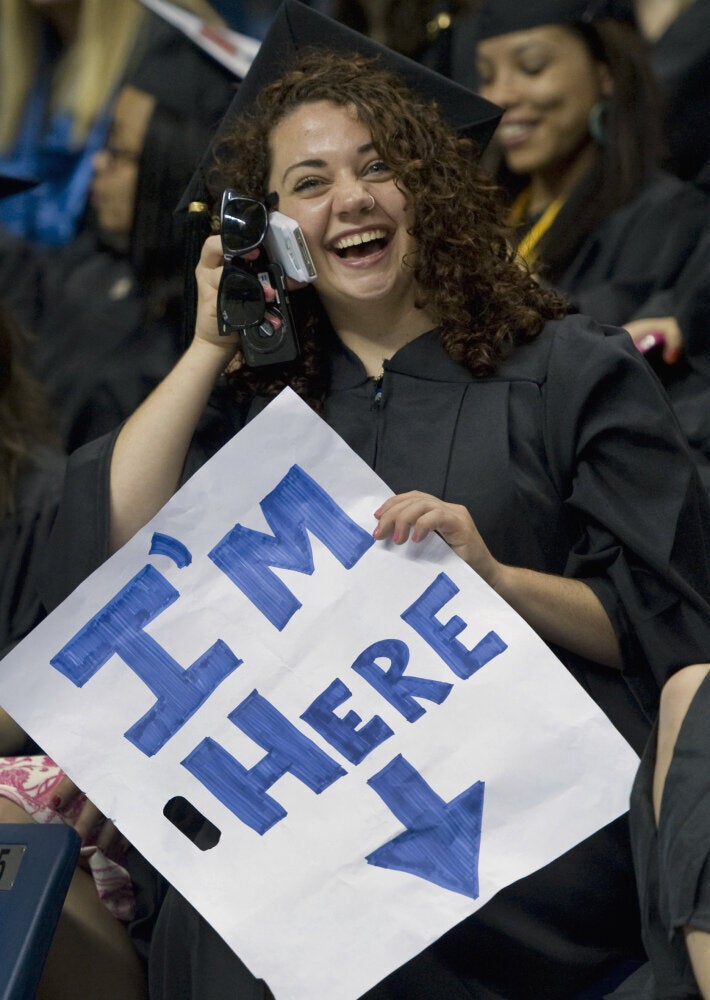 Standing Out At Graduation