One-stop, two-stops or non-stop? Which of these options are you most likely to pick when booking a flight for your next business trip or vacation? There are many cities around North America where the local airport can only offer a connection to a larger airport before passengers (or in some cases cargo) reach their final destination. In some cases, it can take multiple stops, which means multiple layovers and wasted time in an airport (though personally, I'd consider this time well spent).
For those who live in cities with major international airports like Toronto, you have countless non-stop, daily flight options to about 70 percent of the world's economic and tourism centres, like Hong Kong, London, Paris and even New Delhi.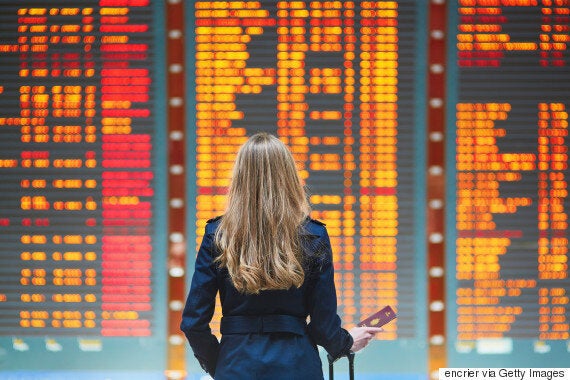 The world's airport network is quickly evolving into a system of big international hubs and regional spokes that feed the hubs. And the biggest of these international hubs offer more routes, more non-stop flights, and attract more carriers and greater competition. We call these airports mega hubs and they can be found around the world in New York, Hong Kong, London, Amsterdam, just to name a few. These airports have a high number of international passengers, offer flights to far-flung destinations, and more. And if you're not sold on the convenience and benefits mega hub airports create for passengers, then maybe the transit, jobs and economic benefits mega hubs provide to their region will convince you that Toronto needs to become the next mega hub in North America.
Mega hub airports are engines that spur the growth of the economies in which they operate, and shoulder a large amount of cargo shipping for importing and exporting businesses. Hong Kong International Airport, for example, handled 4.38 billion tonnes of freight in 2015, accounting for 40 per cent of the total value of Hong Kong's external trade - the highest freight total for any airport in the world. In New York, JFK handles nearly 1.4 million tonnes of air cargo annually. Trade through airports gives businesses access to hundreds of destinations worldwide that they don't have via other shipping options.
It puts Toronto Pearson - already one of the most connected airports in the world - on a level playing field with its counterparts London, Amsterdam, Shanghai and New York.
In Canada, businesses across the country are already seeing the benefits of having non-stop access to global destinations. In 2015, $80 million worth of lobster - a product traditionally shipped by sea - was shipped through Toronto Pearson. Meanwhile, ice wine shippers have benefitted from non-stop air service between Toronto and China, bringing more visitors from China to the Niagara region. In turn, ice wine makers have also been able to visit, build relationships and tap into the market in China. These are just two examples highlighting the opportunities awaiting Canadian businesses as the airport gains access to more destinations.
And when businesses trade through the airport, there are catalytic impacts: businesses want to be located where the action is, and they create jobs to do so. Consider the airport city in Amsterdam: because of its international connectivity and ease of access by transit, this area commands the highest office rents in the country and its occupant roster includes Microsoft, Cargill and the European Union. Situated perfectly between Ontario's agricultural sector, a burgeoning technology sector in the Golden Horseshoe, and the Bay Street corridor, Toronto Pearson is perfectly positioned to be the beacon that attracts global companies to Canada. The Airport Employment Zone ("AEZ") already employs about 300,000 people. Imagine what this could look like as Toronto Pearson becomes a global cargo centre and employment zone for hundreds of thousands of more people.
There are many benefits to an international airport that can be unlocked with transit. Improved transit connectivity to the airport benefits passengers, workers and the region. Today, only eight per cent of Toronto Pearson passengers reach the airport through transit, and the UP Express is the only dedicated express option getting passengers to and from the downtown centre. In London, 36 per cent passengers go to Heathrow via public transit. In Amsterdam, where the airport also supports a massive employment zone, this number is 39 per cent. In Shanghai, where the airport is 51 kilometres from the city centre, 51 per cent of passengers take public transit. But in Ontario, passengers coming from southwestern Ontario often have little choice but to transfer to the dedicated rail line at Union Station or taxi from a nearby GO Stations -- stations on lines that could be connected at a Toronto Pearson regional transit centre. Right now, passengers and people working in the AEZ rely on cars to the tune of one million passenger trips per day. Passenger growth and increased employment will only put more pressure on the highways surrounding the airport, ultimately making it less efficient for cargo that requires roadways to get to and from the airport.
Transit connectivity is essential for any airport to connect properly and efficiently with the region that they serve. It encourages business investment that creates employment. It opens the roads up to get cargo to and from the airport. It puts Toronto Pearson -- already one of the most connected airports in the world -- on a level playing field with its counterparts London, Amsterdam, Shanghai and New York.
Follow HuffPost Canada Blogs on Facebook